It's easy and painless to make your donation to NEClimbs and the White Mountain Report with your credit card using PayPal. Simply click the DONATION button below and follow the instructions. A PayPal account, IS NOT required to use the service! It's easy and painless, simply click the DONATION button below, enter in your chosen donation amount and follow the instructions. PayPal gets a small cut from our portion of the donation, but it's worth it to us because it's easier for you!
Made your donation? Within a day or two your name will be on the DONATION LIST with the other contributors. Check out the current list HERE.
Here are a few random comments from other donors:
"Keep up the great work on your email update. I feel like I'm still connected to the north woods, even when I'm chained to a desk here in Boston."
— Richard
"It's an honor to contribute. I'm sorry it's not more (I've been out of work for a year and a half, but employed now.) Thanks much and keep up the great work."
— Cathy
"Thanks...I look forward to every week's Report"
— Robert
NOTE - If you are using PayPal PLEASE make the donation at least $20, otherwise the fee becomes significant.
To donate by check, money order or cash via US Mail, please make your check out to NEClimbs and send it to:
Donation
NEClimbs
92 Bow Lane
North Conway, NH 03860
Thanks, and we truly appreciate your support.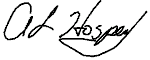 Al Hospers
Publisher/Editor

Questions - email me at AL (at) NECLIMBS (dot) COM