Like reading the White Mountain Report every week? Why not get it delivered to your e-mailbox every Thursday? All you have to do is subscribe. It's fast, painless, and best of all it doesn't cost you a dime!
CLICK HERE...
November 20, 2003
Hi Folks,
As weird as this weather has been, it can provide one of the neat things that you can only get in a place like New England. That is the ability to climb rock and ice at the same time of the year, even in the same day if you are so inclined.
It was like that over the past several days. I was getting emails with pictures from people who were out there climbing ice in Crawford Notch, Mt. Webster and Huntington Ravine, while at the same time I was hearing from those who were spending days on the South Buttress, Sundown and Humphrey's Ledge. And you know, the cool thing is that everyone was happy. Hey, it's hard to find fault with life when you can mix things up like that. I even rode my bike to a doctors appointment in Conway the other day and actually broke a sweat, and the next day George Hurley and I were up in the Notch climbing Standard Route and The Penguin! It simply doesn't get a whole lot better. <grin>
Of course these spring-like conditions can be quite dangerous as well. Jay and Brett from IME showed up as I was climbing the right side out of the cave and Brett started up the center of Standard. While he was heading up, some significant ice fell off the upper curtain of Standard, fortunately missing him. When I spoke with Jay this morning he said that as they finished Penguin the entire upper section of Standard fell off. Literally minutes later Dropline totally fell down, scattering huge chunks of ice all over the tracks and beyond. George and I had just walked under it and Standard only 30 minutes before! Here are a couple of pic from that day's fun, plus one of Rob Frost on Procession at Humphrey's on Monday.
George out of the cave
me on the Penguin curtain
George "in" the chimney
George walking off from Standard
Rob Frost on Procession
Do You Boulder? Don't Miss This:
$3000+ purse
Thousands $$ in gear
5 Divisions v0-v14
Matinee Open Finals

The Dover Indoor Climbing Gym and newenglandbouldering.com are bringing the biggest bouldering competition in the history of New England to Dover, NH on November 22, 2003. By combining a big prize purse, minimum of $3000, DJ Rick Hauz, incredible gear giveaways, free beer to competitors, new walls, new holds and two of the countries top route setters, Pete Ward and Tim Kemple, this will prove to be a monumental event that should not be missed by any boulderer in the Northeast. This will be a 2-part event with an afternoon competition for all competitors, and an evening Open Finals. Twenty five bucks for all.

Dover Indoor
603-742-7848
November 22, 2003
12PM - 12AM

Boston Rocks:
Well, believe it or not, the long-awaited new edition of the venerable guide to climbing around Boston is finally out. I know someone who has been diligently working on it for the past couple of years, and every time I ask they say, "It's coming, it's coming." Frankly I had given it up for lost. Well when I opened my mailbox on Monday, there was a wonderful surprise inside. Yes folks, the new Boston Rocks guide is finally out and it looks quite nice. All the crags I cut my teeth on are in there, and a few I never heard of as well. It's great to revisit them again and it almost makes me want to drop down for a visit, just to hang at Hammond Pond, the Quarries and College Rock. Even if you own a dog-eared copy of the original edition (and I have 2) you probably should pick up a copy of this one. Recommended!

State-O-The-Ice:
This is the time of the year when I usually start pasting the ice report directly into the newsletter. Unfortunately it's not worth the effort this week. We've had several days with temps in the mid to upper 40's, Wednesday it rained all day and when I got up at 6:30 this morning it was raining cats & dogs. At that time over an inch and a third had already come down! Hey, if it was cold we'd be having a blizzard!

The prediction for the rest of the week doesn't exactly bode well for the ice that has been hanging in there for the last 2 weeks, but at least it's not for more rain. In fact, based on this morning's weather report, I'm probably going to look for some dry rock to climb this weekend. That said, we all know that winter will be here sooner or later, and probably sooner than we all think. In fact with just a little consistent cold weather everything that was IN 2 days ago will be back in spades. The amount of running water out there is pretty darn amazing.

Remember, you can always get to the latest updated Ice Conditions Report on-line by simply clicking on the Instant Ice animation on the home page at NEClimbs.com.
As usual, we're always looking for digital pictures that illustrate the current state of the climbs. So, if you're out there and get a good shot, especially if it's on a Wednesday or Thursday, please email it to photos@neclimbs.com. We appreciate your help since unfortunately we can't be everywhere.

Access Fund to File Suit Against Climbing Ban at Cave Rock:
November 13, 2003, Boulder, CO – In response to the recent decision by the US Forest Service (USFS) to uphold the Cave Rock climbing ban, the Access Fund announced today that it will file a lawsuit requesting the courts overturn the USFS ruling. The Access Fund is a national, nonprofit climbing advocacy organization representing the interests of more than one million climbers nationwide. Cave Rock is multi-use recreational area in Nevada on the shores of Lake Tahoe.




Up on one of the Mount Washington Valley's finest crags and want to know what that climb you're looking at is? Or maybe you're on your way up from Boston and want to check out the Ice Report for your upcoming weekend plans. Or more likely, you're at work just want to daydream about your next adventure. Well if you have a smart phone handy, you can get to NEClimbs from anywhere you have cell service. While it doesn't offer every single feature of the site and it's not an "app", in mobile form, it does do a whole lot and is very useful. Here is the live link to the mobile version of NEClimbs:

http://www.neclimbs.com/mobile

Check it out and if you have issues on your specific phone, please feel free to let me know.


Join us and LIKE us on Facebook. I'll try and post some interesting pix every Thursday and the latest Ice Report in the season, tho certainly not the whole Report. Here's where you can check it out:

http://www.facebook.com/NEClimbs/



Have fun and climb safe,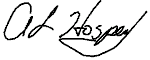 Al Hospers
The White Mountain Report
North Conway, New Hampshire
---
I find that rock climbing is the finest, most healthiest sport in the whole world. It is much healthier than most; look at baseball, where 10,000 sit on their ass to watch a handful of players
John Salathé