Like reading the White Mountain Report every week? Why not get it delivered to your e-mailbox every Thursday? All you have to do is subscribe. It's fast, painless, and best of all it doesn't cost you a dime!
CLICK HERE...
December 18, 2003
Hi Folks,
MORE RAIN? Can you believe it? I almost can't believe it myself. Wednesday's rain event dropped almost 3 1/4 inches of rain here in North Conway. This month alone we've already had well over 6 inches. While not a record, it's pretty darn close. I haven't seen anything like it in the 6 years I've been up here. The south side of West Side Road was closed for several hours this morning due to the Saco flooding, and the north side at the First Bridge near town was even closed for a while.
I was up at Lake Willoughby on Tuesday. We couldn't have picked a better day to climb: no wind, temps just at freezing, and totally bluebird skies. All in all a super day. Amazingly enough we were the only people at the cliff the entire day. We decided to do 20 Below Zero and had to pound through knee and waist deep snow to get up to the climb. Well at least it got us warmed up! <grin> We got a late start so it was running water over Dave on first pitch. He belayed a little to the right, and it turned out to be in a waterfall. I took the second pitch and definitely got rained on as well. Still it was a near-perfect day. Afterward we plowed across to the Tablets. They were in fat and even Crazy Diamond was in good shape! A ride up the road showed that the bottom of the Gentleman and Promenade were thin. Overall there is plenty of ice to be found up there and I would say that this last rain hasn't killed it off all that much.
Here are a couple of pictures from Willoughby:
Mt. Pisgah from the South End
Dave Powers on 20 Below Zero
2nd pitch of 20 Below Zero
Crazy Diamond
Center Tablet
Yet another great week of ice pretty much everywhere. Surprisingly we haven't had any snow to speak of in the lower elevations, so the trails are packed out and it's easy to get around. It would be nice if things warmed up a bit during the day to refresh the ice tho. Just be aware that things are getting a bit beat up and brittle. That said there is a lot of stuff to climb. Enjoy…
Huntington Ravine
many options...
Repentance
upper fat, lower not so much
Standard Route
very good
Dracula
good




Up on one of the Mount Washington Valley's finest crags and want to know what that climb you're looking at is? Or maybe you're on your way up from Boston and want to check out the Ice Report for your upcoming weekend plans. Or more likely, you're at work just want to daydream about your next adventure. Well if you have a smart phone handy, you can get to NEClimbs from anywhere you have cell service. While it doesn't offer every single feature of the site and it's not an "app", in mobile form, it does do a whole lot and is very useful. Here is the live link to the mobile version of NEClimbs:

http://www.neclimbs.com/mobile

Check it out and if you have issues on your specific phone, please feel free to let me know.


Join us and LIKE us on Facebook. I'll try and post some interesting pix every Thursday and the latest Ice Report in the season, tho certainly not the whole Report. Here's where you can check it out:

http://www.facebook.com/NEClimbs/



Have fun and climb safe,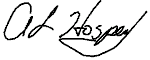 Al Hospers
The White Mountain Report
North Conway, New Hampshire
---
The solitary ascent of the Dru had the immediate effect of expanding the horizons of my ideas about mountaineering. It made me aware of possibilities well in advance of the times, which were characterized by very restricted mothods. This was how the suberb pyramid of K2 surfaced once more in the list of my projects. But I chose K2 as a way for giving concrete form to my new concept of mountaineering: to climb the second highest montain in the world solo, alpine style, and without oxygen.
Walter Bonatti