Like reading the White Mountain Report every week? Why not get it delivered to your e-mailbox every Thursday? All you have to do is subscribe. It's fast, painless, and best of all it doesn't cost you a dime!
CLICK HERE...
February 5, 2004
Hi Folks,
I had thought we might get through this winter without any serious problems. Obviously this was wishful thinking, tho prior to last week, with the exceptions of a couple of non-climbing related incidents, nothing major had taken place. In fact I don't believe that the Mountain Rescue Service had been called out so far this winter! Well, things changed for the worse, starting in the middle of the week.
Hiker dies in Huntington Ravine:
I was taking a avalanche course at Pinkham on Thursday when a call came in to members of Fish & Game who were in the class, calling them out to search for a missing Massachusetts hiker. At that time he had been overdue since Tuesday night. His car had been found at the Pinkham Notch Visitor Center so a search was narrowed to Mt. Washington. Conditions on the mountain were brutal, with temperatures about -11 F and steady strong winds averaging ~75 miles per hour, gusting up to 100. Later that day, a local IMCS guide reported to searchers that he thought he had seen a red object at the base of Yale Gully in Huntington Ravine on Wednesday. The body was recovered from that area on Thursday afternoon. The thought is that he likely fell while trying to ascend or descend the Huntington Ravine Summer Trail with no crampons or ice axe. This is an extremely technical route during the winter season.
Climber injured on Pegasus at Frankenstein:
I was bringing my partner up on Bob's Delight around 10 am on Saturday when he heard some noise and shouting. I could see 2 people running down the tracks toward Bill King's, obviously going to call for assistance and get the litter. As best I can ascertain, the climber was leading from the ground and was up in the Pegasus column. This implies quite a large amount of rope out at this point. An eyewitness stated that they seemed to have an adequate amount of gear in place. When they fell they apparently ripped a screw. With that, rope stretch and the fact that they weighed 200 pounds they fell a significant distance, down onto the 2nd ledge. As soon as we got off we headed over, corralling additional people as we went to help with a probable litter-carry. By that time the injured climber had been packaged, was already being lowered down the trail and a crew had been assembled for the carry. Fortunately for him both EMS Climbing School Director Joe Lentini and EMS guide Seth Green were on the scene and efficiently managed the operation. Amazingly enough the injuries were limited to bruises and strains.
Central Couloir on Mt. Webster:
A party of four were simul-soloing the gully. One of the party fell on moderate icy terrain and fell over 200' before coming to a rest. One member of the party was about 150' below him and thought that he may have caught a crampon on his leg. In any event he was unable to self-arrest. When the other members of the group reached him he was conscious and able to speak, but was bleeding profusely from a major gash to his forehead. His helmet was fortunately still intact. They had a first-aid kit and wrapped his head in gauze to slow the bleeding as much as possible. They determined that his ankle was broken, but beyond that and the head injury they could not ascertain any further injuries. One of the group literally ran down the gully to contact Mountain Rescue. The other two stayed with the injured member wrapping him in their belay jackets to make sure he did not become hypothermic. They were able to lower him down three pitches and off the steeper ice and snow. By this time the person who had gone for help had raced back up the gully with a litter and one other person. Just as they had lowered him, Mountain Rescue showed up with about a dozen other rescue personnel headed by Joe Lentini. The injured person was then lowered down the remainder of the gully to the ambulance and taken to Memorial Hospital in North Conway. He was later flown by helicopter to Dartmouth Hitchcock Hospital for treatment in the trauma unit. The injured climber is expected to make a full recovery.
Wrath of the Valkerie:
On Sunday a party was attempting the Wrath of the Valkerie, a stout WI 4+ / M5 climb located left of Fang at Frankenstein. The leader was at a stance above the hard ice portion, placing a screw, when their tool popped. Fortunately they were able to walk out and drive themselves to the hospital, where they were diagnosed with a broken collarbone, presented with a sling and told to go home!
Chicks with Picks is an all woman's ice climbing clinic that promotes "women climbing with women, for women". To date, we have raised $43,000 for local women's shelters for domestic violence. Clinics are open to women of all abilities and are designed to teach self-reliance through the development of skills in a safe, non-competitive environment. The majority of time is spent on the ice in a three-to-one participant to guide ratio. The focus of the clinic is to learn new techniques, improve current skills, and provide the unique opportunity to learn from the world's top female climbers.

Price includes: lodging, breakfasts, dinners, a four-to-one ratio with world-class female guides, a public slide show given by one our our guides (proceeds from the live auction go to a women's shelter), a "welcome packet" (complete with cool freebees from various gear companies) demo gear (use of soft wear, ice axes, boots, crampons etc.), and a sassy Chicks with Picks T-shirt (one of a kind)! For more details and application click here
Touching The Void - the movie:
The movie of Joe Simpson's acclaimed book, has just been released. It has been opening in cities across the country to rave reviews. A close friend who is not a climber saw it in New York last week. She immediately called my and said that it is a MUST SEE! I saw Joe on David Letterman several days ago and it was very interesting. He was witty and entertaining, and Letterman was clearly impressed. Unlike most guest of Joe's stature, Dave kept him on for 2 whole segments. I came across Joe's web site the other day. It is interesting and fun. Here is a link to what is actually a chapter from his latest book which I reviewed here last year, The Beckoning Silence. If you climb ice, you should definitely read this one. The movie is opening in Boston on Friday at the Landmark Kendall Square Cinema, 1 Kendall Square in Cambridge. This is one of those times when I kind of wish I still lived in Boston. Well it will eventually get to DVD. Here's a link to the trailer.
"...good highball bouldering footage, a shot of Alexander Huber
catching massive air off Black Power, one of his 5.14c's at Austria's
Schleierwasserfall,awe-inspiring arial footage of Ceuse, and some
nice wide-angle shots of the French countryside.
Autoroute is certainly worth your time..."
Dave Schmidt
Climbing Magazine
Robert Frost's new video, AutoRoute, is now available. Autoroute captures the full-throttle climbing odyssey of Americans Dave Graham, Luke Parady and Joe Kinder as they test themselves on the most difficult boulders and cliffs in Switzerland and France. Witness Graham make the second ascent of Passion (14d), third ascent of Speed (14d), first ascent of la Foon (14d) and first ascent of Bah Bah Black Sheep (14c/d).
In addition, Autoroute profiles Swiss native Stephan Siegrist, climbing his amazing 26 pitch sport route, La Vida el Silbar on the Eiger's 6,000' North Face, Alex Huber on his unrepeated creation Black Power in Austria, and Lisa Rands sending hard boulder problems in Tralenta, France. Join these gifted and driven athletes as they travel along Europe's autoroute, in search of their next test-piece.

Check out the trailer by clicking here. It's well worth a look. (Broadband connection required!) We're also finalizing the DVD version of Robert's initial movie, Uncommon Ground. It should be out soon. Profits from sales through the web site go to support NEClimbs.com. Thanks for your support.


Coldest Month Ever - from the Mt. Washington Observatory:
This was the coldest January on record, and in fact the coldest month on record. The previous monthly average temperature of -3.6 F was recorded in 1970, and the average monthly temperature for January 2004 was -6.5 F. This average temperature is 11.7 F below the normal for January! Although this type of event might not come as a surprise to most, considering the record cold of mid-January, this event was far from our minds during the first week of the month as temperatures were 15 to 25 degrees ABOVE normal. It appears that the jet stream is shifting a bit to the west. If this pattern takes hold, it would mean the bulk of the cold air will shift west over the Great Lakes. This would alter the storm track such that any storm development along the coast would have a better chance of tracking up the coast, instead of being pushed out to sea by a strong, cold high pressure systems over New England. More...
It's been a wonderful ice season, but Spring is officially here folks. Thus the sun is strong so it's warm during the day, but it's cold at night. And of course that means that climbs in the full sun are crap, but anything in the shade can still be good and maybe even building a bit. Sure, Standard Route is still massive, but the ice isn't all that good IMO. I was up there today and thought the ice above the cave was punky! Climbs in the reflector oven that is the Amphitheater are a mess now and honestly in my mind it's not a smart place to be. We're entering a time when the best climbing will be up high in the Ravine. And of course the longer days make it a great time to be up there. From here on out I'm only going to be posting pictures of things I think are in climbable shape, and that's a dwindling supply.
Huntington Ravine
IN mostly
Repentance
OUT
Standard Route
climbable, but getting punky
Dracula
IN - bring your snorkle




Up on one of the Mount Washington Valley's finest crags and want to know what that climb you're looking at is? Or maybe you're on your way up from Boston and want to check out the Ice Report for your upcoming weekend plans. Or more likely, you're at work just want to daydream about your next adventure. Well if you have a smart phone handy, you can get to NEClimbs from anywhere you have cell service. While it doesn't offer every single feature of the site and it's not an "app", in mobile form, it does do a whole lot and is very useful. Here is the live link to the mobile version of NEClimbs:

http://www.neclimbs.com/mobile

Check it out and if you have issues on your specific phone, please feel free to let me know.


Join us and LIKE us on Facebook. I'll try and post some interesting pix every Thursday and the latest Ice Report in the season, tho certainly not the whole Report. Here's where you can check it out:

http://www.facebook.com/NEClimbs/



Have fun and climb safe,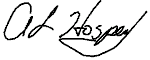 Al Hospers
The White Mountain Report
North Conway, New Hampshire
---
The best training was to go to the pub, drink 5 quarts of beer, and talk about climbing.
Ron Fawcett