Like reading the White Mountain Report every week? Why not get it delivered to your e-mailbox every Thursday? All you have to do is subscribe. It's fast, painless, and best of all it doesn't cost you a dime!
CLICK HERE...
August 19, 2004
Hi Folks,
Like many of my generation (boomer) I've had several careers over the years. Believe it or not in one of those I was actually a professional musician. <yeow> I was pretty serious about it, taking a degree in Jazz Performance from the University of Miami, living in New York for years playing anything I could and touring the US & Europe with several well known bands! The time at UM was particularly interesting because there were a lot of great musicians down in and around the school at that time. People like Pat Metheny, Bruce Hornsby, Jaco Pastorius, the Dixie Dregs and others. It was an intensely creative and exciting time.
(What does this have to do with climbing? I'm getting to it...read on.) Anyway, I was fortunate enough to play with Hornsby in a variety of groups for several years and we have remained good friends for over 24 years. After a 2 year hiatus to spend time with his family and work on new ideas, he is finally back on tour to support a neat new CD. I went down to the Hampton Beach Casino last week to see him and catch the show. He had his regular band of empathetic musicians with him and I can tell you that the show was amazing. The great thing about Bruce is that although he does play his hits, they often sound only marginally like the recording. In fact they are usually just a starting point for an excursion that may take the band on a marvelous journey from rock to jazz to pop to country to classical or wherever. The really cool thing is that they manage to take the audience along as well.
(Yes, yes, I am going to get to the point soon...) On my way down to the show I was flipping through the radio channels and there was Bruce on the local station talking about his music, and about life in general. The DJ commented about how Bruce's own playing had obviously improved over the past few years and that the band was apparently having a great time playing together. His response was to the effect that many people don't understand that if you keep practicing and learning all the time you have more to bring to the table when you play, consequently you don't get bored and you have more fun. He's been working hard on his technique and because he is even better than he was before, he doesn't get stuck in the same old ruts and can have more fun every time he plays.
(Here's where it comes together for us, hopefully...) Later on that afternoon over dinner I brought up that comment. He also said that he felt that this was true for anything in life. He has twin sons who are really into basketball. One went to the Jr. Nationals the last 2 years and has just caught on to this. The other just doesn't enjoy practicing and is talented, but isn't nearly as good. Bruce feels that the difference is this understanding. A day or two later I saw an interview with Lance Armstrong. In the conversation they talked about his training effort and it's obvious that Lance completely understands how this works. He said that the better he gets, the more he enjoys the sport. Makes sense to Bruce and Lance - makes sense to me too.
It's so obvious, but not all that obvious. You practice something, you get better. You get better, you have more fun. I see it in my music, my bike riding and my climbing. I haven't climbed as much this summer as I would have liked and so climbing isn't quite as much fun on the harder stuff as I would like. However I've used the time to work on my music and my biking and both have come along by leaps and bounds and are lots more fun than they have been in years. Now if the weather would just dry up for the fall so I can get out more & get some practice in, I'm sure I'll have a lot more fun climbing. That's it..ruminations of an old guy. <grin>
Minimalist Mountain Rescue Workshop:
As of the other day there were still a few open spots for the Minimalist Mtn. Rescue Workshop in Sept. You can get more information about it on the Sterling Rope site (www.sterlingrope.com). You can also contact Sam Morton from Sterling directly at sam@sterlingrope.com if you have more questions. I took it last year and can tell you that it is is a great workshop and well worth the investment.
Mahoney and Gilmore Do It Again - from the Alpinist newsletter:
In March, 2004, Ben Gilmore and Kevin Mahoney added another coup to their resumes. The east face of The Mooses Tooth comprises a mile of decomposing granite in the heart of the Alaska Range. Jim Bridwell and Mugs Stump set the bar more than a generation ago when they climbed it in perfect style in winter 1981. In March, Gilmore and Mahoney added their second line to that aspect of the mountain. Their route, Arctic Rage, took one of the last remaining weaknesses on the face, and was accomplished in full conditions that had the pair scrapping for every inch of upward progress. Though other climbs may receive more attention in the upcoming months, none deserve as much credit—read the full story in the Autumn issue of the Alpinist.
Peregrine Update - Chris Martin, NH Audubon:
The following is a summary of the final results of the 2004 peregrine falcon breeding season in NH. Peregrines experienced a less than stellar nesting season in 2004. While a record high 15 occupied breeding territories were found in the state, only 11 pairs laid eggs, and only eight successful pairs produced a total of 15 fledglings, the lowest number of young produced in NH in nearly a decade. Working with volunteer rock climbers, biologists banded 16 young (including all 15 fledged young) and recovered five eggs that failed to hatch. Small brood sizes and few unhatched eggs suggests that this season's poor production might have been the result of food shortage and thermal stress, both caused by the cold and wet weather that occurred during an extended period in late May.
NH Peregrine Falcon breeding season totals for 2004:
Occupied territories confirmed = 15 (establishes a new post-DDT era high)
Breeding pairs confirmed = 13 (record high was 14 in 2003)
Incubating pairs confirmed = 11 (record high was 14 in 2002, 2003)
Successful nests = 8 (record high was 10 in 2000, 2001,and 2003)
Young fledged = 15 (record high was 27 in 2002)

Cathedral Ledge (Bartlett) - 2 downy young seen on 6/4 (PCon), report of 1 dead chick below eyrie on 6/6 (MC, EE), banded 1 chick on 6/14 (CM, AH, TS), fledged 1 chick by 7/3 (PCon), adult female not banded, adult male banded silver right leg, black/red left leg (CM)

Eaglet Spire (Franconia) - banded 1 chick on 5/31 (CM, PCor), fledged 1 chick about 6/17 (RV), adult female not banded, adult male band status undetermined (CM)

Frankenstein (Harts Location) - pair present but never confirmed incubation, adult female banded silver right leg, banded left leg, adult male band status undetermined (RV, CM), first time without confirmed incubation in 20 consecutive years!

Owls Head (Benton) - pair present but never confirmed incubation, no band info obtained (RV)

Painted Walls (Albany) - incubated but abandoned before hatch date, adult female not banded, adult male banded silver right leg, black/green left leg (CM, RV), first time without producing fledglings in 8 consecutive years!

Rattlesnake Mtn (Rumney) - 4 downy young seen on 5/27 (BT), banded 3 chicks, collected 1 unhatched egg, and found 1 dead chick below eyrie on 6/8 (CM, PCor, JH, RV), fledged 3 chicks by 6/30 (RV, CM), 7-yr old adult female banded dark right, black/red L/Y left raised at Travelers Tower in Hartford CT in 1997, adult male not banded

Square Ledge (Albany) - banded 3 chicks and obtained 1 secondary feather sample on 6/4 (CM, MP, RV, DH), fledged 2 chicks but third chick seen dead on nest ledge on 6/24 (RV), 2-yr old adult female banded silver right leg, black/green U/6 left leg raised at Abeniki Mtn in Dixville NH in 2002, adult male banded silver right leg, unknown left leg (RV, DH, CM)

[Observers cited above: Marc Chauvin (MC), Paul Cormier (PCor), Peggy Connolly (PCon), Jim Cowan (JC), Nancy Cowan (NC), Erik Eisele (EE), Lee Hansche (LH), John Hession (JH), Diane Holmes (DH), Don Lacey (DL), Chris Martin (CM), Joan McKibben (JMcK), Joann O'Shaughnessy (JO'S), Mike Pelchat (MP), Gail "Pip" Richens (GR), Toby Savage (TS), Bill Taffe (BT), Rita Tulloh (RT), Robert Vallieres (RV), Betty Ward (BW), Al Hospers (AH)]
New On NEClimbs:
Special thanks to Troy Moon and Jason Phelps for helping me finish off a Climber's Profile on Mark Synnott that's been sitting around for over 2 years. Sorry 'bout that Mark! Check it out in the Profiles section of the site. You'll need the Shockwave plugin installed to check it out. In addition a lot more routes have been added to the site. Many more are ready to be inserted and I hope to have over 200 rock routes in place by the end of next week. If you have any good representative pictures of routes that have none, please contact me. I'd love it if every route eventually could have a picture.




Up on one of the Mount Washington Valley's finest crags and want to know what that climb you're looking at is? Or maybe you're on your way up from Boston and want to check out the Ice Report for your upcoming weekend plans. Or more likely, you're at work just want to daydream about your next adventure. Well if you have a smart phone handy, you can get to NEClimbs from anywhere you have cell service. While it doesn't offer every single feature of the site and it's not an "app", in mobile form, it does do a whole lot and is very useful. Here is the live link to the mobile version of NEClimbs:

http://www.neclimbs.com/mobile

Check it out and if you have issues on your specific phone, please feel free to let me know.


Join us and LIKE us on Facebook. I'll try and post some interesting pix every Thursday and the latest Ice Report in the season, tho certainly not the whole Report. Here's where you can check it out:

http://www.facebook.com/NEClimbs/



Have fun and climb safe,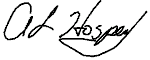 Al Hospers
The White Mountain Report
North Conway, New Hampshire
---
I find that rock climbing is the finest, most healthiest sport in the whole world. It is much healthier than most; look at baseball, where 10,000 sit on their ass to watch a handful of players
John Salathé