Like reading the White Mountain Report every week? Why not get it delivered to your e-mailbox every Thursday? All you have to do is subscribe. It's fast, painless, and best of all it doesn't cost you a dime!
CLICK HERE...
November 25, 2004
Hi Folks,
As climbers it may be worth remembering that we are truly fortunate to live in an society where we are able to indulge our passion for our favorite activity. Altho we tend to consider all the things we are thankful for only when sitting down at a sumptuous dinner, giving thanks should not be limited to a single time of year. It is well worth considering every time you are out on the crag as there are few activities in life as worthy of thanks as climbing.
Happy Thanksgiving to you all...
Solution To Overcrowding:
It seems that there is less ice and more people wanting to get on it these days. With the scientific community providing proof positive of the reality of global warming, what's a New England ice climber to do? That is if they don't want to move further and further north! Vermont insurance agent and prolific climber Will Mayo may have the answer we've all been looking for...
The question everybody wants to ask is: "What's going on in the wide world of Northeast ice climbing so far this season?"

Well, let me tell you. The number of ice venues has been reduced due to our (now official) climate shift to subcoastal rainforest. The whole of Northeast ice is now represented exclusively on Mt. Washington and Cannon Mtn. Since the numbers of climbers has not reduced proportionally with the reduced number of formed routes, we have some congestion issues.

Problem? Not anymore! Enter: The Night Shift! Last night between 1 AM and 3 AM I climbed the Black Dike by headlamp in 1hr 58 minutes car-to-car. Consequently, the powers-that-be of Northeast ice climbing (read: me and my multiple personalities) were inspired to hold an emergency decision-making session before dawn on the shores of Echo Lake in Franconia Notch. The result is a complete re-vamping of the ice climbing shift schedules at Cannon Mtn. The first shift now begins promptly at 1:01am. Shifts have been reduced to two hours in duration and run round the clock, tee times are afforded at the sign-in box, and the line forms at the base of the routes. A ranger will be patrolling the route in a flagged golf cart to ensure promptness and that proper etiquette is otherwise observed. Rappelling is permissible only for those climbing both routes in one shift. And, as always, please replace all divots, repair all pick marks and let faster parties play through.

As you now know, we now have 12 shifts available per day on the Dike/Fafnir (a three-fold increase), each beginning at the top of each odd-numbered hour. We have more limited ice now people, so get your jollies and get off the routes, please. With a little cooperation and creativity, there's more than enough ice to go around.
Ice Ammunition:
For the past couple of years I see ice climbers virtually studded with sharp shiny gear, looking for all the world like a out of water sea urchin. At last year's Ice Festival I took the time to observe some of the real pros and was often surprised at the paucity of their racks. It interesting, so I asked a variety of high-test ice climbers what they would take on a multi-pitch vertical ice route, grade 4 or above. Here's the result...
Kim Reynolds - founder of Chicks With Picks:
1 - 22 cm (for the anchor), 6 - 16 cm (three BD Express and three Grivel) and 2 - 13 cm

Jon Sykes - Author of Secrets Of The Notch and prolific New England climber.
6 assorted screws total. "Any more is unnecessary."

Will Gadd - mixed climbing maven and author of Ice And Mixed Climbing:
Personally, I'd take six screws -- three or four for the pitch, and two or three for the belay. If I were suggesting a rack for "most" climbers I'd suggest ten or twelve screws with half being "longish", one long one for the V-Thread, and half being shorter (10-17cm).

Barry Blanchard - famous Canadian ice climber and mountaineer:
Half dozen screws, mostly 13 cm or longer plus some rock gear.

Steve House - one of America's premier alpine climbers:
6 or 8 screws, mostly longer ones.
Of course these are the elite climbers and your milage will vary, but I thought that it was interesting what they carried. Hope you think so too.
AMC "Introduction To Ice" Climbing Program:
The AMC Boston Chapter Mountaineering Committee is proud to announce the
2004/5 Ice Climbing Program. Please check their web site at
http://www.amcboston.org/mountaineering/2instruction.html for the dates and details. I've been helping out with this course for 8 years and can attest that it's very well done. The information is up to date and well presented and the people running it are competent and very well motivated.
Instant Ice Report:
The ice hasn't built much if any over the past week and in some places things have even gotten worse. We need snow and cold weather, neither of which we are likely to get in the next several days. Better get out the rock gear for the weekend. A few places like Mt. Washington or the Dike are still building because they are in upper elevations or well shaded. That said, daytime temps have been in the the mid-40's so be aware that the ice may not be as well bonded as it was.
Some people have been climbing the first pitch of Standard Route at Frankenstein. I DO NOT RECOMMEND this as the water is flowing too much and the route is mostly in the sun! Be patient and remember, this is only the 18th of November. The cold and snow will come, and we will get ice.
While the ice is going through a bit of a change, what with the weather being so cold, it's still very good in most places. With the longer days and more intense sunlight we should start to see some refreshing going on, as soon as the temps moderate. Most climbs in the direct sun are starting to see a little water during the day, in spite of the cold. The stuff in the shade that's looking a bit beat up and that in the direct sun is a little pinky. That said, it looks as if this weekend things are going to moderate, so it should be a good one.
BTW I am aware that some of today's pix are of a decidedly poorer quality than we all are used to. This is because my main camera's battery pack died and I had to use my cell phone camera - sorry about that.
Huntington Ravine
many options
Repentance
still hanging in, beat up tho
Standard Route
Good
Dracula
good, steps & picks!




Up on one of the Mount Washington Valley's finest crags and want to know what that climb you're looking at is? Or maybe you're on your way up from Boston and want to check out the Ice Report for your upcoming weekend plans. Or more likely, you're at work just want to daydream about your next adventure. Well if you have a smart phone handy, you can get to NEClimbs from anywhere you have cell service. While it doesn't offer every single feature of the site and it's not an "app", in mobile form, it does do a whole lot and is very useful. Here is the live link to the mobile version of NEClimbs:

http://www.neclimbs.com/mobile

Check it out and if you have issues on your specific phone, please feel free to let me know.


Join us and LIKE us on Facebook. I'll try and post some interesting pix every Thursday and the latest Ice Report in the season, tho certainly not the whole Report. Here's where you can check it out:

http://www.facebook.com/NEClimbs/



Have fun and climb safe,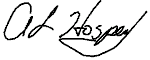 Al Hospers
The White Mountain Report
North Conway, New Hampshire
---
It is to conquer fear that one becomes a climber. The climber experiences life to its extreme. A climber is not crazy. He is not out to get himself killed. He knows what life is worth. He is in love with living.
Walter Bonatti