Like reading the White Mountain Report every week? Why not get it delivered to your e-mailbox every Thursday? All you have to do is subscribe. It's fast, painless, and best of all it doesn't cost you a dime!
CLICK HERE...
December 9, 2004
Hi Folks,
Sometimes as I am driving by myself up to the Notch when the road is dry and there is nobody out, it's as if I am on cruise control. I think about the climb I'm going to do, the tune that's blasting on the iPod or the computer project that I'm currently working on. I don't "wake up" until I get to the Davis Path parking lot at the Texaco area. Right about there I snap out of it. Needless to say this definitely does NOT happen when I'm climbing!
Even tho climbing is almost second-nature to me now, when I'm out there I am just so totally focused on the job at hand. Every crimper, jug, axe placement and kick-step are vividly in the forefront of my brain's activity. There is no music running and thoughts about work intruding. It's just me and IT. As I soloed the first pitch of Standard this morning I was totally in the zone. Brad White and a client were on the right side so I took a steep line in the center, just right of a big hole that was running water. The ice was candled but thick enough to take full swings and great kicks, making me feel totally solid. It was a wonderful feeling to stand there in the middle of a 20' curtain of vertical ice and know that this was where I wanted and needed to be right at this moment in my life. There aren't a whole lot of things that can make you feel that alive.
I raised the IceCON rating to a 5 today. It's unusual to get a 5 rating this early in the season, but this one has certainly been special. All the climbs in the Amphitheater are IN, as is pretty much everything else at Frankenstein. It's really pretty impressive just how much ice there is out there right now, in spite of how sunny it is. Just goes to show what snow and cold will do for things. That said, we have a VERY BIG round of snow coming in on Saturday evening through early Monday. Predictions are for 2 feet, but if we even get half that it's a big deal. If you're planning on climbing on Sunday just be aware of what that much snow means and please drive safe on the way home.
Huntington Ravine
options, but beware snow
Repentance
IN - P2 start tricky
Standard Route
IN - top pitch is much better
Dracula
IN




Up on one of the Mount Washington Valley's finest crags and want to know what that climb you're looking at is? Or maybe you're on your way up from Boston and want to check out the Ice Report for your upcoming weekend plans. Or more likely, you're at work just want to daydream about your next adventure. Well if you have a smart phone handy, you can get to NEClimbs from anywhere you have cell service. While it doesn't offer every single feature of the site and it's not an "app", in mobile form, it does do a whole lot and is very useful. Here is the live link to the mobile version of NEClimbs:

http://www.neclimbs.com/mobile

Check it out and if you have issues on your specific phone, please feel free to let me know.


Join us and LIKE us on Facebook. I'll try and post some interesting pix every Thursday and the latest Ice Report in the season, tho certainly not the whole Report. Here's where you can check it out:

http://www.facebook.com/NEClimbs/



Have fun and climb safe,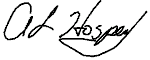 Al Hospers
The White Mountain Report
North Conway, New Hampshire
---
I soon learned that Everest wasn't a private affair. It belonged to many men.
Thomas Hornbein