Like reading the White Mountain Report every week? Why not get it delivered to your e-mailbox every Thursday? All you have to do is subscribe. It's fast, painless, and best of all it doesn't cost you a dime!
CLICK HERE...
April 14, 2005
Hi Folks,
"Hey Al, you want to go for a walk on snow this morning?"
I had nothing planned for Tuesday except work, so it was easy for me to hang at the bar with my drummer friend after playing music on Monday night. Getting home at 1:30 AM is unusual for me these days, but it's a reminder of my "active" years as a musician in Miami and New York. When I drifted off to sleep at 2 AM I figured I could sleep-in at least until 8, so when the phone rang at 6 AM I was not exactly a happy guy.
As subtly as I could, I tried to weasel out, but Team-Leader-Brad was having none of it. He gave me the sparse details of a lone hiker who was out for an overnight and not returned. I rolled over and sat up on the side of the bed while his amazingly chipper voice said, "I'll meet you at the Highland Center at 8, cya." At this point my wife, who had gotten probably close to 8 hours sleep, rolled over and said, "Rescue", more as a statement than a question. I nodded and drug myself downstairs to the kitchen and coffee machine. Strong was going to be the order of the day!
It only figures that after a week of balmy weather I had just put away all my winter gear. Fleeces, Gortex jackets and pants had all been washed and neatly put away in a plastic tub in the back of my closet. All the ice climbing gear was carefully stacked on shelves in the basement and even the boots brushed off and put away. Even my rescue pack was switched over to the summer stuff. Why was I not surprised?
The interesting thing is that Monday night had gotten colder and the prediction for Tuesday was for possibility of freezing rain and/or snow. I grabbed stuff from all it's stashed locations as it was clear that I had to be prepared for anything. The further I rode up into the Notch, the more it looked like winter. The view north to Mt. Washington from 302 by Frankenstein was obscured by ominous clouds and obvious snowfall. Hmmm, it didn't look like it was going to be all that much fun. I snuck a look at Frankenstein as I drove past and there was still a lot of ice up there. Probably not all that climbable, but more than I expected to see after all the 50+ days in the Valley. Obviously the Notch had a different schedule.
Most of the team members we already there and in the parking lot suiting up. I was happy to get the word that this was just a search at the time and we wouldn't need our technical gear. I had to borrow a pair of snowshoes from Brad because I had just sold my old ones at the end of this season, planning on buying a pair of the new small MSR ones for next year. Still, this dropped about 15 pounds off the pack and made me feel a whole lot better.
MRS VP Joe Lentini divided the participants up into a couple of groups. One was going down to hike up the Dry River Trail, while the other went up Crawford Path. I ended up on a team with him, Brad, Travis and Eric. Brad I climb with occasionally work for, I climb sometimes with Travis, ride road bikes with Eric and know Joe. Actually not a bad bunch of guys to go for a "hike on snow" with on a Tuesday morning.
It was cloudy, breezy and the snow was falling lightly as we started up the trail. It wasn't all that cold and 15 minutes up the trail we all stopped to strip off layers. The conversation ranged from old rescues to climbing stories as we trudged up the path. Conditions for hiking couldn't have been all that much better. The trail was nicely beaten down and the crusted snow made for stable hiking with no crampons or snowshoes necessary.
About 45 minutes into our walk the conversation turned back to the lost hiker. Apparently he had left for his overnight on Saturday. He'd spoken to his brother via cell phone on Sunday afternoon and all was well. He was reasonably well prepared, other than the fact that he had forgotten his tent poles. Sunday night he left a garbled message on his brother's machine which sounded positive. When he didn't return or get in touch on Monday, his brother called Fish & Game and a search was initiated.
Well, there was a very happy ending to all this. About an hour into our walk we were chatting away wen we overheard a call over the radio stating that the hiker had been found walking down the Dry River Trail under his own power. All of us were happy that the hiker was OK, and even happier for ourselves that we didn't have to go any further. The rest of the team decided to take a hike up to the top of Crawford Cliff, but I opted to head home. Since it was only about 10:30 I figured I could vote, do a couple of errands and get in the better part of a day's work before I started to crash from lack of sleep. By the time I got back to my car the clouds were breaking up and it looked like a nice day. Yes, it had been a nice day for a "walk on snow."
Accident at Shagg Crag:
Apparently there was an accident at Shagg Crag in Main a week ago last Saturday. I don't have a first-hand report, but here is some information from a Eric McCallister, who knows the injured climber.
"A climber from Dover, NH was on a climb called Tightrope (12d). Apparently he decked from 25' to 30' up. The story is that he called TAKE, and the belayer thought he wanted rope to clip so let out slack. He fell from the 5th bolt and landed on a pile of 4 rocks, very nearly on the spine of a large boulder that would have broken him in half. Moral of the story... don't let people belay you who you don't know, and always go over your verbal signals. The other moral... be wary when using a 9.4 mm rope in a Gri-Gri. Supposedly, due to the extra slack and force generated from that, the 9.4mm rope just shot through the belay device and was not able to be arrested."

"It took a team from the local Fire Rescue and Fish and Game Dept. (I believe) 9 hours to get him down to a field where he could be helicoptered to Portland Medical. I didn't know about this until Sunday morning when I got there and was hiking in with another friend of his who was back to collect gear. The victim is apparently doing alright with a sprained ankle and massive swelling which was constricting his lungs and preventing him from breathing. "
If anyone has more details please let me know.

Son Of Inferno Race This Weekend:
Friends Of Tuckerman's annual Inferno race is happening this weekend. The race consists of Triathlon and Pentathlon competitions for men and women. It all ends up with a ski down the bowl in Tucks. Conditions look to be great this year, so if you are going to be up this weekend, check it out. For more details click here.

Lake Willoughby Rescue Litter Update:
Thanks to everyone who has donated money, gear and energy toward the effort to get a series of rescue litters deployed at Lake Willoughby. Here is a report on the efforts from Richard Doucette who has managed the process.

The Lake Willoughby Rescue Litter Fund has reached $1,660. Donations have been received from 44 individuals and organizations, from all over New England and as far away as Maryland and California. Donations ranged from 10 in cash from a local teenager, to $100 or more each from Wilderness Medical Associates Inc, AMC Boston Mountaineering Committee, and Dartmouth Outing Club. Also donated was one new litter acquired by Sam Morton of Sterling Rope Company and valued at $500, and rock/ice climbing gear to be sold. The gear has thus far raised $80. The cash will be used to buy a second litter, build shelters for them, replace them as they break or disappear, and to supplement the rescue caches with other first aid supplies. Discussions are now underway with a few local Lake Willoughby climbers who are interested in establishing a local climbing and/or rescue organization. Once that effort is up and running, all funds will be turned over to them. Until that time, additional donations will be accepted to ensure the long-term viability of the effort.

A Note About Fires:
While there is still a fair amount of snow in the woods and the ground is somewhat wet, the fire danger is generally moderate to high. We have had breezy and dry days for the past couple of weeks and the brush and grass is like tinder right now. There have been several instances of brush fires in the area over the past 2 weeks and it looks to be more of the same for the immediate future. If you have a campfire or are smoking in the woods please be very careful. There is a significant possibility of a fire getting out of hand right now.




Up on one of the Mount Washington Valley's finest crags and want to know what that climb you're looking at is? Or maybe you're on your way up from Boston and want to check out the Ice Report for your upcoming weekend plans. Or more likely, you're at work just want to daydream about your next adventure. Well if you have a smart phone handy, you can get to NEClimbs from anywhere you have cell service. While it doesn't offer every single feature of the site and it's not an "app", in mobile form, it does do a whole lot and is very useful. Here is the live link to the mobile version of NEClimbs:

http://www.neclimbs.com/mobile

Check it out and if you have issues on your specific phone, please feel free to let me know.


Join us and LIKE us on Facebook. I'll try and post some interesting pix every Thursday and the latest Ice Report in the season, tho certainly not the whole Report. Here's where you can check it out:

http://www.facebook.com/NEClimbs/



Have fun and climb safe,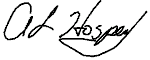 Al Hospers
The White Mountain Report
North Conway, New Hampshire
---
I find that rock climbing is the finest, most healthiest sport in the whole world. It is much healthier than most; look at baseball, where 10,000 sit on their ass to watch a handful of players
John Salathé