Like reading the White Mountain Report every week? Why not get it delivered to your e-mailbox every Thursday? All you have to do is subscribe. It's fast, painless, and best of all it doesn't cost you a dime!
CLICK HERE...

May 12, 2005

Hi Folks,

When I was in my musical prime, living in New York, I went to all the open sessions. Advertised as casual, these were actually serious events, where all the hot young dudes and dudettes went to show off, so these were really the proverbial "cutting sessions." Suffice it to say, in the beginning there were many nights I went home with my tail between my legs! Still, there was always something positive enough to make me work and practice harder and the next time I was a little better. Eventually I got good enough to hold my own with most of the players, and what had been a nerve wracking experience, was actually fun.

Over the past year I've been seriously trying to get better at the various activities that I love. I have set some hopefully not-unreasonable goals for myself - like solidly climbing 5.10 cracks, playing better jazz on my bass and keeping up with some of the better cyclists in the area. Now of course getting better at any of these, and other activities, requires practice. I do that... I toprope at the North End and Barber Wall when I have the opportunity, practice my bass almost every day and ride as much as I can. All of which help. HOWEVER, none of these things do the job and put things in perspective quite like doing something with people that are better than you & getting spanked a bit!

I've been trying to get out climbing with some of the better climbers in the area. People like George Hurley, Brad White, Travis Piper and others have been kind enough to climb with me. Hey, I am happy to go along on anything they want to do, even if I am not the leader, because of what I can learn AND because of the opportunity to climb harder things. You may remember a few weeks ago I went out with Travis and we climbed Powderfinger at Steaksauce Crag. That was a real revelation as to what a hard 5.10 crack climb can be and certainly put me in my place. Then we went up and put a rope on Uwe's climb Straight Up. I had been feeling good about my thin face climbing, but that one ratcheted things up a couple of notches. I've been thinking about that day's events for a while now.

Along the same lines, yesterday I went for a bike ride with 3 friends. I've been riding a lot this season, but this was to be a bit more. The plan was the loop from the Conway Police Station, up 113 through Evans Notch, follow Route 2 to Gorham, up over Pinkham Notch and back home - dead on 80 miles. I've been feeling good about my riding however these folks are on a different level. Even on the big hills they were just cruisin'. I had to really dig deep to even keep them in sight, and even that wasn't enough. I got dropped once, twice, then a bunch of times. Fortunately I either caught up later, or more usually they waited for me at intersections. We had a solid headwind all the way back from Gorham. It had no effect on them but I got hammered. Still the feeling of accomplishment I had when we got back to my car was tangible.

Both the climbing with Travis and the biking yesterday were wonderful, tho humbling experiences - revelatory in that they showed me both where I am and where I want to be. They let me see that perhaps I CAN attain something close to those levels. I guess it's time to practice more.

MORAL - Want to get better at whatever it is that you do? Maybe that means you are going to have to fail a little, before you succeed. If that means falling on gear, getting a cymbal thrown at you at a jam session or getting dropped by the peloton, then so be it!

Dates for the 3rd Annual Hurricane Island Rope Rescue Workshop with Ropes that Rescue and Outward Bound have been finalized. A day has been added to the training, making it a 5 day course from September 20-24. Participants will leave Wheeler Bay, near Rockland, on Tues morning and return to the mainland around 5pm on Sat. The cost for the workshop is $550 and includes; tuition, boat transportation, food, lodging, and a set of Sterling sewn purcells.

More information is available on the Sterling Rope website, www.sterlingrope.com or at http://www.ropesthatrescue.com/sched.htm#MMRWW Please contact Sam Morton at Sterling if you are interested or need more details.

We're in the process of a major overhaul of the back-end of NEClimbs. I've been doing a lot of work on large-scale sites for big companies and created 2 new sites for other clients. In the process I've learned a ton of new stuff about database design and development. I tried this out on the new NEBikes site, and it is very efficient and maintainable. All that this being incorporated into a total revision of the infrastructure of NEClimbs. There will also be some new features and a bit of a facelift. The only thing that will likely stay pretty much the same is the Forum. This is due to the fact that changing it to a different BBS software will likely loose all the 3 years of existing messages. As this is the memory of the site, I am loath to make that change.

Rick Wilcox will be presenting a slideshow at Foster's C-Mann Inn in Plymouth on May 20th as a fundraiser for local climber Jim Gagne. Jim will be making an attempt on Everest next year as a part of his quest, well under way, to achieve the Seven Summits. There will be door prizes, food, a cash bar, and a silent auction for outdoor gear, bikes skis, books and more.

FRIDAY, MAY 20 at 6 PM
AT FOSTER'S C-MAN INN
PLYMOUTH, NH


TICKETS: $25 ADULTS $15 CHILDREN
TICKETS CAN BE PURCHASED AT CAFÉ MONTE ALTO, PLYMOUTH SKI AND SPORT, C-MAN INN RIVERSIDE CYCLES
JIM GAGNE, MICHELLE PIRO, 968-7032, jlgagne69@earthlink.com


Peregrine Posting Reminder: The following areas are posted due to Peregrine nesting. Restrictions are temporary, are in effect now, and will be lifted no later than August 1, 2005, possibly earlier in certain situations. Blaze orange signs identifying the areas that are affected have been placed on key overlooks, trails, and climbing routes.

Temporary access restrictions are posted at the following NH sites:
Cathedral Ledge (north end only), Bartlett, NH
Eaglet Spire (and nearby crags), Franconia, NH
Holts Ledge, Lyme, NH
Painted Walls, Albany, NH
Rattlesnake Mtn. (Main Cliff only), Rumney, NH
Square Ledge, Albany, NH
Sugarloaf Mtn., Benton, NH
Mt. Willard (lower right section only) Harts Loc., NH




Almost 3 inches of rain in 3 daze and waterfalls are everywhere. WOW!!! Needless to say there isn't any climbable ice anywhere in the lower elevations, and IMO probably nothing that's safe to climb on Mt Washington. That said there is a ton of water in the system that will surely provide some great climbing as soon as it cools down. Stay tuned folks...
Huntington Ravine
OUT
Repentance
OUT
Standard Route
OUT
Dracula
OUT




Up on one of the Mount Washington Valley's finest crags and want to know what that climb you're looking at is? Or maybe you're on your way up from Boston and want to check out the Ice Report for your upcoming weekend plans. Or more likely, you're at work just want to daydream about your next adventure. Well if you have a smart phone handy, you can get to NEClimbs from anywhere you have cell service. While it doesn't offer every single feature of the site and it's not an "app", in mobile form, it does do a whole lot and is very useful. Here is the live link to the mobile version of NEClimbs:

http://www.neclimbs.com/mobile

Check it out and if you have issues on your specific phone, please feel free to let me know.


Join us and LIKE us on Facebook. I'll try and post some interesting pix every Thursday and the latest Ice Report in the season, tho certainly not the whole Report. Here's where you can check it out:

http://www.facebook.com/NEClimbs/



Have fun and climb safe,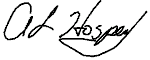 Al Hospers
The White Mountain Report
North Conway, New Hampshire
---
I always lived in fear of discovering some new routes I had so proudly done had been soloed in the rain by Michael Hartrick in EB's while he carried his dog in one hand.
Chris Gill