Like reading the White Mountain Report every week? Why not get it delivered to your e-mailbox every Thursday? All you have to do is subscribe. It's fast, painless, and best of all it doesn't cost you a dime!
CLICK HERE...
August 25, 2005
Hi Folks,
The warmup has really hit us hard everywhere but in the higher elevations. Anywhere in the direct sun is dam close to toast right now. The Amphitheater at Frankenstein is off the radar, or certainly should be. You can probably do the Pegasus rock finish, but that's all. And I would be VERY careful walking under anything over in that area. As of today, Thursday Feb 23, Standard Route still looks OK. I also spotted someone climbing on Waterfall, tho I'm sure that the normally funky top outs are worse. The bottom of Dropline fell down, but Dracula still looks good. I was pleased to see that Willies still looks good. The snow has compacted and I saw what looked to be blue ice. The left side of Willard is basically gone, but Hitchcock, The Cleft, Left Hand Wrench, the far right slab and Elephant Head are still climbable. Other than the Barking Dog and North End I would write off Cathedral Ledge. I know people are going to ask about Repentance, etc and frankly I would caution away from it. In fact anything that is supposed to be attached to rock is suspect. Not to mention the fact that there is a LOT of stuff hanging around above you on Cathedral at this time.
Huntington Ravine
good
Repentance
OUT
Standard Route
still OK
Dracula
OK




Up on one of the Mount Washington Valley's finest crags and want to know what that climb you're looking at is? Or maybe you're on your way up from Boston and want to check out the Ice Report for your upcoming weekend plans. Or more likely, you're at work just want to daydream about your next adventure. Well if you have a smart phone handy, you can get to NEClimbs from anywhere you have cell service. While it doesn't offer every single feature of the site and it's not an "app", in mobile form, it does do a whole lot and is very useful. Here is the live link to the mobile version of NEClimbs:

http://www.neclimbs.com/mobile

Check it out and if you have issues on your specific phone, please feel free to let me know.


Join us and LIKE us on Facebook. I'll try and post some interesting pix every Thursday and the latest Ice Report in the season, tho certainly not the whole Report. Here's where you can check it out:

http://www.facebook.com/NEClimbs/



Have fun and climb safe,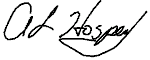 Al Hospers
The White Mountain Report
North Conway, New Hampshire
---
The solitary ascent of the Dru had the immediate effect of expanding the horizons of my ideas about mountaineering. It made me aware of possibilities well in advance of the times, which were characterized by very restricted mothods. This was how the suberb pyramid of K2 surfaced once more in the list of my projects. But I chose K2 as a way for giving concrete form to my new concept of mountaineering: to climb the second highest montain in the world solo, alpine style, and without oxygen.
Walter Bonatti