Like reading the White Mountain Report every week? Why not get it delivered to your e-mailbox every Thursday? All you have to do is subscribe. It's fast, painless, and best of all it doesn't cost you a dime!
CLICK HERE...
August 25, 2005
Hi Folks,
The ice took a YUGE hit over the past couple of daze. Not just in the lower elevations, but everywhere. It's pretty clear that winter isn't over, and March is often our snowiest month. So let's just muddle through this next couple of days and see what next week brings us. Many of the trade routes in Crawford Notch are in poor shape right now and need at least a couple of days and nights of cold temps to firm things up again. Still, there are some climbs to be done like Standard Route and Dracula, and even the North End of Cathedral has hung on. HOWEVER you really need to beware of what's above you now. There are hangers everywhere that will be coming down as soon as the sun comes out! I would stay away from everything left of Thresher on Cathedral, all the way to Goofers. And right now the Amphitheater at Frankenstein looks poor, most especially Chia with all those daggers. Keep your fingers crossed for come chill-down next week folks.
Huntington Ravine
UNKNOWN but likely OK
Repentance
OUT
Standard Route
OK
Dracula
OK middle & right




Up on one of the Mount Washington Valley's finest crags and want to know what that climb you're looking at is? Or maybe you're on your way up from Boston and want to check out the Ice Report for your upcoming weekend plans. Or more likely, you're at work just want to daydream about your next adventure. Well if you have a smart phone handy, you can get to NEClimbs from anywhere you have cell service. While it doesn't offer every single feature of the site and it's not an "app", in mobile form, it does do a whole lot and is very useful. Here is the live link to the mobile version of NEClimbs:

http://www.neclimbs.com/mobile

Check it out and if you have issues on your specific phone, please feel free to let me know.


Join us and LIKE us on Facebook. I'll try and post some interesting pix every Thursday and the latest Ice Report in the season, tho certainly not the whole Report. Here's where you can check it out:

http://www.facebook.com/NEClimbs/



Have fun and climb safe,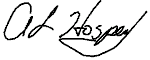 Al Hospers
The White Mountain Report
North Conway, New Hampshire
---
All ice is dangerous. Grade 4 pillars are pumpy. Grade 5 pillars are pumpy and dangerous. Except for certain rare days of triple-high biorythms and favorable planetary alignments, grade 6 is beyond reach.
Dougal McDonald