Like reading the White Mountain Report every week? Why not get it delivered to your e-mailbox every Thursday? All you have to do is subscribe. It's fast, painless, and best of all it doesn't cost you a dime!
CLICK HERE...
September 1, 2005
Hi Folks,
In early February, Richard Doucette, one of the participants in that rescue undertook the effort to acquire money and (more importantly) the permissions needed to place rescue litters along the cliff band at the Lake. Following a few well placed requests to the climbing community, money started flowing in. Richard's experience in dealing with government agencies paid off with the State of Vermont agreeing to allow the litters and storage containers to be placed near the cliff in at least 2 locations. Now, over 6 months later, it looks as if the effort is finally going to come to fruition.
I dropped Richard an email a few days ago, just to check and see what was up. Here is his status report.
"Both rescue litters will be in place at Lake Willoughby before the ice season. I took Rick Wilcox (owner of International Mountain Equipment in North Conway) up on his offer to purchase a litter wholesale from him. That order was placed earlier this week. Rick was away, then impossible to reach, but the deal was done a few days ago. I have been in touch with Dave Powers (Willoughby area native and carpenter) who will build two shelters. One for the Skedco Rollup Litter (that will be placed near the middle of the cliff) and one for the Cascade 200 Rigid Litter (that will be placed near the right side of the cliffs). The Cascade is being shipped direct to Dave. He will scout out locations for installation. I will see if we can get some signs posted at the parking areas indicating the locations of the litters, as well as the location of the nearest land-line phones. I will meet up with Dave before Thanksgiving and a bunch of people will hump the equipment up to the cliff. We may need volunteer assistance for that, and I will let you know."
This is a great example of the New England climbing community actually coming together and getting something positive accomplished. If you read some of the postings on the NEClimbs forum, or hang out with climbers in the bars around town, you might think that there is no way any of us can agree on anything. Much less truly come together to get something like this accomplished. But there are times, just like on rescues, when everyone pulls together for the common good. This is one of those times.

Of course Richard deserves our appreciation for organizing and making this happen, as do the individuals who have contributed the necessary cash and to Sam Morton of Sterling Rope who arranged for donation of the Skedko collapsable litter. Congrats to all. Let's hope none of this stuff ever needs to be used, but if it is, it will be there.

Stay In Touch:
When you're guiding maintaining sight and hearing contact with your client is critical. However it's just as important when you're out cragging with friends. George Hurley has written an excellent article on various methods to Stay In Touch with your "second". Here's what he has to say about the subject.

"Most of us get more satisfaction from a climb if we can see and talk to our partner while we are climbing. Experts tell us how to move faster by being more efficient in our rope handling and by using longer ropes. But I, and maybe you, climb mainly on cliffs where speed is not important. What IS important is having a good day in the company of one or two friends. One reason sport climbing is popular is because it is so social, with wit and repartee from helpers and friendly rivals.

Check it out. The article's HERE.

Bob McCluskey 1951 - 2005:
On Friday, August 19th Bob McCluskey passed away following a short but courageous bout with bladder cancer. Although their permanent residence was in Boston, Bob and his wife Donna had a second house a block away from our place here in North Conway. Avid climbers and outdoors enthusiasts, they spent as much time as they could up here. They contributed to NEClimbs and Donna is a board member of the Kismet Rock Foundation. Amazingly enough I never climbed with Bob, though I would run into one or the other of them on the cliff from time to time and we shared a number of friends. A solid rock and ice climber, Bob had a great enthusiasm for the sport and a joy of being alive and outdoors that was infectious.

Gifts in his memory may be made in his memory to Bladder Cancer Research at Mass General; care of Mass General Development Office; 165 Cambridge Street, Boston, MA, 02114. In addition, a fund is being established in his name at the Boston Architectural Center. Donations can be sent to Boston Architectural Center; 320 Newbury Street; Boston, Mass 02115.

Bob, you will be missed...

Access Fund Awards $25,757 in Climbing Preservation Grants:
August 25, 2005, Boulder, CO. The Access Fund has awarded $25,757 in its second round of grant funding for 2005 bringing total for the year to $68,757 across 15 grants. Awarded three times annually, Climbing Preservation Grants provide financial assistance for local climber activism and protection of the climbing environment. The grants will be distributed for trail improvements, education and assistance for a newly formed local climber organization.

"The Access Fund is committed to preserving the climbing experience for present and future generations," said Shawn Tierney, Access and Acquisitions Director. "We're proud to fund these important initiatives on behalf of our members and the entire climbing community." Grants included:

Mohonk Preserve, NY - The Mohonk Preserve received a grant for a multi-faceted outreach project designed to reach novice climbers in the Gunks, educate them about the fragile life on the cliffs, and instill in them a low-impact climbing ethic that will ensure the long-term survival of the Preserve ecosystem.

Yosemite National Park, CA - Yosemite National Park received a grant to pay for the purchase and installation of bear box food storage lockers at the base of popular Yosemite Valley climbing areas. Climbers currently do not have convenient and effective locations to store food while on multi-day climbs, and in recent years the number of bear incidents in climbing areas around the Valley has increased.

Quincy Quarries Climbfest Coming Soon:
ClimbFest presents an outdoor climbing competition and festival for any age and ability at the newly resurrected Quincy quarries, Saturday, Sept. 24, 2005 (rain date: Sun. Sept. 25).

For climbers ClimbFest has a speed climbing comp. gear demos, and technical clinics and lots of prizes and giveaways. For the general public ClimbFest will feature a climbing wall, a long and exciting Tyrolean traverse across the quarry, climbing for the whole family, food, raffles, and more. Come on down for a fun filled day! Support your climbing community!

The ClimbFest Committee is looking for a people to help. For information on joining the ClimbFest Committee and getting involved in putting on a cool event go to http://www.ClimbFest.com and select the link for the ClimbFest Committee.

The ClimbFest needs volunteers on the day of the event too. Volunteering is a lot of fun and ClimbFest will reward your efforts with goodies, not to mention that warm fuzzy feeling you get when by helping your climbing community. For more info, go to http://www.ClimbFest.com and select the link to volunteer information.




Up on one of the Mount Washington Valley's finest crags and want to know what that climb you're looking at is? Or maybe you're on your way up from Boston and want to check out the Ice Report for your upcoming weekend plans. Or more likely, you're at work just want to daydream about your next adventure. Well if you have a smart phone handy, you can get to NEClimbs from anywhere you have cell service. While it doesn't offer every single feature of the site and it's not an "app", in mobile form, it does do a whole lot and is very useful. Here is the live link to the mobile version of NEClimbs:

http://www.neclimbs.com/mobile

Check it out and if you have issues on your specific phone, please feel free to let me know.


Join us and LIKE us on Facebook. I'll try and post some interesting pix every Thursday and the latest Ice Report in the season, tho certainly not the whole Report. Here's where you can check it out:

http://www.facebook.com/NEClimbs/



Have fun and climb safe,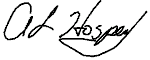 Al Hospers
The White Mountain Report
North Conway, New Hampshire
---
If you got the f****n' spirit you rock, if you don't.....you're a sport climber
Leonard Coyne