Like reading the White Mountain Report every week? Why not get it delivered to your e-mailbox every Thursday? All you have to do is subscribe. It's fast, painless, and best of all it doesn't cost you a dime!
CLICK HERE...
September 22, 2005
Hi Folks,
Today is another annual milestone. Yes that's right, this evening, a fraction after 6 PM, it will officially be the end of summer! But, who cares! Looking at the weather outside my window, it's about as perfect as one could ask for! No bugs, no tourists, no waiting. Now this is climbing as I want it to be. Don't miss getting out right now. It doesn't get a whole lot better than this.
Results of North Conway Bolting Meeting 9/16/2005:
On short notice, an open meeting was convened at the North Conway Community Center to discuss the new bolt anchor atop the 2nd pitch of Airation. After a lengthy discussion a motion was voted on:

A motion to remove the recently drilled bolts on top of Airation, after a ten day appeal period, for the following reasons:

1. This act is not consistent with the prevailing agreed upon effort to
"maintain the original character and integrity of existing routes".

2. The bolts were placed on an existing route.

Should no appeal be made within the grace period, said bolts will be removed on or after Oct. 3, 2005.

Appeals may be directed to:
Joe Cote jos-cote(AT)juno.com
Jeff Cavicchi jeffc(AT)debike.com
Steve Larson larson(AT)ncia.net
This motion was passed unanimously by the thirty- one climbers in attendance.

The overriding concern in formulating the motion was that an opportunity be given for the bolter to justify/explain this action.

In attendance: Kurt Winkler, Henry C. Barber, Alain Comeau, David Kelly, Bradley White, Al Hospers, Marvin Wright, Jean Goldsborough, Jim Frati, Zebulon Jakub, Dale, Chris Graham, Roy Haraldstad, Dave Lottmann, Brian Post, Anne Skidmore, Bayard Russell Mantie Pilzer, Jeff Cavicchi, Eliot Gaddy, Renan Ozturk, Josh Hurst, Ken Reville, Rob Adair, Chris Noonan, Steve Larson, Joe Cote, Karen Cote, Joe Perez, Judy Perez, Maury McKinney

NOTE - to my knowledge no one has responded. It's also kind of interesting that no one has responded to the posting on the NEClimbs Forum. Not sure what that says... Maybe that a reasoned and rational response, rather than instant vigilante action, makes sense to people. Hmmm...



I raised the IceCON rating to a 5 today. It's unusual to get a 5 rating this early in the season, but this one has certainly been special. All the climbs in the Amphitheater are IN, as is pretty much everything else at Frankenstein. It's really pretty impressive just how much ice there is out there right now, in spite of how sunny it is. Just goes to show what snow and cold will do for things. That said, we have a VERY BIG round of snow coming in on Saturday evening through early Monday. Predictions are for 2 feet, but if we even get half that it's a big deal. If you're planning on climbing on Sunday just be aware of what that much snow means and please drive safe on the way home.
Huntington Ravine
options, but beware snow
Repentance
IN - P2 start tricky
Standard Route
IN - top pitch is much better
Dracula
IN



Vancouver International Mountain Film Festival PLUS
The Banff Mountain Film Festivals' Radical Reels:
Coming to the Somerville Theatre on September 27 & 2005 & September 28, 2005
Two nights of Wildness in the Wilderness! 14 Films over two nights. And on Tuesday night we'll be screening the new trailer for "Benedictus", a new film by New England filmakers Jen Tennican and Bill Clack. It's the story of Boston climber Tom Callaghans' 7 year struggle to establish a traditional hard rock climbing route from the bottom to the top of "the Big Wall" section of Cannon Cliff in New Hampshire. To read an interview with Jen Tennican about Benidictus, and find out about all the movies go to www.HermitLake.com.

Quincy Quarries ClimbFest 2005 STILL Needs Your Help:
ClimbFest 2005 still needs volunteers this Saturday, September 24 at the Quincy Quarries. ClimbFest cannot be a success without the help of dedicated volunteers for the many essential tasks. We need help with site setup, route setup, registration, belaying, the information booth, scoring, the raffle, and many other items. Please be a ClimbFest volunteer. Its a great way to carry on a Boston climbing tradition, meet other local climbers, and enjoy the renewed splendor of the Quincy Quarries.

ClimbFest is being held from 9:00am until 4:30pm. Complete information about the Quincy Quarries ClimbFest is on the web at http://www.ClimbFest.com. Plan to compete, help out, or hang out with the Boston climbing community. Send email to volunteers@ClimbFest.com to register as a volunteer --




Up on one of the Mount Washington Valley's finest crags and want to know what that climb you're looking at is? Or maybe you're on your way up from Boston and want to check out the Ice Report for your upcoming weekend plans. Or more likely, you're at work just want to daydream about your next adventure. Well if you have a smart phone handy, you can get to NEClimbs from anywhere you have cell service. While it doesn't offer every single feature of the site and it's not an "app", in mobile form, it does do a whole lot and is very useful. Here is the live link to the mobile version of NEClimbs:

http://www.neclimbs.com/mobile

Check it out and if you have issues on your specific phone, please feel free to let me know.


Join us and LIKE us on Facebook. I'll try and post some interesting pix every Thursday and the latest Ice Report in the season, tho certainly not the whole Report. Here's where you can check it out:

http://www.facebook.com/NEClimbs/



Have fun and climb safe,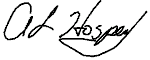 Al Hospers
The White Mountain Report
North Conway, New Hampshire
---
You can grunt and heave, sweat and strain, wear yourself out, and unless you simply forget about it and step up, you won't even get off the ground."
Mike Borghoff