Like reading the White Mountain Report every week? Why not get it delivered to your e-mailbox every Thursday? All you have to do is subscribe. It's fast, painless, and best of all it doesn't cost you a dime!
CLICK HERE...
December 1, 2005
Hi Folks,
Well after 1.7 inches of rain on Wednesday there is no snow left in my yard here in the Valley. Temps were up as high as 54 and hung around the mid-40's until after midnight and as you can well imagine, the Saco is running very high from all the melt off in the upper elevations. Then of course the weather turns absolutely beautiful this morning. By beautiful I mean bluebird skies, but unfortunately not cold.
Funny how we adjust what we think of as "great weather" depending on the season and our location. Up here Spring through Fall we all love those dry clear days, but once winter comes it's "the more snow the better" and those sunny days aren't required! For me I could pretty much care less if it's clear or not, as long as there is ice on the cliffs and snow in the mountains it's a "great day".
This got brought home to me last week when I was talking with someone in Philadelphia about business related things. Running through the normal exchange of pleasantries of course the weather came up. They were having a generally nice day by almost any standard. When I put in my 2 centavos, I too said it was great. He had just looked at the East coast weather report and thought I was nuts. We had snow on the ground, temps were in the mid-20's and here I was chomping at the bit to get our conversation over with so I could go out & play. He just laughed at me. It made me remember talking to friends in upper New York State when I was living in Miami. I was at the beach on Xmas day and they were on the slopes. We both were happy folks. It's all in your personal perspective. Personally I'm happy with mine right now.
Woops, it's 46 & still sunny, gotta go - the road bike calls. <grin>
I raised the IceCON rating to a 5 today. It's unusual to get a 5 rating this early in the season, but this one has certainly been special. All the climbs in the Amphitheater are IN, as is pretty much everything else at Frankenstein. It's really pretty impressive just how much ice there is out there right now, in spite of how sunny it is. Just goes to show what snow and cold will do for things. That said, we have a VERY BIG round of snow coming in on Saturday evening through early Monday. Predictions are for 2 feet, but if we even get half that it's a big deal. If you're planning on climbing on Sunday just be aware of what that much snow means and please drive safe on the way home.
Huntington Ravine
options, but beware snow
Repentance
IN - P2 start tricky
Standard Route
IN - top pitch is much better
Dracula
IN



Survival & Survivorman:
If you haven't caught this show on the Science Channel, check it out sometime. In each episode Les Stroud is abandoned in a remote location and he has to survive for a week. He has his trusty multi-tool, no food or water, barely more than the clothes he is wearing and 50 pounds of cameras that he has to use to film the ordeal himself. While not perfect, it is entertaining and informative and pretty much every week I get something out of his experiences. Last week's episode he had a magnesium flint-stick. It was a very nifty item & one I think I'm going to pick up for my pack. Here's the web site.

I really enjoy this show, and so does my 6 year old. And YES, he does carry an emergency satellite phone, but as Les says; "I have discovered as I do random testing that it has only been operational 50% of the time!" And, oh yeah, he's not a bad harmonica player either!




Up on one of the Mount Washington Valley's finest crags and want to know what that climb you're looking at is? Or maybe you're on your way up from Boston and want to check out the Ice Report for your upcoming weekend plans. Or more likely, you're at work just want to daydream about your next adventure. Well if you have a smart phone handy, you can get to NEClimbs from anywhere you have cell service. While it doesn't offer every single feature of the site and it's not an "app", in mobile form, it does do a whole lot and is very useful. Here is the live link to the mobile version of NEClimbs:

http://www.neclimbs.com/mobile

Check it out and if you have issues on your specific phone, please feel free to let me know.


Join us and LIKE us on Facebook. I'll try and post some interesting pix every Thursday and the latest Ice Report in the season, tho certainly not the whole Report. Here's where you can check it out:

http://www.facebook.com/NEClimbs/



Have fun and climb safe,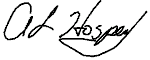 Al Hospers
The White Mountain Report
North Conway, New Hampshire
---
The grades for crack climbing in Indian Creek are hard, harder, and anatomically incorrect.
Jack Tackle