Like reading the White Mountain Report every week? Why not get it delivered to your e-mailbox every Thursday? All you have to do is subscribe. It's fast, painless, and best of all it doesn't cost you a dime!
CLICK HERE...
December 15, 2005
Hi Folks,
Man have I been busy this past week and it just isn't going to let up. There is something about the holidays that makes life more complex, and it isn't always just the shopping & parties. It also seems as if all the clients have something that just HAS to be done before the end of the year. Couple that with lots of band gigs and trying to get out climbing and general family life, and it seems like 5 hour sleeps are all that can be managed right now. On top of that I thought it was cold last week, what was I thinking? When I got up this morning at 7 AM it was a rousing -4 on the back deck. It was even colder the night before. Looks like winter in full-force...
The current weather prediction is for another storm starting late tonight, Thursday. They keep going back & forth as far as what we are going to get up here, but it will certainly be something if not white, at least crystalline. I've heard the event may bring as much as 6 inches of snow our way, which would be quite nice. It's all going to be over by mid-day Friday so the weekend should be a good one.
In case you haven't noticed, it's been a pretty darn good start to the ice season. Certainly it's been better than last year! The past couple of weeks have brought us a lot of interesting things to play on, some that aren't often in as well this early. Even the Frankenstein Amphitheater has finally started looking pretty good with most of the routes in climbable shape. Here are shots of some of the other routes that have been spotted in climbable conditions -
Bragg Pheasant
Diagonal
Pilgrimage
plus of course a couple of the basics...
All these shots were taken on Thursday morning. The ones of Bragg Pheasant and Standard Route were at about 9:30 AM. Man, those folks were out early! And out early in the COLD!
And speaking of Standard Route... Next time you are up there in the Cave or just above, have a look at the Standard Left buttress - directly over to your left. It may just be me, but it sure looks as if that huge crack at the back of it has gotten a bit wider this year. Have a look at the Standard Left picture in the Conditions page. That puppy is just a bunch of balanced blocks!
If you get a minute also drop in to the Forum on NEClimbs and take the poll in the Ice Climbing section. How many times have YOU climbed this year so far? I've been out 5 and hope to get in a couple more before the holiday is upon us.
NOTE - there won't be an email Report on Thursday the 22nd due to the Xmas holiday. I wish all of you a very Merry Xmas and Happy Holiday
The ice is still pretty good right now, and even great in some places. As long as we don't get a big rain, or week of 50 degree daze, I would guess we should have this plus another week of climbable ice in the shady spots in the lower elevations. That would put us into April 1st, and these daze I would be very surprised if you could climb down here after that. But it's been an interesting season, so I suppose anything is possible.
Huntington Ravine
good
Repentance
OUT
Standard Route
good
Dracula
IN
New Photo Gallery:
The new Members Photo Gallery is up & running. I've added in all the Cover Shots from the last 4 years. Jamie Cunningham has also posted some very nice recent shots from Kinsman Notch as well. You get there by selecting the Photo Gallery menu option on the site. Anyone can view the images and if you're a registered member of the NEClimbs Forum you can post your own images. If you are out climbing and have some shots you want to share, take a few minutes & upload them into the Gallery. It's really easy. There is a 100k file size limit, but that is plenty for most shots in a reasonable resolution.
Climbing Advocacy Groups Help Stop Sell-Off of Public Lands Climbing Areas:
Thanks to the help of the Access Fund, our affiliates, and members of the Outdoor Alliance, US Congressman Jim Gibbons pulled his mining reform provisions from the Budget Reconciliation Act (H.R. 4241) last night (Dec 13th). The provisions would have impacted climbing areas on millions of acres of public lands across the country. For background information
This mining "reform" legislation will likely reemerge next year but for now, thanks to all the people who stepped up and made their voices heard, our public lands are safe from these provisions.
Lake Willoughby New Routes:
That Will Mayo and his buds are just unstoppable. Alden Pellett (The Vermont Photographer), WIll and Doug Dillon climbed a new route called "Pipe Dream",(WI6 R/X, M5) climbs a plumb line for 3 pitches, 170 meters. (Pitch 1- WI6R/X 50 meters, Pitch 2- WI4/4+ thin 60 meters, Pitch 3- M5 wild! 50 meters). The line has been watched for years and never formed more than a thin skin of ice down the vertical face and never quite reaching the ground before, in December 2005 it formed a striking vertical line down the cliff face.
And this other one directly from Will...
Across the Lake on Mt. Hor, Joe Szot, Ian Boyer and I climbed the ethereal yellow icicles that hang from those compact limestone cliffs today, 12/13/2005, naming the route Moody Aunt Ruby (WI 6 R/X, 110M). Because of its conspicuous location across the Lake and its stunning fang-like icicles, the unclimbed line had been perhaps the most looked-at route at Lake Willoughby. I have never been able to prevent myself from scrutinizing it each time I have arrived at Lake Willoughby over the many years that I have been enchanted by the place. Now it has been climbed and it exceeded my expectations entirely. Arriving at the base of the cliff with the temperature not much above zero and racking up above the southward rolling fog along the surface of the open waters below after having traversed the entire south end of the Lake, I realized that I had left the rock rack in the Flying Brick (my van). I asked the boys with a straight face, "Okay, who's got the rock rack?" But, they knew the mistake was mine. My punishment was to lead the thing with only ice gear, which made things rather run-out. The first 60M pitch was the crux and involves a hollow vertical column of ice to a ramp to attain the golden double-tiered free-hanging icicles that hang above. These daggers of ice were the cruxes and required launching up gymnastically onto the hangers with gear well below. Joe Szot climbed the 50M WI 5 second pitch up mushroomed ice to a tier of free-standing columns and reached the trees. Moody Aunt Ruby was climbed on-sight in "ground up" style and was yet another in a string of phenomenally exciting days of ice climbing with close friends. Moody Aunt Ruby is definitely one of the most exciting ice climbs I have ever done.
Takeout Breakfast & Lunch For That Day Ice Climbing Or Skiing:
Looking for something to eat on the way up to Frankenstein, Attitash or Bretton Woods? Give the Grinding Gears coffee & sandwich shop a try. It's just North of the Scenic Overlook, next door to Aubuchon Hardware in the Red Jersey Cyclery. They have espresso, cappuccino, sandwiches and more. They open at 7AM and are definitely recommended! Be sure to say hi to Sandra and/or Carl.




Up on one of the Mount Washington Valley's finest crags and want to know what that climb you're looking at is? Or maybe you're on your way up from Boston and want to check out the Ice Report for your upcoming weekend plans. Or more likely, you're at work just want to daydream about your next adventure. Well if you have a smart phone handy, you can get to NEClimbs from anywhere you have cell service. While it doesn't offer every single feature of the site and it's not an "app", in mobile form, it does do a whole lot and is very useful. Here is the live link to the mobile version of NEClimbs:

http://www.neclimbs.com/mobile

Check it out and if you have issues on your specific phone, please feel free to let me know.


Join us and LIKE us on Facebook. I'll try and post some interesting pix every Thursday and the latest Ice Report in the season, tho certainly not the whole Report. Here's where you can check it out:

http://www.facebook.com/NEClimbs/



Have fun and climb safe,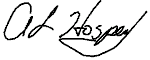 Al Hospers
The White Mountain Report
North Conway, New Hampshire
---
if your going to solo, fall early
Jim Donini