Like reading the White Mountain Report every week? Why not get it delivered to your e-mailbox every Thursday? All you have to do is subscribe. It's fast, painless, and best of all it doesn't cost you a dime!
CLICK HERE...

December 22, 2005

Hi Folks,

Oh boy, it's a mere matter of days before Xmas. Anyone who thinks that this is a relaxing time, is a definite nut case. to me it's one of the more stressful times of the year. Certainly it's a nice time, festive and all that. But there is just absolutely no break from the unrelenting march of buy-buy, do-do, until after New Year's. A part of me just wants to run away to the mountains somewhere and hide out 'till it's over. Wishful thinking, right?

I guess the fact that we're all getting a great holiday present in one of the better ice years than I've seen in quite a while should be present enough. Still, there was that new Cloudveil jacket, Nomic leashless ice tools and Isis shirt that I've been eyeing... Honey, are you listening? I guess I'm just a gear-slut at heart. Saint Nick was spotted the other day making a test run over the Whites and some of his magic must have rubbed off. Pretty much everything has come in and has continued to build apace. Even the Hanging Garden has filled in with ice forming in unique places. Lake Willoughby hasn't missed out either, with new drips all over the place. All the regulars are making frantic pilgrimages north, grabbing new lines or ascents of old ones that are rarely in as fat a shape. In as little as 3 words:

It's All Good



I'm getting texts, emails, PM's, even psychic telepathy queries. all asking the same thing... Is there going to be ice tomorrow, Sunday, Monday, in 2 weeks. I'm telling everyone the same thing - I have absolutely no idea. It rained most of the day today, Friday. There is a big rain predicted for Saturday night. Even if it gets colder on Sunday, it's not going to be really cold! Therefore it's a total & complete crap shoot!

Is the season over, probably not completely. There will still be reasonable ice in the upper elevations for weeks. Most likely Standard and Dracula will hold on a bit longer. But Dropline fell down today and I wouldn't go anywhere near the Frankenstein Amphitheater. Honestly, I would be very very cautious climbing anything this weekend.
Huntington Ravine
good
Repentance
OUT
Standard Route
possible
Dracula
possible

Speaking of the Lake & new routes, check out the NEClimbs Photo Gallery for a couple of great shots of Will Mayo on Super Nova. Now THAT's a real accomplishment. What an amazing route by an amazing climber. I am really impressed. And speaking of the Photo Gallery, don't forget that you can post your own shots up there for all to admire. Any registered Forum member can post images that are no more than 150k each.

Not much else to say other than:

1) it's a great ice season, so get out there & take advantage of it

and

2) I wish you all a very enjoyable and happy holiday season


Up on one of the Mount Washington Valley's finest crags and want to know what that climb you're looking at is? Or maybe you're on your way up from Boston and want to check out the Ice Report for your upcoming weekend plans. Or more likely, you're at work just want to daydream about your next adventure. Well if you have a smart phone handy, you can get to NEClimbs from anywhere you have cell service. While it doesn't offer every single feature of the site and it's not an "app", in mobile form, it does do a whole lot and is very useful. Here is the live link to the mobile version of NEClimbs:

http://www.neclimbs.com/mobile

Check it out and if you have issues on your specific phone, please feel free to let me know.


Join us and LIKE us on Facebook. I'll try and post some interesting pix every Thursday and the latest Ice Report in the season, tho certainly not the whole Report. Here's where you can check it out:

http://www.facebook.com/NEClimbs/



Have fun and climb safe,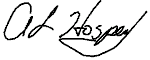 Al Hospers
The White Mountain Report
North Conway, New Hampshire
---
From Everest Base Camp, you can walk four hours and you're lounging on grass, drinking beer with trekkers. K2 stands absolutely on its own. The approach is hard. The base camp feels like the moon. The mountain itself looks utterly impregnable, and there's no easy way up the thing. And all this hits you between the eyes when you see it for the first time. It's like that famous Munch painting. You know the one—The Scream? Except, of course, you're the one doing the screaming.
Jim Curran