Like reading the White Mountain Report every week? Why not get it delivered to your e-mailbox every Thursday? All you have to do is subscribe. It's fast, painless, and best of all it doesn't cost you a dime!
CLICK HERE...

February 9, 2006

Hi Folks,

Well at this rate I don't think that I'll EVER get rid of these "love handles", especially right after we come back from a mini-vacations to the big city. Camping or climbing trips are different. There is usually enough hiking about during the days to offset the mac & cheese, hot dogs and hamburgers for dinners. That said, I don't think that any amount of walking around Boston is going to work off a large order of St. Louis ribs at Redbones and creme boulet at the Top Of The Hub!

I did find a couple of ways to keep from getting completely sloppy on our trip to the city:

1) Walk everywhere you can. Don't take cabs or the T unless absolutely necessary. We walked from the Aquarium to Chinatown for dinner and then back to our hotel which was about a block from the Prudential tower. It was definitely a couple of miles. Just ask the kiddo!

2) If you do ride the T, maybe you are short on time or are traveling with a 6 year old, climb all the stairs while everyone else takes the escalator. The ones coming up from the train stop in Porter Square will almost put you into an aerobic state. Try taking them 2 at a time if you really feel good. But try not to be passed by the cute secretaries in suits and running shoes who blow past you without evening breathing hard!

3) Only one Creme Boulet allowed per vacation!

In spite of having lived in Boston for 13 years, New York City for 5 and Miami for 5, I have finally come to accept that I have become provincial. I suppose living here in the North country for the past 9 years will do it to a person. It kind of blew me away to see what seemed like practically everyone walking around with either a cell phone attached to their ear or iPod style earphones dangling. I guess it's a good way just to tune out the city, if you live there.

Here's a couple of Boston recommendations from this country boy. If you live down in that neck of the woods you may already know about some of these.

1) The Mid Town Hotel - $99/night early week. Clean large rooms, nice people, free parking and a super location directly across from the Christian Science center and 1 block from the Green Line T stop.

2) Hong Kong Eatery on Harrison in Chinatown - the best mustard greens and tastiest fried and salted calamari I've had since the little Chow Chow around the corner closed down a few years ago. All at a pretty reasonable price.

3) The Top Of The Hub restaurant in the Prudential Tower for drinks and/or dessert. Their creme boulet is the best I've ever had. Beware tho, our 2 wines, kiddo's milk & 2 desserts cost more than our whole dinner in Chinatown!

4) The Star Wars exhibit at the Museum of Science is totally cool for kids & kid-like adults like us.

5) The Aliens Of The Deep 3-D movie at the I-Max at the Aquarium. Wow, that Cameron guy really looks like he is having fun 1,000 feet down in a submersible. And he paid for the whole thing out of his own, almost bottomless, pocket.

As my beautiful and very smart wife says, there are times when you just have to take the time out, spend the moo-la and get away. A short trip to the big city with the family during an early February thaw is well worth it, but maybe next year we'll manage Disney World! One thing is for sure... It felt a whole lot better to get back and see the cold temps and ice reforming all over the place. What a relief.



I know, I know there are some folks who will say that this or that climb is still IN, but believe me there really is no safe ice in the lower elevation now, so the rating has been dropped to a 1. This indicates that the only ice is in the higher terrain now. And in fact, other than climbs that have some significant part of them in the shade, like Pinnacle, everything else should be considered suspect. That said the skiing is supposedly amazing right now so grab it while you can. Starting next week we will move fully into rock season and will switch to BugCON ratings.
Huntington Ravine
many options... beware avalanches
Repentance
OUT
Standard Route
OUT
Dracula
OUT




Up on one of the Mount Washington Valley's finest crags and want to know what that climb you're looking at is? Or maybe you're on your way up from Boston and want to check out the Ice Report for your upcoming weekend plans. Or more likely, you're at work just want to daydream about your next adventure. Well if you have a smart phone handy, you can get to NEClimbs from anywhere you have cell service. While it doesn't offer every single feature of the site and it's not an "app", in mobile form, it does do a whole lot and is very useful. Here is the live link to the mobile version of NEClimbs:

http://www.neclimbs.com/mobile

Check it out and if you have issues on your specific phone, please feel free to let me know.


Join us and LIKE us on Facebook. I'll try and post some interesting pix every Thursday and the latest Ice Report in the season, tho certainly not the whole Report. Here's where you can check it out:

http://www.facebook.com/NEClimbs/



Have fun and climb safe,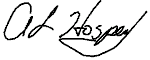 Al Hospers
The White Mountain Report
North Conway, New Hampshire
---
And what joy, think ye, did they feel after the exceeding long and troublous ascent? - after scrambling, slipping, pulling, pushing, lifting, gasping, looking, hoping, despairing, climbing, holding on, falling off, trying, puffing, loosing, gathering, talking, stepping, grumbling, anathemising, scraping, hacking, bumping, jogging, overturning, hunting, straddling, - for know you that by these methods alone are the most divine mysteries of the Quest reached.
Norman Collie, 1894, from the Scottish Mountainering Journal