Like reading the White Mountain Report every week? Why not get it delivered to your e-mailbox every Thursday? All you have to do is subscribe. It's fast, painless, and best of all it doesn't cost you a dime!
CLICK HERE...

May 25, 2006

Hi Folks,

In a way I've become somewhat inured to hearing about climbing accidents. Over the past 6 years I've been the local reporter for the Accidents In North American Mountaineering book and thus hear about most all of the climbing-related accidents that take place around here. I don't like it, but I expect it. It's far more disturbing when I hear about things that happen to people around my home cliff that aren't accidents. The death of a young man on Cathedral last Friday was one of those.

As you may have heard, sometime last Thursday night or Friday morning a 21 year old man from nearby Fryeburg jumped off the top of Cathedral Ledge and of course was killed. A team from the Mountain Rescue Service did a great job recovering the body from a slab area that is located in the open area quite a ways below the base of the Saigon's. It was thought that he jumped from the top of the Prow.

Of course this is not the first time someone has chosen to commit suicide by jumping off Cathedral Ledge. Another similar episode took place a few years ago and there were actually climbers right there when the person jumped. Hard for me to imagine how that affected their psyche's! Just before I moved here a principal from a high school on Portsmouth did the same in '96. 2 local climbers found him the next morning. Other fatal non-climbing accidents have taken place over the years. I suppose that this kind of thing will always take place and is likely unpreventable. It is just very sad when it takes place in what is effectively my back yard.


You certainly should always expect that the weather up here in May (and actually any time for that matter) can be, shall we say, problematic. Our Crank The Kanc bike timetrial is held on the 3rd Saturday of the month and it's snowed on the race, so it's not all that unusual. Therefore it shouldn't have surprised me that we got a round of snow in the higher elevations this week. I had to go over to Campton on Monday, so I drove across the Kanc that morning. It was a bit rainy and raw, but really not so unusual. The weather in Campton was blustery and cloudy, but there were plenty of patches of blue sky, enough so a hour long mountain bike ride following my meeting was just fine. So on the way back across the Kanc I was a bit surprised that it was quite cold and there was a fresh coating of snow across all the higher ridgelines. Descending into the Valley however there was nothing but blue skies, but driving down West Side Road I could see an obviously fresh dump of the white stuff on the summit of Mount Washington! I checked the Observatory report when I got home. Apparently foot had come down recently, and they had gotten another 3+ inches that day. Not totally unusual, but with all the talk of Global Warming it still was pretty surprising.



It's been a wonderful ice season, but Spring is officially here folks. Thus the sun is strong so it's warm during the day, but it's cold at night. And of course that means that climbs in the full sun are crap, but anything in the shade can still be good and maybe even building a bit. Sure, Standard Route is still massive, but the ice isn't all that good IMO. I was up there today and thought the ice above the cave was punky! Climbs in the reflector oven that is the Amphitheater are a mess now and honestly in my mind it's not a smart place to be. We're entering a time when the best climbing will be up high in the Ravine. And of course the longer days make it a great time to be up there. From here on out I'm only going to be posting pictures of things I think are in climbable shape, and that's a dwindling supply.
Huntington Ravine
IN mostly
Repentance
OUT
Standard Route
climbable, but getting punky
Dracula
IN - bring your snorkle


He made it he made it he made it! Jimmy reached the summit of Everest on Wednesday, 24th. The most recent information I have is that he is now safely at Camp 2 and resting. He should be at Base Camp tomorrow. The final hurdle now is getting safely through the Icefall one last time. With any luck he will back home in New Hampshire sometime during the first week in June.

According to the regional news Jim is the first New Hampshire NATIVE to summit Everest and the third New Hampshire RESIDENT. What a magnificent accomplishment. I'm sure that everyone will join with me in congratulating Jim and looking forward to his safe return home.

Here is the official announcement:

Official Summit Notice:
Everest Base Camp Tuesday, 24 May 2006

Ministry Of Culture, Tourism & Civil Aviation
Tourism Industry Division
Mountaineering Section
Brikuti Mandap
Kathmandu, Nepal

Please to be informed that the following team members of 2006 IMG EVEREST EXPEDITION has successfully reached the summit of Mt. Everest on 24 May 2006:

1. Mr. Daniel George Griffith (Canada)
2. Mr. James L Gagne (USA)



Up on one of the Mount Washington Valley's finest crags and want to know what that climb you're looking at is? Or maybe you're on your way up from Boston and want to check out the Ice Report for your upcoming weekend plans. Or more likely, you're at work just want to daydream about your next adventure. Well if you have a smart phone handy, you can get to NEClimbs from anywhere you have cell service. While it doesn't offer every single feature of the site and it's not an "app", in mobile form, it does do a whole lot and is very useful. Here is the live link to the mobile version of NEClimbs:

http://www.neclimbs.com/mobile

Check it out and if you have issues on your specific phone, please feel free to let me know.


Join us and LIKE us on Facebook. I'll try and post some interesting pix every Thursday and the latest Ice Report in the season, tho certainly not the whole Report. Here's where you can check it out:

http://www.facebook.com/NEClimbs/



Have fun and climb safe,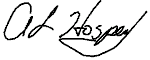 Al Hospers
The White Mountain Report
North Conway, New Hampshire
---
As far as I'm concerned, if someone eliminates the mental part of climbing, then we might as well all go play miniature golf.
Greg Opland