Like reading the White Mountain Report every week? Why not get it delivered to your e-mailbox every Thursday? All you have to do is subscribe. It's fast, painless, and best of all it doesn't cost you a dime!
CLICK HERE...

June 8, 2006

Hi Folks,

"There are old climbers, and there are bold climbers, but there are no old bold climbers." The risks are always there. You know it, I know it, my wife and dad both know it. Heck, everyone knows it. You climb long enough and something may happen. You climb hard alpine routes for a long time and the odds increase. There is this attrition thing that goes on. I don't know if it's a log or linear progression, it would be interesting to find out, but it doesn't really matter. It happens, and it's happened again...

Last Thursday, June 1, the National Park Service announced that they were searching for 2, then unnamed, climbers who were overdue on their attempt of the Infinite Spur route on Mt. Foraker in the Denali National Park. They stated -

"The Infinite Spur is a technical rock and snow route through steep terrain on the southern face of Mt. Foraker. The overdue climbers are currently the only two people registered on the 17,400-foot peak at this time. Out of the 26 individuals that have already returned from attempts on Mt. Foraker this season, there have been no recorded summits."

By this time they were well overdue as they had started climbing on May 14th.

"(Karen) McNeill, age 37 of Canmore, Alberta, Canada and (Sue) Nott, age 36 of Vail, Colorado left the base camp at the 7,200' elevation on Mt. McKinley on May 12 and began their climb of the Infinite Spur on May 14. Both are highly skilled technical climbers, with years of experience in the Alaska Range."

On the 2nd, Friday, searchers announced that a backpack and some gear was spotted near the base of the route next to fresh avalanche debris. By the 4th additional items including a jacket, stuff sack, glove and other items were found in the vicinity of the pack. Tracks were spotted in upper sections of the route around 15,000 feet on the 3rd and additional tracks spotted at 16,400' on the 6th.

"The verification of new track sightings at the 16,400-foot elevation on Mt. Foraker was confirmed Monday evening when search personnel were able to closely analyze digital photographs that were taken from the NPS-contracted high-altitude Lama during yesterday's search operations."

"This new discovery has shifted today's search efforts for Karen McNeill and Sue Nott to focus on the area just below the south summit of Foraker. Two Chinook helicopters from Company B, 1st Battalion, 52nd Aviation Regiment based at Fort Wainwright are expected in Talkeetna by late morning, and will be utilized for today's search effort. An Aerostar helicopter from ERA Helicopter Division is already on site and will be used initially to remove the team of observers from a camp near the base of Mt. Foraker. "

An additional release later on the 6th stated that flying conditions were not good and that the planned ariel search had been called off at that time. As of Wednesday the search is still going on although no new information is available. Here is the link to the Denali Park Press Release page:

Denali Press Release

Nott & McNeill are among the best American alpinists and very strong individuals. Although it doesn't look good, we will all keep our fingers & toes crossed & hope for the best.



Potentially big snow on the way, good ice almost everywhere, Ice Fest in a couple of weeks...what's not to like folks? Get out there and go climbing!
Huntington Ravine
options...
Repentance
rebuilding
Standard Route
good
Dracula
good


Two days of rock climbing, instructional clinics, a dinner, gear auction and an amazing slide show for women climbers! Clinics are open to women of all ages and abilities. There will be demo equipment for event participants to use and a raffle at Saturday evening's dinner to benefit local programs. Held in cooperation with IMCS and EMS Climbing School. Check both sites for details.

International Mountain Climbing School
EMS Climbing School


There is a new thread on NEClimbs now regarding dogs at the cliff. Having a dog myself, I found it quite interesting. One of the best postings I read was the following:

1) ...as hard as it seems for dog owners and dog lovers to accept, a lot of people are freaked out by dogs.

2) ...these dogs are often not in direct control by their owners who may be somewhere up on the cliff.

3) ...the rights of dogs are always trumped by the needs of humans.

4) ...dog owners are the worst assessors of whether they own a problem dog.

While I think that Riley, my dog,is the "perfect" crag dog, not everyone might feel the same. If you are a dog owner it's well worth considering.



Saturday, June 17th, 2006, 5:00p
Nancy Savickas' Alpine Refuge
17 Bridge Street, Albany, NH
(617) 285_0517 (cell)
(Rain or shine)

Slide Show- You do it! Bring some of your best slides

We always have fun no matter how many show up!

-o0| Snacks, salad, soda, |0o-
BYOB and something for the grille

For details and directions see: www.atkinsopht.com/mtn/aacnesct.htm

Bill Atkinson, chair
watkinson@compuserve.com

Nancy Savickas, vice chair
nj_savickas_28@hotmail.com


This coming fall, the Harvard Mountaineering Club will be publishing the 26th issue of their journal, Harvard Mountaineering. At the moment they are trying to get the word out into the climbing community for potential submissions.

They publish articles, artwork, photography and trip reports pertaining to rock and ice climbing and mountaineering around the world. The club has published Harvard Mountaineering on and of since 1924, featuring articles by such luminaries as David Roberts and the photographs of Bradford Washburn (both former HMC presidents). After a 10 year hiatus, they published number 25 in 2004, and plan on continuing publication on a biannual schedule.

If you have unpublished articles and photography which would be perfect for the journal contact check out their website and contact them:

http://www.harvardmountaineering.org.


Up on one of the Mount Washington Valley's finest crags and want to know what that climb you're looking at is? Or maybe you're on your way up from Boston and want to check out the Ice Report for your upcoming weekend plans. Or more likely, you're at work just want to daydream about your next adventure. Well if you have a smart phone handy, you can get to NEClimbs from anywhere you have cell service. While it doesn't offer every single feature of the site and it's not an "app", in mobile form, it does do a whole lot and is very useful. Here is the live link to the mobile version of NEClimbs:

http://www.neclimbs.com/mobile

Check it out and if you have issues on your specific phone, please feel free to let me know.


Join us and LIKE us on Facebook. I'll try and post some interesting pix every Thursday and the latest Ice Report in the season, tho certainly not the whole Report. Here's where you can check it out:

http://www.facebook.com/NEClimbs/



Have fun and climb safe,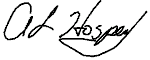 Al Hospers
The White Mountain Report
North Conway, New Hampshire
---
If you got the f****n' spirit you rock, if you don't.....you're a sport climber
Leonard Coyne