Like reading the White Mountain Report every week? Why not get it delivered to your e-mailbox every Thursday? All you have to do is subscribe. It's fast, painless, and best of all it doesn't cost you a dime!
CLICK HERE...

June 15, 2006

Hi Folks,

Various folks I know have taken to referring to the Valley as our friendly local Rain Forest, and that's not all that far off the mark. It's been hard to believe just how much rain we've had this Spring. We are currently tied or very close to breaking all the area records for precipitation at this time of year.

Not only has it been hard to get out to climb on any regular basis, but it's been hard to do anything outdoors. Hiking has been a wet business and even mountain biking has been a real problem with the super-saturated ground. Many have simply given up and either stayed inside, or accepting the fact that if you go out you are going to get soaked!

Several people have asked why I've kept the Bug Report to a stable 3 for the entire Spring. The fact is that the state-o-the-bugs has been going up and down so frequently that it's been hard to settle on one number, so I've just given up. One time I go out there are no bugs at all, the next time there are swarms of mosquitoes, another time I get eaten alive by black flies and then on random nights we leave the slider in the bedroom open with the screen door closed and the no-see-ems wake us up at 3AM screaming. I was riding up Thorn Hill in Jackson yesterday and little gnats were chewing on my ears the whole way up, then they disappeared just as I made it to the top. Go figure... I just think that if I say it's a 3, you all will bring the bug dope & be prepared. Hey, I just put the stuff on so I'm set no matter what happens. There is nothing worse than simultaneously slapping at biting bugs when you're trying to nail the crux move on Children's Crusade!


Well it looks as if Sue Nott and Karen McNeill are gone. They were last seen on May 14th and have been missing on Mt. Foraker for 21 days. Local climber Will Mayo and Max Turgeon were retreating from a new route they attempted to the right of the Spur, and met the girls at the base of the Infinite on May 14 at about 8 AM. Apparently Sue and Karen expressed hope that they would be in basecamp 10 days from this day. Later, Max and Will noted repeatedly that the girls' packs appeared to be enormous. This allowed for some hope when they did not return after 10-12 days.

The following excerpts from the National Park Service press release issued on June 11th pretty much sums things up:

1) After a thorough analysis of the situation and in light of the predicted weather, search managers today have determined that a continued focused search effort will not provide any different results from what has been obtained to date and have decided to suspend active search operations.

2) It is believed that even if the two climbers had all of the fuel containers with them, assuming none were in the backpack that was discovered at the base of the avalanche chute, it would only have lasted 18 days under the best of conditions... In the best case scenario, Nott and McNeill have had no water for ten days.

From June 1 - 12th the National Park Service conducted 27 hours of low-level aerial searching within five miles of Mount Foraker. The climbers were never seen on the Infinite Spur route nor was any activity detected near the summit or on any of the routes leading off the mountain, said Kris Fister, a spokeswoman for the Denali National Park and Preserve.

A celebration for Nott is on Sunday June 18th at 1 p.m. in the Gerald R. Ford Amphitheater in Vail. Karenís memorial is at 2:00 p.m. on Tuesday, June 20th, at the Canmore Seniors Centre located at 600 9th Street in Canmore, Alberta.

RIP



A new guidebook to rock climbing in the Adirondacks is in preparation, due for publication in 2007. This comprehensive guide to crags in the largest park in the US will feature more than 20 new climbing areas and all the new routes of the last decade on better-known cliffs -- plus updates and corrections. Anyone with information to contribute can contact the authors at jim@summsoft.com. More information is available here

Adirondack Rock


Heading up for what will hopefully be a warm and, finally, dry weekend? Looking for something fun to do in the evening and a great place to grab dinner? Head over to the Red Parka Pub in Glen, at the intersection of 16 and 302. Great food, best ribs in the area, and most excellent music from my band Sounds Clever. If you make it down be sure to say hi. I'm the old-guy bass player that's most likely jumping around on the stage and grinning form ear to ear. For more info -

Sounds Clever
Red Parka Pub

BTW Sounds Clever is available for weddings and private parties.


Up on one of the Mount Washington Valley's finest crags and want to know what that climb you're looking at is? Or maybe you're on your way up from Boston and want to check out the Ice Report for your upcoming weekend plans. Or more likely, you're at work just want to daydream about your next adventure. Well if you have a smart phone handy, you can get to NEClimbs from anywhere you have cell service. While it doesn't offer every single feature of the site and it's not an "app", in mobile form, it does do a whole lot and is very useful. Here is the live link to the mobile version of NEClimbs:

http://www.neclimbs.com/mobile

Check it out and if you have issues on your specific phone, please feel free to let me know.


Join us and LIKE us on Facebook. I'll try and post some interesting pix every Thursday and the latest Ice Report in the season, tho certainly not the whole Report. Here's where you can check it out:

http://www.facebook.com/NEClimbs/



Have fun and climb safe,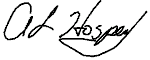 Al Hospers
The White Mountain Report
North Conway, New Hampshire
---
If we need rope ladders to ascend a peak, then we've climbed our ladders, not the mountain itself.
Tod Skinner