Like reading the White Mountain Report every week? Why not get it delivered to your e-mailbox every Thursday? All you have to do is subscribe. It's fast, painless, and best of all it doesn't cost you a dime!
CLICK HERE...

July 6, 2006

Hi Folks,

So finally, here we go folks. From a virtual famine, we go directly into feast. Following a June that set record rainfall, we're settling into a July that has had pretty much one beautiful day after another. That is with the slight exception of the occasional afternoon summer thunderstorm that blows through for hardly 30 minutes. In fact, unlike most 4th of July weekends, we had a mostly dry one this year. Go figure...

As you can well imagine the White Mountains, and the Conway's in particular, are tourist and weather driven. Just like the lack of snow last winter had an impact on our economy, the rain has done the same. The "weather effect" has hammered on us all. From what I see motels, restaurants, retail stores, canoe and kayak services, climbing shops, the guides and pretty much anything having anything to do with the outdoors have all taken a hit this summer. On top of that, this week the area road construction has finally marched its way into downtown North Conway and reached a frenzy. With virtually no on-street parking in and half the road blocked off, many local merchants have begun foaming at the mouth. Just South of downtown the road is completely torn up and it's going to get worse! The only plus is that the State of NH has "promised" that all the work will be complete by the time Winter arrives, and it will all be a good thing once it's done. Here's hoping...

Over the past 2 months, during this virtual monsoon season, I've been playing a lot of music and thus getting out in the clubs and area restaurants a lot. I've also done new web sites and site updates for a local canoe rental service and 2 local motels. Through that process I've been chatting with the owners about how business is, how it has been and their hopes for the future. This has obviously brought me more in touch with the local economy than I had been in the past. Up until this year most of my software business has been for clients outside of New England altogether. It almost didn't matter to me what was going on in this area. Now with about 50% of my work regionally, and my wife working in a local retail store, I am well aware of what's happening around me.

Although the weather has negatively impacted some aspects of the local economy, others it would seem has not. For one thing I have not seen any change downward in the amount of housing or new business construction going on in the area. In fact there are a constant barrage of ads in the local papers for contractors looking for carpenters and laborers. Those guys are cranking. You can't drive down a road without seeing the obvious signs of new construction. I have been roaming quite far afield on my bike lately and even in those far-flung and quiet places the new home construction and renovation businesses are apparently flourishing. Just try to find a contractor or carpenter to do something on your house these days. You are lucky if they will even return your phone call. Plumbers, fuhged-a-boud-it! I must say it is somewhat surprising to see this continuing with the economy's apparent downturn. A neighbor is a well known local real estate broker and has said that "things are flat." Well that hasn't slowed construction and I still see a lot of houses with signs up and down.

The weather has not impacted several new big-box stores' plans to open in the area, nor construction of 2 new shopping areas and a large new major-chain hotel. If you think that there are a lot of help-wanted ads in the paper now, just wait until those open up. If you don't have a job, pretty soon it will be because you don't want to work!

All this said, the weather is finally cooperating, the cliff is actually drying out and my tomato plants are looking as if they just might produce this year. Hey, and with a little more dry weather the Barber Wall might even stop seeping. Wouldn't that be cool? Now if the mosquitoes & blackflys would just take it down a notch...

Oh yeah, one other thing... There won't be a new Report for the next 2 weeks as I will be out of town, out of the country even, on vacation. I'm heading for the Pyrenees to ride my bike in all those amazing mountain passes you see in the Tour de France. Should be the trip of a lifetime. I am also taking my shoes and harness just in case there is a day that I can hook up with a guide for a relaxing day off of the bike.

I hope you all have a great July...



Here we go folks. The Ice report is on line for the 2014/2015 season. I'm starting to see some good pix of stuff on the Mountain, the Dike has been done this week and it's starting to get cold even here in the Valley. With another week of consistently cold temps things should start to form quickly. Stay tuned...
Huntington Ravine
There is ice in them there hills...
Repentance
OUT
Standard Route
OUT
Dracula
OUT


Connecticut "Down Under"
Saturday, August 5, 2006, 5:00p onward
Beyond the black stump at
Chad Hussey's Outback Station
335 Old Mountain Rd., Farmington, CT
(860) 677-5937

Slide Shows/Multimedia presentations on the lawn

Cliff areas: Pinnacle Rock Ridge and Ragged Mountain
Meet at 8:30a, Sat. in Plainville
For more details and directions:
Directions

Climbers climb as individuals and of their own volition;
The AAC provides no climbing partners, leaders, guides, instruction, or equipment.

-o0| Snacks, soda, condiments provided |0o-
BYOB and something for the grille
Old timers, families, & kids welcome
River tubing, mountain biking too!
Limited tent space on lawn

Directions to 335 Old Mountain Road
From I-84 East/West:
EXIT 39 (Route 4 Farmington); go straight through light at ramp end
Then right onto MOUNTAIN SPRING ROAD
Straight across TALCOTT NOTCH ROAD at STOP to a second STOP
Left onto OLD MOUNTAIN ROAD *; downhill curve; guard rail on left
At stone towers on left (at 25mph sign) take right-hand driveway fork
Go to end of drive; you have arrived at 335!

From Farmington Avenue:
Turn onto OLD MOUNTAIN ROAD *
After the stop sign at MOUNTAIN SPRING ROAD continue as above.

* Old Mountain Rd. is "officially" closed for construction but is passable- persevere!


The posted closing at the Main Cliff at Rumney has been removed. Too bad that there were no chicks at either Cathedral or Rumney this year. We will all hope for better results in 2007. Thanks to all for cooperating with the ban.


Up on one of the Mount Washington Valley's finest crags and want to know what that climb you're looking at is? Or maybe you're on your way up from Boston and want to check out the Ice Report for your upcoming weekend plans. Or more likely, you're at work just want to daydream about your next adventure. Well if you have a smart phone handy, you can get to NEClimbs from anywhere you have cell service. While it doesn't offer every single feature of the site and it's not an "app", in mobile form, it does do a whole lot and is very useful. Here is the live link to the mobile version of NEClimbs:

http://www.neclimbs.com/mobile

Check it out and if you have issues on your specific phone, please feel free to let me know.


Join us and LIKE us on Facebook. I'll try and post some interesting pix every Thursday and the latest Ice Report in the season, tho certainly not the whole Report. Here's where you can check it out:

http://www.facebook.com/NEClimbs/



Have fun and climb safe,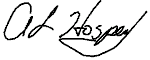 Al Hospers
The White Mountain Report
North Conway, New Hampshire
---
if your going to solo, fall early
Jim Donini