Like reading the White Mountain Report every week? Why not get it delivered to your e-mailbox every Thursday? All you have to do is subscribe. It's fast, painless, and best of all it doesn't cost you a dime!
CLICK HERE...

September 1, 2006

Hi Folks,

It used to be that I would occasionally see A-10 fighters (a plane so ugly it is known as a Warthog) out training in the National Forest. But ever since the War started they have been conspicuously absent. Interestingly enough, recently that seems to have changed of late. I gotta figure that either the National Guard has figured out a way to free up some dollars for the av-gas to do training, or some of our NG boys are safely back from Iraq. Let's hope it's the latter.

Last week I was working in my office, which faces Cathedral Ledge, when I heard a huge boom and roaring sound. I jumped up and went outside to see what was going on and I heard what sounded like a jet engine noise fading away behind the Moats. The woman across the street said that she had seen a twin engine fighter go by at pretty low level when the noise happened. Wednesday afternoon I was riding my bike down the Kanc near Bear Notch Road when I heard the sound of one or more jets very close to the ground to the East. Over the next 15 minutes I was treated to watching these guys (and possibly women of course) crisscrossing the area at about 300 feet, chasing each other back and forth. It was a very cool sight. Several cars even pulled over to the side of the road to watch the action.

Prior to the war I used to see A-10's coming down Crawford Notch in slow and low mode. One time I was soloing the top of Standard route when a pair came by so close I felt as if I could reach out & touch them. Just as I topped out they came by again and one pilot was heeled over and looking directly at me as I looked back at him. It was very cool.

Maybe it's just me, and my old military background, but it makes me feel good to see these guys out there doing what they do. Like climbing, you don't get better at this stuff unless you do it regularly. and I can well imagine that flying one of those beasts is something that takes a lot of practice. The same goes for the folks flying the big choppers that help with the mountain rescues. They too have been conspicuously absent from the skies, and unfortunately from the rescues in the mountains over the past several years. As someone who was dropped from one of those things onto the top of Mt. Lafayette several years ago, I can attest to its usefulness and to the importance of a well trained flight crew. I don't know what the deal is and why they are back in the skies of New Hampshire, but I like it. Let's hope we see the big choppers back out there soon too.



The ice is in great shape right now, with good climbing almost everywhere you look. A few areas like the Fang wall aren't as good as they were a couple of weeks ago, but overall we're in great shape. Get out there and enjoy yourselves…
Huntington Ravine
many options...
Repentance
upper good, lower not so much
Standard Route
good
Dracula
good


World renowned climber, author and photographer Ed Webster will make a rare appearance at International Mountain Equipment here in North Conway this Saturday. His presentation entitled "Everest and More" will also include a book signing.

Ed is the author of the ever popular "Rock Climbs In The White Mountains of New Hampshire" guidebook that so many of us use. He also wrote "Snow In The Kingdom, My Storm Years On Everest", the story of his attempt on Mt. Everest. I've seen his shows and Ed is a great storyteller. I'm sure it will be an excellent presentation.

Where: International Mountain Equipment in North Conway When: 7 PM, Saturday, September 2, 2006 Cost: $5 or FREE if you bring or buy a book

Call IME at 603-356-7013 for directions or more information.


There has been an interesting discussion on the NEClimbs forum regarding health insurance & climbers. Some of it was fueled by the mistaken assumption that well known climber John Bachar, who was recently injured in an automobile accident, had no medical insurance. Apparently that is not the case, thank goodness. That said there is a poll on the forum questioning how many of us in the climbing community actually have our own health insurance coverage, either through their work, significant other, or paid for out of pocket. It would be helpful if you would drop by & vote in the poll, if for nothing else than to just get a sense of how many of us are protected.

This has nothing to do with the highly charged and ongoing political debate in our society over the costs of healthcare. I was just curious how many of us in the climbing community are covered in one way or another. BTW this is an anonymous poll, though you do have to be a registered member of the Forum to participate.


Thanks to all of you who participate in our online Forum. I think that in general it is a vibrant and involved community. While it is generally well focused on climbing, occasionally there are some problems. One recent problem has been with Spam. While I was away this summer the forum started getting overrun with Spammers. This is not all that uncommon online these days, but it is very annoying. There was nothing I could do at the time except ask my wife, Alyssa, to delete the offending postings, which she did as soon as she could. Once I returned I looked into several ways of addressing the problem. While I had already restricted people from posting unless they registered, that didn't keep automated Spambots from registering and then immediately posting in one action. I have now changed the Forum signup so that following registration you must activate your account before you can post. Basically you register, you get an email and then you click on it to activate the account. It's a little more hassle, but it quickly had an impact on the Spam. Of course this means that you have to provide a valid email address to the registration form so you can get the activation email.

I doubt it is perfect, but I can tell it's working because I see numerous new accounts appear, that never get activated. When I look at the account as an Administrator I can see that a majority are from IP addresses in Russia and other Eastern Block countries. Of course I remove them as soon as I see them. So, if you want to sign up for the Forum, remember that you will need to activate your account to post. Sorry 'bout that, but it's life in the 21st Century.


Submit your climbing photos to NEClimbs and be eligible to win a pair of Mammut climbing shoes. Each month our esteemed panel of judges will select the three best climbing pictures; rock, ice, or alpine. These winners will win a Mammut coffee mug and a giant Mammut sticker and be eligible for our grand prize - a pair of Mammut climbing shoes of your choice! Special consideration may be made by our judges for pictures of sick moves, crazy costumes (no nudity, please!) and photos capturing the spirit of climbing! Good luck!

• Contest starts the first of the month and ends on the last day. The first contest starts on September 1 and ends on September 30.

• No purchase is necessary to win nor is there any cost to enter.

• Contest is open to US residents only and contestants must have a shipping address in the United States.

• Submitted pictures will be posted in a special gallery on NEClimbs.

• The winning selections will be posted on-line after the close of the judging period. Winners will also be notified via e-mail.

• By submitting an entry, the Contestant is warranting that the Contestant owns the photograph and that it is original, non-professional, neither previously published nor having won any other award whatsoever.

• By submitting the entry, Contestant is granting to NEClimbs and Mammut the right to use the photograph on NEClimbs.com in conjunction with the contest for an unlimited time.

• NEClimbs reserves the right at its sole discretion to reject and disqualify any nude photograph or those photographs which are deemed in its sole discretion to be obscene, profane, offensive, lewd, pornographic or otherwise inappropriate.

• By submitting the entry, Contestant agrees and hereby releases NEClimbs, Mammut Sports Group, Inc and its parent companies, affiliates, subsidiaries, employees, agents, officers and directors from any and all liability or responsibility arising in connection with Contestant's participation in the contest or as to any prize(s) which may be awarded.

• This contest is sponsored and by: NEClimbs and Mammut Sports Group, Inc.

• Any Contestant who does not agree with the above terms and conditions should not enter this contest.

How to submit your picture & the format -

1) send each image SEPARATELY via email to photocontest@neclimbs.com

2) pictures must be in the standard jpeg (jpg) format

3) We would prefer that pictures are no wider than 800 pixels. Images wider than this will be resized accordingly. If you know how to do this yourself, please do so.

4) If you want a special watermark on your image it would be best if you added it yourself.

NOTE: while nothing in the rules prohibits submitting more than one picture each month, the judges will not appreciate receiving massive numbers of images. Word to the wise...


Up on one of the Mount Washington Valley's finest crags and want to know what that climb you're looking at is? Or maybe you're on your way up from Boston and want to check out the Ice Report for your upcoming weekend plans. Or more likely, you're at work just want to daydream about your next adventure. Well if you have a smart phone handy, you can get to NEClimbs from anywhere you have cell service. While it doesn't offer every single feature of the site and it's not an "app", in mobile form, it does do a whole lot and is very useful. Here is the live link to the mobile version of NEClimbs:

http://www.neclimbs.com/mobile

Check it out and if you have issues on your specific phone, please feel free to let me know.


Join us and LIKE us on Facebook. I'll try and post some interesting pix every Thursday and the latest Ice Report in the season, tho certainly not the whole Report. Here's where you can check it out:

http://www.facebook.com/NEClimbs/



Have fun and climb safe,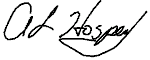 Al Hospers
The White Mountain Report
North Conway, New Hampshire
---
There was no alternative
Chris Jones, North Twin, North Face