Like reading the White Mountain Report every week? Why not get it delivered to your e-mailbox every Thursday? All you have to do is subscribe. It's fast, painless, and best of all it doesn't cost you a dime!
CLICK HERE...

September 21, 2006

Hi Folks,

When I lived in Boston I had a house in Chestnut Hill, just across Route 9 from Hammond Pond. Working from my home office I was blessed with being able to run over to the Alcove or the Main Wall at lunch, pull on that great pudding stone for an hour and then blast back home for the rest of the day's software coding. It was a great thing for my mental health, and for my climbing too. I have the same opportunity now living up here in North Conway. I can jump on my bike, blast over to the cliff and pull on the local granite boulders for an hour before I have to come back to work on whatever project has me tied up or get in some practice on my bass or guitar for upcoming gigs.

Because I feel such an appreciation for what I have, when it's time for the annual Cliff Clean Up here at Cathedral Ledge, I make it a point to do my share. Lots of other local climbers feel the same and a ton of trash is picked up and the crag is all the better for it. So the point that is going to tie all this together is that Hammond Pond and Rumney have been selected to be a part of the Access Fund's Adopt-A-Crag program for 2006.

In case you don't know, Adopt-a-Crag is the Access Fund's signature stewardship event, a national commitment by the climbing community to natural resource stewardship and volunteerism, bringing climbers together to celebrate their crag and community. It is the largest overall volunteer effort by the climbing community year after year. This weekend events being held both at Hammond Pond and Rumney. Both of these are great opportunities to give something back to your fave-o-rite rock-climbing area. Here's the scoop:

Rumney, NH - Sat, Sept 23 - Rumney Clean-Up hosted by Anthony Pizzo. Clean-up trails throughout Rumney. Carpool if possible. Please RSVP to Anthony Pizzo, ampizzo1986@yahoo.com.

Hammond Pond - Sat, Sept 23 - 10am-2pm - REI, the Access Fund, and DCR have partnered to bring this year's Adopt-A-Crag event to Metro West. We will improve the climbing walls and park trails of Hammond Pond Reservation. Please wear long pants and bring work gloves and water. Lunch and free t-shirt from REI provided. Call REI at (781) 740-9430 to register and obtain directions if you need 'em.

Both areas are special and are or have been used by all of us at one time or another. Help preserve the good things that we have by getting out there and putting in a little sweat equity. You'll feel good about it, I promise.


It looks as if there is motion-in-the-ocean regarding Owl's Head Cliff. I received the following email from Tom Richardson, the individual who has been spearheading the efforts to preserve the cliff. I'm happy to see that things are moving along and I have high hopes that in the future we will have unfettered climbing access to what could be another great year-around climbing area in New Hampshire.

-------------------------------------------------------

Friends of OHC,

Your letters to Deanne at the Access Fund have proven their worth. Our weekend effort produced about 20 letters to Deanne at the Access Fund. Many of these letters included excellent points about the value of the OHC property to climbers, hikers and conservationists. Many of you forwarded e mails to other climbers who in turn wrote letters to the AF. This project is gaining momentum. In 48 hours my email list of Friends of OHC has doubled.

Below is the letter that Deanne Buck sent on behalf of the Access Fund to key people in the US Forrest Service. The Access Fund is supporting you, so if you happen to be a bit late with your membership renewal... please don't forget to renew soon.

Tom Richardson
Durham, NH

Following is an EXCERPT from Deanne Buck's letter to the National Forest Ranger and Lands Program Manager

Dear Ranger Serfass and Mr. Crevier,

We have been contacted by The Trust for Public Land and local activists Eric Jones and Tom Richardson and have offered our assistance in their efforts to permanently preserve the Oliverian Notch property, which contains Owl's Head Cliff, as protected and open space. I am writing on behalf of the Access Fund, a national advocacy and conservation organization, to support the White Mountain National Forest's (WMNF) participation in the Oliverian Notch acquisition near Benton, New Hampshire, and to offer our assistance with any climbing related issues. It is particularly appropriate that the Access Fund work closely with the USDA Forest Service (USFS) on any management decisions concerning rock climbing given the memoranda of understanding (MOU) that the Access Fund has with the USFS relating to any climbing management initiatives within the National Forest System.[1] It is our intent to work with the WMNF to preserve the high quality climbing opportunities and conserve the unique climbing environment at Owl's Head Cliff for future generations.

[SNIP overview of Access Fund]

Tradition of Rock Climbing in the White Mountain National Forest The East Coast, and particularly the White Mountains, has a strong tradition of rock climbing. In 1927, Appalachian Mountain Club members Robert Underhill, brother and sister Lincoln and Miriam O'Brien (later Underhill), Elizabeth Knowlton, Fritz Wiessner, and Bill House, and the cousins Bradley Gilman and Hassler Whitney all made belayed ascents of the steep rock faces of Cannon Cliff, Cathedral and Whitehorse Ledges. And, soon after, climbers began flocking from around the world to test their skills and technique on the unique and varied geological formations that exist in the White Mountain National Forest.

The trend continues today. For example, by the mid-1990's, Rumney, New Hampshire, was home to more difficult, hard routes than all the other New England climbing areas combined. Today, Rumney continues to host some of the best sport climbing and bouldering in the region. The importance of Rumney to the climbing community was not lost on the Access Fund. In 1994, the Access Fund worked in conjunction with the White Mountain National Forest to permanently preserve approximately 40 acres of land, then known as the "Herbert Property," located on Buffalo Road, Rumney, New Hampshire. The Access Fund was presented with an opportunity to acquire the property from Mr. Herbert at a sum over appraised value. The Access Fund purchased the land pursuant to a Memorandum of Understanding with the White Mountain National Forest, who then purchased the property at appraised value. It was the Access Fund's belief then, as it is now, that through partnerships we can achieve shared common visions of conservation and recreation in perpetuity that are otherwise unattainable.

The climbing communities' support of Rumney continues as local climbers have contributed significantly to the work of the White Mountain National Forest, as volunteers and concerned users of the land. Climbers are strong supporters of the environment, open space and conservation and like other outdoor recreationists, seek urban escape, nature appreciation, wildlife observation, exercise and a variety of other enriching outcomes when visiting our National Forests. Moreover, the permanent preservation of this ecologically-unique and recreationally-rich area will have a significant and positive overall effect on the local economy, as well as the health of the local citizenry.

In addition, I would like to make brief mention of the adoption of dual management objectives of both protecting raptor nesting habitat as well as maximizing climbing opportunities as the unique raptor habitat of Owl's Head Cliff has been cited in much of the literature on the area. It is the Access Fund's experience that virtually all potential threats or actual impacts to natural resources associated with climbing can be eliminated or reduced to acceptable levels through a combination of education, cooperation with the climbing community, and site-specific prescriptions, including temporary closures within a specific distance of a raptor's nest. Should the WMNF acquire the Oliverian Notch property, the Access Fund would be happy to provide numerous examples of many USFS districts across the country that have developed and implemented flexible and thoughtful guidelines to successfully allow climbing while protecting the raptor population.

I sincerely hope that local activists, The Trust for Public Lands, and the Access Fund can address your concerns regarding the acquisition of the Oliverian Notch property and subsequence opening of the area to recreation, including rock climbing. To this end, the Access Fund and the local climbing community are prepared to assist the White Mountain National Forest with issues as they arise. If you have any questions or comments regarding the Access Fund or rock climbing in general, please don't hesitate to contact me 1-888-863-6237, x112; deanne@accessfund.org. We very much appreciate your consideration of this matter.

Sincerely Yours,

Deanne Buck
Programs Director
Access Fund

-------------------------------------------------------



It's been a wonderful ice season, but Spring is officially here folks. Thus the sun is strong so it's warm during the day, but it's cold at night. And of course that means that climbs in the full sun are crap, but anything in the shade can still be good and maybe even building a bit. Sure, Standard Route is still massive, but the ice isn't all that good IMO. I was up there today and thought the ice above the cave was punky! Climbs in the reflector oven that is the Amphitheater are a mess now and honestly in my mind it's not a smart place to be. We're entering a time when the best climbing will be up high in the Ravine. And of course the longer days make it a great time to be up there. From here on out I'm only going to be posting pictures of things I think are in climbable shape, and that's a dwindling supply.
Huntington Ravine
IN mostly
Repentance
OUT
Standard Route
climbable, but getting punky
Dracula
IN - bring your snorkle


More submissions have been received and posted. Get your photos in. Contest ends September 30th!!!!


As the weather starts to cool down, the music scene in the Mount Washington Valley is starting to heat up. It's going to be a very good fall and I'm looking forward to playing a bunch of really great clubs.

In House, the jazzy project that I've been working with since last Fall, has really been coming together as of late. We play a blend of groove, jam, dub, and ambient, with occasional leanings toward jazz and hip-hop. While there are songs, it is mainly improvisational. Can you spell eclectic?

e c k l e x...

Hmmm, well probably not! Anyway...once again In House is playing upstairs at The Common Man in Ashland. It's happening this Friday night, September 22nd, starting at around 9PM. It's a great place for music and they have excellent food besides. In House musicians include:

Randy Roos – guitar
Jimmy Alba – guitar
Al Hospers – bass
Tim Gilmore - drums

Randy Roos is a New England guitar legend, playing with groups including Orchestra Luna and Club d'Elf and teaching guitar at The Berklee College of Music. Jimmy Alba has been gigging and teaching in central New Hampshire forever and can cover any style. Tim Gilmore is the percussion instructor at Plymouth State Collece and has played with tons of amazing musicians, and I'm just the old guy on bass who tries to hang on to the rest.

Believe me, this is NOT your daddy's riky-tiky jazz! For more info call 968-7030.

My funk band, SoundsClever, is playing at Delaney's Hole In The Wall next Wednesday, September 27th. We always have a fun night playing for the dancing crowd at Delaney's. It's a swinging scene and I just have to stay away from those Margaritas! SoundsClever features

Jami Johnson - vocal and flute
Jay Lightbaum - guitar
Keith Osborne - guitar
Carl Iacozilli - drums
Al Hospers - bass and vocal

For more dates and info, please check out our web site

SoundsClever web site

In case you haven't heard, the Wildcat Tavern in Jackson has reopened and Hoot Night is back and in full swing. I have the very singular honor of being tapped to run the festivities every week, and it is an honor that I take very seriously. Hoot Night has been in existence for 17+ years, and it's going strong. New owners Stu, Ben and Dave have done a great job in sprucing it up, while preserving that tavern ambience that we've all loved. They have welcomed the music scene back into the Tavern, moving the performing area from the corner to the wall next to the main door, acquiring a new PA system to replace the ancient one that used to belong to Valley musical icon Rod McKenzie and even installing a new lighting setup. All this has made a great venue even better.

We've started to attract great area musicians to the Tavern on Tuesday nights once again, and last week was no exception. Starting right at 9 PM there were an amazing number of great performers in the house. Guitarist Thom Perkins, Josh Ramsey and Bear from the White Mountain Boys, luthier and blues musician Beau Chadinha, Celtic singer Nancy Ray, singer-songwriter Jami Johnson, singer Becky Armstrong, jazz guitarist Jayson Lightbaum, drummers Elliott Schwartz and Alan Phoenix, guitarist/singer Stosh came down from Franconia, and several other very talented musicians including Brian and Karen. All got the opportunity to play and sing, solo in various interesting combinations. I even got to do some funky jamming with Jayson and Elliott. It was a great evening.

Hoot Night and the Wildcat Tavern is a wonderful place to perform, listen to and see music. Thanks to chef Josh the food is excellent. Mike, Tom and Rane provide the drinks and service, there is always a drink special on Tuesday night, and the sound is wonderful no matter where you sit. The music starts at 9 PM and runs until midnight. I hope to see you there.


Up on one of the Mount Washington Valley's finest crags and want to know what that climb you're looking at is? Or maybe you're on your way up from Boston and want to check out the Ice Report for your upcoming weekend plans. Or more likely, you're at work just want to daydream about your next adventure. Well if you have a smart phone handy, you can get to NEClimbs from anywhere you have cell service. While it doesn't offer every single feature of the site and it's not an "app", in mobile form, it does do a whole lot and is very useful. Here is the live link to the mobile version of NEClimbs:

http://www.neclimbs.com/mobile

Check it out and if you have issues on your specific phone, please feel free to let me know.


Join us and LIKE us on Facebook. I'll try and post some interesting pix every Thursday and the latest Ice Report in the season, tho certainly not the whole Report. Here's where you can check it out:

http://www.facebook.com/NEClimbs/



Have fun and climb safe,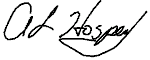 Al Hospers
The White Mountain Report
North Conway, New Hampshire
---
There are only three sports: bullfighting, motor racing, and mountaineering; all the rest are merely games.
Ernest Hemingway