Like reading the White Mountain Report every week? Why not get it delivered to your e-mailbox every Thursday? All you have to do is subscribe. It's fast, painless, and best of all it doesn't cost you a dime!
CLICK HERE...

October 12, 2006

Hi Folks,

So here I sit today, twiddling my thumbs. We've had an inch and half of rain in the past 24 hours & it hasn't gotten about the low 60's today. Really not very nice weather. But of course that is what is expected this time of year, as we begin the annual transition into Winter. We were truly blessed with incredible weather for the 3-day Columbus day holiday. One could hope that this would continue for a while, but alas that was not to be the case. Right now as I look out my office window there are very dark clouds spilling over the Moats.

It's always a funny time for me as the transition begins. It becomes harder & harder to get outside and do the things I enjoy, like climbing and riding my bikes. I'm not one to climb in the rain or ride in the mud. That kind of adversity is not my favorite thing to do. So now I am forced to make frequent visits to the local gym to try and work off the energy that I accumulate sitting here banging on keys in front of the computer. And let me tell you, I REALLY need the stress-relief right now because one of my clients' web sires was hacked a couple of days ago and turned into a SPAM-bot. I've been working day and night to get it back up and running and hardened against that kind of attack. It's hard enough managing sites for people, but having criminals out there trying to break in at every opportunity and taking advantage of your server is really a bummer. As if I don't have enough to do these days! Web site security is most certainly not trivial these days.

On a lighter note, with the weather changing I find myself starting to think seriously about ice and ice climbing. Now that's a good thing, right? I hauled out my boots, all my ice screws and axes the other night. They are laying in a big pile on my office floor and every time I walk by them I contemplate what I need to do to get them all in shape for the season. Not insurmountable by any means, but again not trivial.

I don't know about you folks, but I can't afford to buy all new screws and picks every ice season. I usually do opt for new picks at the start but of course I spend time throughout the season sharpening and re-sharpening them. If you are careful with your hand file you can do a good job and they can last an entire season, unless you do a lot of mixed climbing. Of course if we have a thin season, you might not have any choice if you want to climb around here.

Ice screws are more difficult beasts to deal with, especially when the newer ones that have multiple complex angles. If you're not careful you will definitely make them a lot worse. I've done it in the bast, but would prefer to have someone sharpen them who has a jig setup. There are some places that for a price will sharpen your screws and claim to make them "like new". There used to be a guy in Rumney that did it but he retired. I'm getting all 22 of my screws packed up to send them out to a new person tomorrow. I'll let you know how they do. Hey, with screws going for over $50 a pop we all have to do anything to save a little dough.

Another reason to head to the gym is to get my upper body strength happening. While I am very aerobically fit these days, my upper body strength leaves (shall we say) something to be desired. Having ridden my bike over 3,700 miles this year I'm not surprised. I can't do everything. But if I want to have a good ice season I have to get my act together. On top of that I have been reading that according to a number of studies, many people who get their primary exercise from non-load-bearing activities like cycling run the risk of osteoporosis! The studies tested a large number of pro and serious amateur cyclists and were surprised at the number of riders with sole level of the condition. So, looks like weight training is IN for me now.

The ice and snow season WILL get here soon enough. I've looked up at Mt. Washington recently and seen white on top. While it only lasts for a few hours right now, we just have to make sure that we are ready for it when it arrives. You just have to do whatever it takes to keep up the energy and interest during the transition months.



The ice is still pretty good right now, and even great in some places. As long as we don't get a big rain, or week of 50 degree daze, I would guess we should have this plus another week of climbable ice in the shady spots in the lower elevations. That would put us into April 1st, and these daze I would be very surprised if you could climb down here after that. But it's been an interesting season, so I suppose anything is possible.
Huntington Ravine
good
Repentance
OUT
Standard Route
good
Dracula
IN

***************************************************************************************

LOWE ALPINE –FALL WINTER PACK PROMO
45% OFF MSRP

From now through Oct 15th, Lowe Alpine will be offering a 45% off MSRP promotional discount on its 4 new winter-inspired packs. To take advantage of this offer, click on the following link

Lowe Alpine Winter Pack Special
CLICK HERE

The discount will be taken at checkout, so be sure to enter the discount promo code: LAFWPM1.

Lowe Alpine is a valued sponsor of NEClimbs.com and the White Mountain Report. Please check out their excellent offer.

***************************************************************************************


Well it looks as if "Fundraiser Month" at NEClimbs and The White Mountain Report is here. As in the past, all year long we quietly put out our weekly reports and maintain the NEClimbs web site. For 4 weeks following Columbus Day we ask you for your help. Keeping you up to date with happenings in the Whites is a heck-uv-a time consuming thing. Providing you with the latest ice and rock conditions, reporting on events and people in the local climbing community consumes 10+ hours of my time a week. Certainly not insignificant for a late-worker and early riser like me. Face it, it's your contribution that makes this newsletter and the NEClimbs web site possible.

Last week I mentioned that I had purchased a new webcam for NEClimbs.com. Yesterday I got a notice that the cam had been shipped and it should be here early next week. YIPEE!!! Unless there are any unexpected issues I hope to have it up in 2 weeks or less. This is one example of how the site is growing and evolving. Without your support we simply wouldn't be able to justify this expense.

As usual, you have to admit that we aren't asking for much. A minimal $20 donation isn't a lot for all the great information provided every single week. As usual, to make it more enticing we're offering even more. Make a contribution and be automatically entered in a raffle for some GREAT prizes like:

"The Villain, A Portrait of Don Whillans" by Jim Perrin
Robert Frost's acclaimed climbing video, "Auto Road"
"An Ice Climbers Guide to Northern New England" by Lewis & Wilcox
Tim Kemple's "New England Bouldering" guidebook
Accidents In North American Mountaineering 2006
3 plastic water bottles from Backcountry.com
"Boston Rocks" 2nd Edition guidebook
"Ways To The Sky" a history of North American mountaineering

More prizes will be added in the coming weeks.

The drawing will be held on November 13th, 2007. Winners will be notified in the Report. Your donation must be postmarked or received by PayPal before November 7, 2007 to be entered. It's a perfect opportunity to support NEClimbs, and a great chance to win a useful prize.

Please don't wait to make a contribution, assuming that others will pick up the slack. YOU signed up to be included on the mailing list! YOU read it every week! WE provide the service! Support NEClimbs and The White Mountain Report, send us a check or money order for at least $20 NOW, or make your contribution ON LINE via PayPal. It's easy & painless and you can use your credit card. Remember, you DON"T need to have a PayPal account to use this service. Simply click the link below to make your donation...

Please - click HERE

Help keep the Report and NEClimbs growing and evolving. Make out a check for$20 to NEClimbs or donate via PayPal. We'll appreciate whatever you can do.

Make out your check or money order to NEClimbs and send it to:

NEClimbs
92 Bow Lane
North Conway, NH 03860

I will have the new Donations list up in a day or 2. It will contain the names of all of those who have contributed as a part of this 2006/2007 fundraiser.

Thank you for your support,


Up on one of the Mount Washington Valley's finest crags and want to know what that climb you're looking at is? Or maybe you're on your way up from Boston and want to check out the Ice Report for your upcoming weekend plans. Or more likely, you're at work just want to daydream about your next adventure. Well if you have a smart phone handy, you can get to NEClimbs from anywhere you have cell service. While it doesn't offer every single feature of the site and it's not an "app", in mobile form, it does do a whole lot and is very useful. Here is the live link to the mobile version of NEClimbs:

http://www.neclimbs.com/mobile

Check it out and if you have issues on your specific phone, please feel free to let me know.


Join us and LIKE us on Facebook. I'll try and post some interesting pix every Thursday and the latest Ice Report in the season, tho certainly not the whole Report. Here's where you can check it out:

http://www.facebook.com/NEClimbs/



Have fun and climb safe,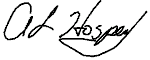 Al Hospers
The White Mountain Report
North Conway, New Hampshire
---
If you got the f****n' spirit you rock, if you don't.....you're a sport climber
Leonard Coyne