Like reading the White Mountain Report every week? Why not get it delivered to your e-mailbox every Thursday? All you have to do is subscribe. It's fast, painless, and best of all it doesn't cost you a dime!
CLICK HERE...

October 19, 2006

Hi Folks,

So here we are, barreling along toward the Winter Solstice, when days are the shortest and nights are longest. It's hard to believe that we are only 2 months away from that event until you notice that sunrise here in the North country has slipped back to a little after 7AM. Since I'm pretty much daylight driven, at least as far as mornings go, it's getting harder to get up early now and that's kind of annoying. Daylight Saving Time (and that's right there is officially no trailing S on the middle word!) begins for most of the US at 2 AM on the first Sunday in April and reverts back to standard time at 2 AM the last Sunday in October, October 29th to be exact. Switching to DST, clocks are turned forward an hour, effectively moving an hour of daylight from the morning to the evening. The reverse happens in the Fall, where we get another hour of daylight in the morning. As a morning person, that's a good thing for me.

By way of note, 2005 our President, George Bush, signed the Energy Policy Act of 2005. This modified the time change dates for Daylight Saving Time beginning in 2007. Thus next year DST begins on the second Sunday of March and ends the first Sunday of November. The Secretary of Energy will report on the impact of this change to Congress and Congress will retain the right to revert DST back to the previous schedule once the Department of Energy study is complete. Who knows how long that could take!

All this of course makes me remember to get out my headlamps and check the batteries. The one in my pack as well as the one in the tool kit in my truck. The last time I did that they were both totally dead! Certainly not a good thing at this time of the year. Maybe I need to put a standard reminder in my popup calendar in my computer. Every few months check those batteries, even if I don't use the headlamp. Where would I be without my computer, aye?


I received this notice yesterday from the Consumer Product Safety Commission. I'm on their emailing list so I get this stuff automatically. As I mentioned once before, o course it would be nice if the manufacturers blasted this info out to the grassroots folks like us, but this is better than nothing.

Anyway, I went through all my biners & fortunately I didn't have any of these. You should most definitely do the same. With 8,000 of these babies sold you just might... Here are the details.

NEWS from CPSC
U.S. Consumer Product Safety Commission
Office of Information and Public Affairs
Washington, DC 20207

FOR IMMEDIATE RELEASE
October 18, 2006
Release #07-010

Firm's Recall Hotline: (877) 807-3805
CPSC Recall Hotline: (800) 638-2772
CPSC Media Contact: (301) 504-7908

Petzl America Recalls Climbing Equipment Due to Fall Hazard

WASHINGTON, D.C. - The U.S. Consumer Product Safety Commission, in cooperation with the firm named below, today announced a voluntary recall of the following consumer product. Consumers should stop using recalled products immediately unless otherwise instructed.

Name of Product: Carabiners used for climbing
Units: About 8,000
Importer/Distributor: Petzl America, of Clearfield, Utah

Hazard: These carabiners have a green button that acts as a safety mechanism to prevent unlocking. The recalled carabiners can unlock unexpectedly without pressing the green button, posing a fall hazard.

Incidents/Injuries: None reported.

Description: The recall involves the M34 BL Am'D Ball-Lock and M36 BL William Ball Lock carabiners with metal locking sleeves. Carabiners with batch number between 06076 and 06178 are included in the recall. The batch number is engraved on the spine of the carabiner. The recall does not include Ball Lock carabiners having a plastic locking sleeve.

Sold at: Petzl dealers nationwide from March 2006 through July 2006 for about $13 for the Am'D model and about $17 for the William model.

Manufactured in: United States

Remedy: Consumers should stop using the recalled carabiners immediately, and contact Petzl America to have their carabiners inspected and to receive a free replacement, if necessary.

Consumer Contact: For more information, consumers can contact Petzl America at (877) 807-3805 between 9 a.m. and 5 p.m. MT Monday through Friday, or log on to the firm's Web site at www.petzl.com

To see this recall on CPSC's web site, including pictures of the recalled products, please CLICK HERE



It's been a wonderful ice season, but Spring is officially here folks. Thus the sun is strong so it's warm during the day, but it's cold at night. And of course that means that climbs in the full sun are crap, but anything in the shade can still be good and maybe even building a bit. Sure, Standard Route is still massive, but the ice isn't all that good IMO. I was up there today and thought the ice above the cave was punky! Climbs in the reflector oven that is the Amphitheater are a mess now and honestly in my mind it's not a smart place to be. We're entering a time when the best climbing will be up high in the Ravine. And of course the longer days make it a great time to be up there. From here on out I'm only going to be posting pictures of things I think are in climbable shape, and that's a dwindling supply.
Huntington Ravine
IN mostly
Repentance
OUT
Standard Route
climbable, but getting punky
Dracula
IN - bring your snorkle


As you know it's "Fundraiser Month" at NEClimbs and The White Mountain Report. as of this morning 14 individuals and 3 Corporate Sponsors have taken the time to pony up. Thanks to you all. Your support and kind consideration is always deeply appreciated.

As in the past, all year long we quietly put out our weekly reports and maintain the NEClimbs web site. For 4 weeks following Columbus Day we ask you for your help. Keeping everything up to date is a MAJOR time consuming process. Providing you with the latest ice and rock conditions, reporting on events and people in the local climbing community consumes 10+ hours of my time every week, often more in Ice Season. Certainly not insignificant for a late-worker and early riser like me.

Our new webcam for NEClimbs.com arrived on Monday. I have been playing around with it over the past several days and it looks to be VERY cool. I should do what I want, to take multiple images of the various climbs. I am looking for the best place to put it, to give the best group of shots. Here is a picture of the cam:

Webcam picture 1
Webcam picture 2

This is one more example of how the site is growing and evolving. Just in case you are interested the cost of the new webcam was almost $2,500! and since it has to be heated all winter to keep it from freezing up, there is also the annual electric cost to figure in. It ain't trivial folks.

Without your support I simply wouldn't be able to justify this expense. As usual, you have to admit that we aren't asking for much. A minimal $20 donation isn't a lot for all the great information provided every single week. As usual, to make it more enticing we're offering even more. Make a contribution and be automatically entered in a raffle for some GREAT prizes like:

Patagonia men's Super Guide Jacket, in Ivy, Size large
3' Coyote Snow Picket
Komperdell Avalanche Probe
"The Villain, A Portrait of Don Whillans" by Jim Perrin
Robert Frost's acclaimed climbing video, "Auto Road"
"An Ice Climbers Guide to Northern New England" by Lewis & Wilcox
Tim Kemple's "New England Bouldering" guidebook
Accidents In North American Mountaineering 2006
3 plastic water bottles from Backcountry.com
"Boston Rocks" 2nd Edition guidebook
"Ways To The Sky" a history of North American mountaineering

More prizes will be added in the coming weeks.

The drawing will be held on November 13th, 2007. Winners will be notified in the Report. Your donation must be postmarked or received by PayPal before November 7, 2007 to be entered. It's a perfect opportunity to support NEClimbs, and a great chance to win a useful prize.

Please don't wait to make a contribution, assuming that others will pick up the slack. YOU signed up to be included on the mailing list! YOU read it every week! WE provide the service! Support NEClimbs and The White Mountain Report, send us a check or money order for at least $20 NOW, or make your contribution ON LINE via PayPal. It's easy & painless and you can use your credit card. Remember, you DON"T need to have a PayPal account to use this service. Simply click the link below to make your donation...

PLEASE CLICK HERE

Help keep the Report and NEClimbs growing and evolving. Make out a check for$20 to NEClimbs or donate via PayPal. We'll appreciate whatever you can do.

Make out your check or money order to NEClimbs and send it to:

NEClimbs
92 Bow Lane
North Conway, NH 03860

The new Donations list is now up. It contains the names of all of those who have contributed as a part of this 2006/2007 fundraiser.

Thank you for your support,

Al Hospers


More than 80 years after George Mallory disappeared on the icy slopes of Mount Everest, leaving the world to wonder if he was the first man to conquer the peak, a leading American producer is making a movie about his life.

MORE INFO


If you are poking around on in the rock or ice Routes Database on NEClimbs you may notice that there are some routes without any pictures. If you have a picture of one of these, even if it's not super, please send it in. It would be great if we had an image for every route in the database. Of course you would get credit for your photo. Thanks in advance...


Up on one of the Mount Washington Valley's finest crags and want to know what that climb you're looking at is? Or maybe you're on your way up from Boston and want to check out the Ice Report for your upcoming weekend plans. Or more likely, you're at work just want to daydream about your next adventure. Well if you have a smart phone handy, you can get to NEClimbs from anywhere you have cell service. While it doesn't offer every single feature of the site and it's not an "app", in mobile form, it does do a whole lot and is very useful. Here is the live link to the mobile version of NEClimbs:

http://www.neclimbs.com/mobile

Check it out and if you have issues on your specific phone, please feel free to let me know.


Join us and LIKE us on Facebook. I'll try and post some interesting pix every Thursday and the latest Ice Report in the season, tho certainly not the whole Report. Here's where you can check it out:

http://www.facebook.com/NEClimbs/



Have fun and climb safe,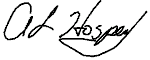 Al Hospers
The White Mountain Report
North Conway, New Hampshire
---
All ice is dangerous. Grade 4 pillars are pumpy. Grade 5 pillars are pumpy and dangerous. Except for certain rare days of triple-high biorythms and favorable planetary alignments, grade 6 is beyond reach.
Dougal McDonald