Like reading the White Mountain Report every week? Why not get it delivered to your e-mailbox every Thursday? All you have to do is subscribe. It's fast, painless, and best of all it doesn't cost you a dime!
CLICK HERE...

October 26, 2006

Hi Folks,

We had a real storm come through the Valley last Friday, bringing well over an inch of rain with winds gusting well over 35 mph. Our power went out for about 12 hours and a tree fell onto our next door neighbor's house right over their bedroom while they were asleep. Now that was a real wake-up call! A cold front moved through bringing snow to the upper elevations. It was a real trip to look up to the mountains and see a dusting of white across all the ridges. That afternoon my friend went to Vermont on Saturday and called me from the top of the Appalachian Gap by Mad River Glen where he reported up to 6 inches of snow on the ground.

Saturday night and Monday morning another cold front came through. When I woke up on Monday it was snowing up on Mt. Washington and there were even big fat wet flakes coming down in my yard. I had a haircut appointment that afternoon in Jackson and as I drove down West Side Road I saw snow all along the side of the road. The girl who cuts my hair told me that there was a couple of inches that morning in Jackson and in places the town had the plows out.

I got an email from a friend who lives in Vermont and he told me that there was thin but climbable ice in Smugs on Monday and he had actually climbed it. Amazing folks... Winter is almost here, stay tuned.


According to confirmed reports Todd Skinner died on Monday while working to free climb on the Leaning Tower. Rock & Ice reports that it happened when he was descending some fixed lines. I have not read any official confirmation of the means of death.

Todd's accomplishments include the first free ascents of the Salathe and Northwest Direct Route on Half Dome, as well as the first free ascent of the 7,000-foot Trango Tower in Pakistan's Karakoram Himalayas. Skinner had a wife, Amy, and three children.

This is very sad news indeed...


When I looked over my gear recently I realized that my ice screws were in sad shape. On top of that so is my bank account so I can't afford to buy a whole new rack. After asking around I heard of someone that does sharpening so I sent off all 22 of my ice screws to be sharpened. They showed up on my doorstep on Monday and I was pleasantly surprised to see that they look quite good. Of course the proof will be when I actually run them into some hard ice, but they are certainly a lot better than they were at the end of the season.

I asked the person if they wanted me to post their name and email address on the site and they said yes, so I'm passing it along.

Brian Dahlstrom
brian.dahlstrom@carlingtech.com

Please let him know that you got you heard about him in the White Mountain Report. NOTE - I have NO affiliation with Brian, either personally or with NEClimbs!



Friday is yet another warm and drizzly day, as were Wednesday and Thursday. Based on Thursday's observations, we did take a hit this week but many things were still hanging tough. At this point, Friday morning, I can't be sure what's going on in the Notches or on Mt Washington. It is supposed to get colder starting Friday night, and that should set things up. However, I am not sure how much things will have been impacted by this warm spell. If you go out looking for ice to climb, be careful as everything is probably suspect now. I am going to mark everything as OUT until we have a day of cold as I don't believe that what is left is safe to climb!


Huntington Ravine
reforming
Repentance
OUT
Standard Route
OUT
Dracula
OUT


As of Monday 49 individuals and 4 Corporate Sponsors have contributed to our annual fundraiser. That is good progress and the support and generosity of the climbing community is deeply appreciated. There is a little more than 2 weeks in this process and I hope that you will take a minute out of your busy day to make a contribution. I know that you are well aware of just how time consuming a process managing this site is. Putting together the latest ice and rock conditions, reporting on area events and people consumes over 10 hours every week, and it is more during Ice Season. Couple that with a new expenditure of $2,500+ for the new webcam and you have some big bucks. Without your support I simply can't justify the expense and time.

I am not asking for much. The requested minimal donation of $20 isn't much in exchange for all the great information provided every week. And to make it more enticing we're offering even more. Make your $20 contribution and be automatically entered in a raffle for some GREAT prizes like:

Black Diamond Super 8 ATC
Patagonia men's Super Guide Jacket, in Ivy, Size large
3' Coyote Snow Picket
Komperdell Avalanche Probe
"The Villain, A Portrait of Don Whillans" by Jim Perrin
Robert Frost's acclaimed climbing video, "Auto Road"
"An Ice Climbers Guide to Northern New England" by Lewis & Wilcox
Tim Kemple's "New England Bouldering" guidebook
Accidents In North American Mountaineering 2006
3 plastic water bottles from Backcountry.com
"Boston Rocks" 2nd Edition guidebook
"Ways To The Sky" a history of North American mountaineering

Even more prizes will be added over the next 2 weeks.

The drawing will be held on November 13th, 2007. Winners will be notified in the Report. Your donation must be postmarked or received by PayPal before November 7, 2007 to be entered. It's a perfect opportunity to support NEClimbs, and a great chance to win a useful prize.

PLEASE don't wait to make your contribution. DON'T assume that someone else will pick up the slack. You signed up to be included on the mailing list! You log into the Forum to see what's the latest rant & rave. You read it every week! I provide the service! Support NEClimbs and The White Mountain Report by sending us a check or money order for at least $20 today, or make your contribution ON LINE via PayPal. It's easy & painless and you can use your credit card. Remember, you DON"T need to have a PayPal account to use this service. Simply click the link below to make your donation...

PLEASE DONATE NOW

Help keep the Report and NEClimbs growing and evolving. Make out a check for$20 to NEClimbs or donate via PayPal. We'll appreciate whatever you can do.

Make out your check or money order to NEClimbs and send it to:

NEClimbs
92 Bow Lane
North Conway, NH 03860

The new Donations list is now up. It contains the names of all of those who have contributed as a part of this 2006/2007 fundraiser. Make sure that YOUR NAME gets on the list.

I sincerely appreciate your support,

Al Hospers


If you are poking around on in the rock or ice Routes Database on NEClimbs you may notice that there are some routes without any pictures. If you have a picture of one of these, even if it's not super, please send it in. It would be great if we had an image for every route in the database. Of course you would get credit for your photo. Thanks in advance...


Up on one of the Mount Washington Valley's finest crags and want to know what that climb you're looking at is? Or maybe you're on your way up from Boston and want to check out the Ice Report for your upcoming weekend plans. Or more likely, you're at work just want to daydream about your next adventure. Well if you have a smart phone handy, you can get to NEClimbs from anywhere you have cell service. While it doesn't offer every single feature of the site and it's not an "app", in mobile form, it does do a whole lot and is very useful. Here is the live link to the mobile version of NEClimbs:

http://www.neclimbs.com/mobile

Check it out and if you have issues on your specific phone, please feel free to let me know.


Join us and LIKE us on Facebook. I'll try and post some interesting pix every Thursday and the latest Ice Report in the season, tho certainly not the whole Report. Here's where you can check it out:

http://www.facebook.com/NEClimbs/



Have fun and climb safe,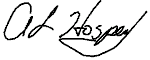 Al Hospers
The White Mountain Report
North Conway, New Hampshire
---
If you got the f****n' spirit you rock, if you don't.....you're a sport climber
Leonard Coyne