Like reading the White Mountain Report every week? Why not get it delivered to your e-mailbox every Thursday? All you have to do is subscribe. It's fast, painless, and best of all it doesn't cost you a dime!
CLICK HERE...

November 9, 2006

Hi Folks,

While ice season is definitely not here yet, folks are chomping at the bit and out there trying to get whatever they can. We had some cold temps and snow come through over the past 10 days and over that period people were out on Cannon and Mt. Washington scratching their way up whatever they could. While last year there were ascents of the Black Dike before Halloween, I haven't heard that was managed this season. Still, last weekend there were parties spotted on the Dike, Hassig's, and Fafnir. In addition rumor has it that Kevin Mahoney and partner were spotted on Saturday on a direct line between Hassig's and Fafnir!

Unfortunately, as is often the case, while we get some early season ice it is often followed by some early season rain. This season was no exception, with substantial rain coming through all day Wednesday into Thursday morning. The storm, which totally passed through by 10 AM Thursday, brought about 1.5 inches of rain to the area. The rain was not limited to the lower elevations and you can see the impact in the river height. The level had dropped quite a bit over the past 5 days, but this morning was back up to a significantly higher level. If you're interested you can see a realtime graph of the river conditions here.

In 12 hours it rose from 4 to almost 6.5 feet! That's coming from melt-off from up high. Just looking up at the Mountain from North Conway, it's obvious that the rain has had a significant impact on the early season snowpack up high. Fortunately there is not an inversion on Mt. Washington, as you can see from the Auto Road Vertical Profile here.

BTW this page contains one of the best indications of what's going on up on Mt. Washington. I have been monitoring it all last winter & have found it invaluable.

Of course the www.tuckerman.org web site is a must for anyone venturing onto Mt. Washington in the winter. The US Forest Service Rangers do an excellent job of getting out the latest information as to the state of the Mountain. Here is what they had to say about the state of the ice in the ravines as of Wednesday morning:

"The other major concern associated with the warm and rainy forecast is the increased potential for icefall to occur. Many folks have been injured and killed by falling ice so pay attention to where you are, and don't linger under ice. Have a plan in mind concerning what you will do and where you will go if ice comes down. If you are anxious to get out climbing early season ice, my advice is to be patient and give it time. Some of the gullies have been climbed this season but the conditions are deteriorating. On Tuesday most of the gullies in Huntington were very thin and had evidence of recent icefall. The next couple of days will continue to beat these climbs up."

I have to say that as I get older I find myself a little more risk-averse each year. Once upon a time I would be up in the ravines or on Cannon at the first hint of ice. However with a wife, 7 year old and more happening on the music side of things I am a little more unwilling to push the envelope in the early season. That said I do solo ice once things are in fully and climb all the harder stuff once it starts happening. It's just the super thin, muchy, running water thing that makes me feel uncomfortable. Of course your mileage may vary!


We have reached a total of 113 individual and 5 Corporate Sponsors for the fundraiser. There are 3 new Corporate Sponsors: Altrec OUtdoors, Boston Rock Gym and Metro Rock. I sincerely appreciate the support and generosity of each contributor. We are still well below last year's high water mark of 195 individual donations, and while there are still not enough donations to cover the $2,500 cost of the new webcam, we are a lot closer.

As usual to make it more enticing we're offering a great Raffle. Make your contribution of any size and you are automatically entered in a raffle for some GREAT prizes like:

Black Diamond Super 8 ATC (thanks Joe Cote)
Patagonia men's Super Guide Jacket, in Ivy, Size large (thanks Matt Hunt)
3' Coyote Snow Picket (thanks Joe DeYoung)
Komperdell Avalanche Probe (thanks Joe DeYoung)
"The Villain, A Portrait of Don Whillans" (thanks The Mountaineers)
Robert Frost's acclaimed climbing video, "Auto Road"
"An Ice Climbers Guide to Northern New England" by Lewis & Wilcox
Tim Kemple's "New England Bouldering" guidebook
Accidents In North American Mountaineering 2006 (thanks The Mountaineers)
3 plastic water bottles from Backcountry.com
"Boston Rocks" 2nd Edition guidebook
"Ways To The Sky" a history of North American mountaineering (thanks The Mountaineers)

The drawing will be held on November 15th, 2007. Winners will be notified in that week's White Mountain Report. Your donation must be received before November 15, 2007 at 2PM to be entered. Help support NEClimbs, and get a chance to win a useful prize. How much better does it get than that?

PLEASE DON'T assume that someone else will pick up the slack. You signed up to be included on this mailing list! You log into the Forum to see what's the latest rant or rave. You read it every week! PLEASE SUPPORT NEClimbs and The White Mountain Report by sending your check or money order for at least $20 today. Even easier, make your contribution ON LINE via PayPal. It's easy & painless and you can use your credit card and you DON"T need to have a PayPal account to use this service. Simply click the link below to make your donation...

Make A Donation Now

Keep the White Mountain Report and NEClimbs growing and evolving. We appreciate whatever you can do. Make out your check or money order to NEClimbs and send it to:

NEClimbs
92 Bow Lane
North Conway, NH 03860

The Donations list is now up. It contains the names of all individuals and organizations who have contributed as a part of this 2006/2007 fundraiser. Make sure that YOUR NAME gets on the list.

Thank you for your continued support,

Al Hospers





I rode my MTB up the Mt Willard trail this morning. it was amazing! I was in a hurry in both directions, but as I went through the Notch I glanced at the various climbs. The sun is strong and really baking everything out everywhere. I spotted someone on Standard but everything in the Amphitheater looks poor. The left face of Willard IMO is toast. IMNSHO if it's not in the shade, I would consider it highly suspect.
Huntington Ravine
IN mostly
Repentance
OUT
Standard Route
IN be aware folks!
Dracula
IN - bring your snorkle

Glissading Wearing Crampons - Danger Danger Will Robinson: Last season between December 3rd and February 25th there were 3 incidents of glissading while wearing crampons that resulted injuries. Two occurred in Tucks and one in Huntington. The one in Huntington was significant, resulting in three fractured vertebrae, broken ribs, hand and ankle!

This past Saturday we had our first reported injury of this type for the 2006/7 season. A very experienced ice climber and mountaineer from Massachusetts was solo ice climbing and while in Tuckerman's Ravine he apparently decided to glissade. According to a member of the rescue party, "He was glissading with his crampons on, lost control, caught his cramps on a tree and suffered a boot-top-fracture." A hiker who witnessed the incident described the sound of the leg breaking as "like a gunshot".

An MRS team was called out at around 4:30 PM and headed up encountering wintery conditions. The rescue required lowering the victim over 900 feet. The litter was slid down to Pinkham, arriving around 12:30 that night. He was transported by ambulance to Memorial Hospital in North Conway where he underwent surgery. The injury required implanting a rod in his leg.

Snow Ranger Brian Johnson commented, "Remember to never glissade with your crampons on. Another person broke their leg on Saturday due to this very common and very predictable injury."

Several years ago I climbed Polar Circus in the Canadian Rockies with a friend who was a very accomplished mountaineer. He had done Rainier many times and many other climbs in the Cascades. As we were descending near the bottom there was an obvious "otter slide". He immediately sat down to gliss the final 500 yards to the flats. He didn't take off his crampons and before he took off I asked him about it. His response was that he knew what he was doing and it wasn't necessary. He took off and I watched him as he uneventfully slid down the slope. I looked down at him, looked at my feet and took mine off anyway. Look, there are simply too many other things that can go wrong in the mountains. I just don't see a need to save 2 minutes by not taking off my crampons, and running the risk of breaking my leg or twisting my ankle. Back in the days of strap-on crampons it was a much bigger hassle to take off your crampons, but now it's a lot easier. There is just no excuse... I don't want to hear about any of you folks getting carted off the Mountain this winter after an incident like this...

As one of the members of the rescue party so succinctly points out, "It happens every year folks! I work up there at least 1-2 days a week in the winter, and you wouldn't believe the attitude I get when I express my concern to folks who are doing the same. People! it will suck for you if you break your leg, and for me because I'll be out til 1AM getting you down."


October Mammut and NEClimbs Photo Contest: The October contest has ended and November has started. October's winners are:

1st Prize: The Dangler - Tom Carlson
2nd Prize: Bat Hang - Eric Cosman
3rd Prize: Pocket Rocket - Eric McCallister
Honorable mention: Roger's Rock - Marc Couper

While the judges considered these to be the best of October, there most certainly were some other very nice shots as well. I also liked these three:

Bob Parrott falling off Liquid Sky
Haley Moreau (Twirpie Girl) FA of Twirpie Girl at Lost Ledge
Approaching summit ridge of Naya Kang, Nepal

November will be our final contest for the fall. Get your best shots in soon. From the September, October and November winners we will choose a winner for the pair of Mammut rock shoes.

Good luck...


Up on one of the Mount Washington Valley's finest crags and want to know what that climb you're looking at is? Or maybe you're on your way up from Boston and want to check out the Ice Report for your upcoming weekend plans. Or more likely, you're at work just want to daydream about your next adventure. Well if you have a smart phone handy, you can get to NEClimbs from anywhere you have cell service. While it doesn't offer every single feature of the site and it's not an "app", in mobile form, it does do a whole lot and is very useful. Here is the live link to the mobile version of NEClimbs:

http://www.neclimbs.com/mobile

Check it out and if you have issues on your specific phone, please feel free to let me know.


Join us and LIKE us on Facebook. I'll try and post some interesting pix every Thursday and the latest Ice Report in the season, tho certainly not the whole Report. Here's where you can check it out:

http://www.facebook.com/NEClimbs/



Have fun and climb safe,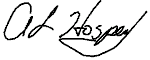 Al Hospers
The White Mountain Report
North Conway, New Hampshire
---
Being out on lead is like having a loaded gun pointed at your head all day !
Russ "The Fish" Walling