Like reading the White Mountain Report every week? Why not get it delivered to your e-mailbox every Thursday? All you have to do is subscribe. It's fast, painless, and best of all it doesn't cost you a dime!
CLICK HERE...

November 23, 2006

Hi Folks,

This is a short Report since, after all, it's Thanksgiving. Hopefully you all are in some warm and wonderful place surrounded by your friends and family, enjoying all the food and good cheer that you so richly deserve. I personally feel I have many things to be thankful for. I trust that each of you feels the same, in your own way.

I always make the desserts for our family dinner and then get out of the house with the kiddo to give my wife room to cook, unencumbered if you will. So, once my pies were in the oven Daz and I drove up to Crawford Notch to see how the ice is progressing. It was actually surprising how well things are coming along. While there was absolutely NO snow anywhere, and that includes Mt. Washington, if there is flowing water there is ice starting to form. We have had generally cold weather all week and on some days it hasn't gotten above the mid-thirties all day! So anyway...as I said, the ice is starting to form. Of course it's too thin to climb yet, but it is coming.

Here's a pictures of a very bare Mt. Washington taken Thanksgiving morning. Other shots of Crawford Notch are on the Ice Report page:

Mt. Washington

The current prediction for the next several days is for warmer temps, so I have no idea how all this will pan out. I think that we all just need to be thankful for what we have & spend as much time as possible on the rock right now.

Happy Thanksgiving...



The weather event we had over the past 2 days really didn't seem to significantly impact the climbs, other than the fact that it wasn't cold at all for about 36 hours. That said, it was chilly Wednesday night and it's really going to be cold for the weekend. My guess is that things will be quite good, but likely very hard and somewhat brittle. In addition there is a LOT of very heavy snow out there folks. Climbs like Cinema, Shoestring and really anything where there is a snow-loading aspect should be avoided at least for several days. And since it's going to be in single digits at least overnight the next few days, protect early and often.
Huntington Ravine
avalanche danger
Repentance
nobody's doing it!
Standard Route
good
Dracula
good


I forgot one of the winners, sorry 'bout that folks:

Christoph Damboise Black Diamond ATC

Michael Janson: Patagonia men's Super Guide Jacket
Eric Winters: 3' Coyote Snow Picket
Jeff Findlen: Komperdell Avalanche Probe
Barry Rusnock: "The Villain, A Portrait of Don Whillans" by Jim Perrin
Simon Kozin: Robert Frost's acclaimed climbing video, "Auto Road"
Larry Boehmler: "An Ice Climbers Guide to Northern New England"
David Curry: Tim Kemple's "New England Bouldering" guidebook
Steve Gabis: Accidents In North American Mountaineering 2006
Tyler Donaldson: plastic water bottle
Neil Soice: plastic water bottle
Jon Shuttle: plastic water bottle
John Shortt: "Boston Rocks" 2nd Edition guidebook
Robert Clark: "Ways To The Sky" - North American Mountaineering

Some of you have already contacted me, most have not. If your name is on this list please get in touch with me at al@neclimbs.com to arrange to get your prize. Obviously it would be best if you simply dropped by the house here by Cathedral Ledge to pick it up at your convenience, or I can arrange to leave it somewhere for you to save the shipping costs.

Although this year's fundraiser is over, donations are always welcome at any time of the year. You can make a donation at any time by using the link below or by clicking the link on the Home page of NEClimbs.com.

Make A Donation Now

Thanks again for helping keep the White Mountain Report and NEClimbs available for the climbing community and growing.


We're more than halfway through the final month of our Mammut/NEClimbs photo contest. There are some fun images in this gallery. If you haven't checked them out, you should. At the end of this contest we'll be selecting the grand prize winner of a new pair of climbing shoes. Good luck to all.


Up on one of the Mount Washington Valley's finest crags and want to know what that climb you're looking at is? Or maybe you're on your way up from Boston and want to check out the Ice Report for your upcoming weekend plans. Or more likely, you're at work just want to daydream about your next adventure. Well if you have a smart phone handy, you can get to NEClimbs from anywhere you have cell service. While it doesn't offer every single feature of the site and it's not an "app", in mobile form, it does do a whole lot and is very useful. Here is the live link to the mobile version of NEClimbs:

http://www.neclimbs.com/mobile

Check it out and if you have issues on your specific phone, please feel free to let me know.


Join us and LIKE us on Facebook. I'll try and post some interesting pix every Thursday and the latest Ice Report in the season, tho certainly not the whole Report. Here's where you can check it out:

http://www.facebook.com/NEClimbs/



Have fun and climb safe,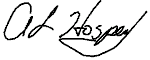 Al Hospers
The White Mountain Report
North Conway, New Hampshire
---
The vias normales had perfect lines but new rock was the essence of climbing for us; throwing loose holds over the shoulder, feeling the exposed grains crush like sugar on footholes....
Paul Pritchard