Like reading the White Mountain Report every week? Why not get it delivered to your e-mailbox every Thursday? All you have to do is subscribe. It's fast, painless, and best of all it doesn't cost you a dime!
CLICK HERE...

December 7, 2006

Hi Folks,

So is it ice yet daddy? I hear that question, or one similar to it, almost every day at this time of year. Emails and even phone calls fly fast and furious. The rumor mill is rampant. Someone heard from someone else, or saw a posting on a web sit, or saw a picture that is being passed around of someone somewhere in the general vicinity on some climb. If there really is a picture, it's usually of one of a half-dozen folks who can pretty much climb anything, ice or not. Hmmm...

Some folks and some web sites will try & tell you that the ice is IN right now and get you all worked up to get out there and give it a try. While I'm not saying that there is nothing to climb, and I suppose that I'm just a bit more conservative than most, I'm not sure that's quite the case yet. While there is some ice that is climbable, it is most certainly not for everyone. The Dike is/was climbable over the past week, IF you are a very strong and confident (read that as bold) climber. There have been several ascents of Pinnacle and other climbs in the Ravines over the past month, and probably even in the past few days, however to call it IN would be a gross exaggeration.

I took the full ride around "the block" this morning to see what is happening out there. I will say that things are certainly looking good. We just need more cold weather and some snow. Frankenstein is coming along and everything has ice on it. It looks as if you could scratch up Standard Route in a few days and maybe a few others, if it stays cold. The Amphitheater isn't there, but it will be. Climbs like Cinema and even Willies are pretty much totally dependent on having a lot of snow on and above them to make it happen so they are a ways away. I looked at Shoestring and the other climbs on Mt. Webster and they looked pretty thin. Still, they were done last week and you can see the pics in the NEClimbs Photo Gallery. Elephant Head and the waterfalls in Crawford Notch are getting there as well.

As I rode around to Franconia Notch I could feel the temperature rising significantly. The road was quite wet and things were dripping. Cannon was socked in when I got to the parking lot and I had to hang out alongside the road opposite Whitney-Gilman for about 30 minutes to get a photo and a look at the Dike. While there is certainly ice up there, it looks thin to me. There were no cars in the lot and I didn't see any climbers up there at all.

I did take my tools and crampons with me just so I could swing a bit if something looked good. There was really nothing to truly tempt me from the warmth of the truck until I got up into Franconia Notch around 11:30. As I went by a road-cut just before the Cannon parking lot, I noticed a very cool walk of yellow drips on the opposite side of the road. I pulled around to have a look, and it was actually quite nice so I pulled over, put on the flashers and hopped out. 45 minutes later I'd gotten a bit of a pump going up and down and all around. It felt wonderful to swing the tools into plastic ice and move up and down. It was about 30' high so I even got a bit of the feeling of exposure that I like.

Franconia Road Cut

While I didn't go up on Mt. Washington today, I can make an educated guess on that. And my guess is that there is ice to climb around on, but it's not great yet. That said, Brad and I are planning on hoofing it up there over the weekend. I'll let you know. Now if we can just get some snow and more cold weather...



I raised the IceCON rating to a 5 today. It's unusual to get a 5 rating this early in the season, but this one has certainly been special. All the climbs in the Amphitheater are IN, as is pretty much everything else at Frankenstein. It's really pretty impressive just how much ice there is out there right now, in spite of how sunny it is. Just goes to show what snow and cold will do for things. That said, we have a VERY BIG round of snow coming in on Saturday evening through early Monday. Predictions are for 2 feet, but if we even get half that it's a big deal. If you're planning on climbing on Sunday just be aware of what that much snow means and please drive safe on the way home.
Huntington Ravine
options, but beware snow
Repentance
IN - P2 start tricky
Standard Route
IN - top pitch is much better
Dracula
IN


Here are the winners of the Mammut and NEClimbs Photo Contest from November.

1) Knife edge on Katahdin, after climbing the Chimney
Photographer: Roger St.Aman

2) Chris Belczynski on Black Dike
Photographer: Tom Aldcroft

3) William Whitney on top of PlugN'Chug, Lake Willoughby
Photographer: William Whitney

Congratulations to all of you who entered. I have personally enjoyed seeing your shots, as I am sure that everyone else has. If you are a winner please send me your address so we can send out your prizes.

The Grand Prize Winners will be announced shortly. Stay Tuned!!!


I've added a ton of new routes into the Routes Database on the web site. Check them out. Some of the more interesting ones are in the Ice section. Brad White came over the other day and we got in a lot of the new routes that he's put up over the past few years. There are some really interesting ones and there are a lot more to come too.


Up on one of the Mount Washington Valley's finest crags and want to know what that climb you're looking at is? Or maybe you're on your way up from Boston and want to check out the Ice Report for your upcoming weekend plans. Or more likely, you're at work just want to daydream about your next adventure. Well if you have a smart phone handy, you can get to NEClimbs from anywhere you have cell service. While it doesn't offer every single feature of the site and it's not an "app", in mobile form, it does do a whole lot and is very useful. Here is the live link to the mobile version of NEClimbs:

http://www.neclimbs.com/mobile

Check it out and if you have issues on your specific phone, please feel free to let me know.


Join us and LIKE us on Facebook. I'll try and post some interesting pix every Thursday and the latest Ice Report in the season, tho certainly not the whole Report. Here's where you can check it out:

http://www.facebook.com/NEClimbs/



Have fun and climb safe,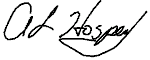 Al Hospers
The White Mountain Report
North Conway, New Hampshire
---
Life is brought down to the basics: if you are warm, regular, healthy, not thirsty or hungry, then you are not on a mountain... Climbing at altitude is like hitting your head against a brick wall — it's great when you stop.
Chris Darwin