Like reading the White Mountain Report every week? Why not get it delivered to your e-mailbox every Thursday? All you have to do is subscribe. It's fast, painless, and best of all it doesn't cost you a dime!
CLICK HERE...

March 8, 2007

Hi Folks,

It's 4AM and I am wide awake in my bed. Wham Bam Whack. Bump Bump Bump. All kinds of things go bump in the night, some mysterious, some not. Fortunately these weren't strange at all, just annoying since they were taking place very early on Tuesday morning. It had been hard enough to go to sleep with the quite literally howling winds, 40+ MPH gusts, and the bangs on the side of the house fit right in.

We have certainly had our share of ups and downs in the weather patterns this season. No snow, snow, warm, cold, you name it. Starting Monday night we slipped back into a brutally cold phase. When I say cold, I really mean it too. On Monday morning it started out at -6 degrees here at Cathedral Ledge and barely rose above 0 all day. Looks as if that's going to be the deal on Thursday, but it's going to get better folks. In fact it looks as if the weekend may be absolutely wonderful by comparison, stay tuned...

On another note, so to speak, I just got my final issue of Rock & Ice magazine last week. You may remember, I have let my subscription lapse. In it there is an article on knots where they "review" 5 knots, 3 for tying 2 ropes together: water knot, double fisherman's and the overhand (a.k.a. euro death knot - EDK). They give the first two knots 4-stars each and the EDK only 1. Their rational for the EDK's poor performance is that it has the possibility of "capsizing" and "was the weakest of the 3". Unfortunately they don't actually present any "hard data" and the actual report on the accident they reference brings up more questions than it answers .

I've read a number of tests on these knots and have my own opinion, however I would be very interested in hearing about which knot YOU choose to rap with. I've posted a survey on the NEClimbs forum under Climbing Gear Q & A : rappel knots. I would appreciate your input.



In spite of the rain and warmup, there is still ice to be climbed in the Valley and Notches. Some additional caution is required after an event like this, but with reasonable care you should have stuff to climb this weekend. All of the larger climbs are still there and by mid-day Friday and Saturday should be good to go. Just place plenty of pro, check for bonding and beware of some of the top-outs and all should be good. For the time being I personally would NOT go under Repentance or Remission!
Huntington Ravine
UNKNOWN, probably climbable
Repentance
OUT
Standard Route
still OK
Dracula
OK


In case you have noticed, the NEClimbs weather station has been up & down these days. Or at least the web connection between my local server and the station is. I've been experiencing some problems on my local server that uploads the data and it's been pretty frustrating to solve. I hope to have it resolved next week, so bear with me. Yes, a new server is in my future.


Wednesday, March 21, 2007 at 7:00 p.m.
Clements Hall, Ivey Science Center

Climber / documentary film producer Rob Frost will be presenting two of his climbing films: UNCOMMON GROUND and HARVEST MOON Both films have toured with "The Best of Banff Mountain Film Festival." UNCOMMON GROUND was filmed over the course of two years and celebrates the variety of climbing in the northeastern US as seen through the region's most prolific climbers on incredible first ascents. HARVEST MOON documents a 2004 first ascent on the inhospitable 5,000 foot tall north face of Thalay Sagar (23,000 feet) in the Garwhal Himalaya of northern India near the headwaters of the holy Ganges River. Frost teamed up with a Swiss team that spent one month pushing a new route up one of the Himalayas most feared alpine big wall.


Up on one of the Mount Washington Valley's finest crags and want to know what that climb you're looking at is? Or maybe you're on your way up from Boston and want to check out the Ice Report for your upcoming weekend plans. Or more likely, you're at work just want to daydream about your next adventure. Well if you have a smart phone handy, you can get to NEClimbs from anywhere you have cell service. While it doesn't offer every single feature of the site and it's not an "app", in mobile form, it does do a whole lot and is very useful. Here is the live link to the mobile version of NEClimbs:

http://www.neclimbs.com/mobile

Check it out and if you have issues on your specific phone, please feel free to let me know.


Join us and LIKE us on Facebook. I'll try and post some interesting pix every Thursday and the latest Ice Report in the season, tho certainly not the whole Report. Here's where you can check it out:

http://www.facebook.com/NEClimbs/



Have fun and climb safe,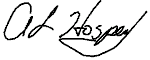 Al Hospers
The White Mountain Report
North Conway, New Hampshire
---
The simpler you make things, the richer the experience becomes.
Steve House