Like reading the White Mountain Report every week? Why not get it delivered to your e-mailbox every Thursday? All you have to do is subscribe. It's fast, painless, and best of all it doesn't cost you a dime!
CLICK HERE...

April 12, 2007

Hi Folks,

I am so sick of talking about the weather, but it's the main topic of conversation up here in the North country. You go the grocery store and someone ahead of you in the checkout line is discussing the next storm that's barreling down on us. You stop at the bank and someone behind you in the teller line are chatting about whether the schools will be open tomorrow after the upcoming 8"+ dump. Heaven forbid you stop by the hardware store to try & pick up some more rock salt or snowblower shear-pins. There you are most likely going to get lamentations from the manager about all the stuff they have in stock for Spring, and not get what you came for. This is really getting old...

So we were within a day or two of the majority of the snow melting when it started snowing again about 10:30 this morning (Thursday). I could see it coming over the Moats from town as I was doing a couple of errands. Right now, a bit after noon, it is really coming down. Big huge flakes and I can't even see the cliff from the back porch. All the bare patches in the yard are fully covered and the driveway is white.

While the weather itself has been strange this April, there have been some other quirky things I've noticed... One took place just before it started snowing. I was sitting at my computer thinking about this article and staring out into my back yard. There are/were some pretty good sized patches of ground where there was no snow. All of a sudden my cat started whining at the sliding door to go out. I looked at her and then out into the yard and there were literally hundreds of birds on the clear patches pecking at the ground. This was pretty unusual since we don't put out bird feed and I most certainly haven't seeded the lawn yet. I grabbed my cameral and cracked open the door to take a picture and about half of them took off. It was like something from the Alfred Hitchcock movie. I've never seen anything quite like it. Lots of birds have migrated back north. I'm seeing geese and ducks on many of the ponds, most of which are starting to show lots of open water. On top of that the bears are out of hibernation and tromping around in the woods, and that means even in back yards. This is definitely not the time to put out the bird feeders. Those bears are hungry!

Our last snowstorm left the skiers with some wonderful conditions. Everyone I know has been going up to Wildcat & Bretton Woods to grab the powder while they can. I don't downhill but from what I hear it's been the best conditions we've had all season. With the dump that's coming in right now

Of course if you're a hard core ice climber who simply can't let go, you may be in hog-heaven. There is ice in a few areas like Dracula, Champney and The Flume that's actually pretty darn reasonable. Some folks are still doing Standard, but most think it's just too much in the sun to feel good. The fact that it's warmish in the day and still below freezing at night is what's keeping these little refrigerator areas happening. It's been quite sunny during the day & that's why the other areas haven't held up.

At least the sunny days have allowed me to get out on the bike occasionally. Anything over about 35 is fine for me to ride, tho it's too cold for me personally to go rock climbing. I do hear rumors about folks being out at Sundown tho. The roads have been plenty clear and it's really neat to be riding along and look up at the snow all over the top of all the mountains that ring the Valley. It's a beautiful time to be outside. Now if it would just warm up to seasonal temps in the mid-40's or so!

FLASH - the storm we got Thursday day and night left us with 10-12" of very heavy white stuff. Looks as if a Noreaster is coming in on Sunday to dump a big mixed bag more. Winter just doesn't seem to want to let go this year. Stay tuned...



Temps have been dropping all day Friday. It went from 44 at 5 AM, to 28 at 2:15 PM! The cold and the water we have in the system now should really stabilize things, assuredly allowing the ice to build again. In a way this is similar to March conditions where the warm days and chilly nights simply serve to fatten things up.
Huntington Ravine
good, check the avalanche danger
Repentance
not yet
Standard Route
still good
Dracula
IN, both sides good


The Plymouth State University Outing Club is sponsoring a showing of the film "Benedictus" at 7pm on Tuesday, April 24 in Boyd Hall Room 144 on the Plymouth State University campus, Plymouth, New Hampshire. $7 admission, but free for PSU students with a valid student ID. (no food or drink is allowed, as it is a classroom).

As Tom Callaghan puts it, "there is only one opportunity for someone to have a grand adventure" on a particular section of rock. 'Benedictus' is the story of Tom's 7-year grand adventure on the "Big Wall" section of Cannon Cliff in New Hampshire. Using an old aid line as a starting point, Tom sets out to forge a new free route to the top of the cliff. A sense of humor helps Tom keep things in perspective as partners drop out, injuries crop up, weather won't cooperate and bad luck just happens.

Official website for the film

The trailer


I posted this last week, but I thought it was important enough to post again.

The USDA Forest Service is putting together a management plan for the climbing area at Rumney. Titled the "Rumney Rocks Recreation Project", they describe it as, "...an environmental analysis which will define a set of actions to include in a climbing management plan for the Rumney Rocks climbing area located on Rattlesnake Mountain."

You can find it by going to the following URL, scroll down a little bit to the Forest Projects by Resource table, look for the heading titled Recreation, Heritage, Wilderness and clicking he link at the bottom "Rumney Rocks Climbing Area".

LINK Clicking on the link "Scoping Letter" will download a the "rumney_rocks_scoping.pdf" file containing the proposal. Before you think that this is a setup to curtain climbing at the area, the following paragraph is important:

"Climbing is, and will continue to be, an important recreational activity at Rumney Rocks. The goal of this analysis is to identify and analyze actions necessary to provide for the continued enjoyment of rock climbing at Rumney Rocks within a managed recreation environment, while protecting the area's resources consistent with the Forest Plan."

The document details a variety of wide-ranging proposals addressing such issues as environmental concerns, trail work, parking, mixed climbing, scheduling for guided groups and a lot more. It does not sound as if they have any pland on closing it down, how could they, BUT there will likely be changes. If you spend time at Rumney and/or if you care about what happens to it, you definitely should read this proposal and comment on it. The Forest Service is looking for your input. This is the time to be heard.


Up on one of the Mount Washington Valley's finest crags and want to know what that climb you're looking at is? Or maybe you're on your way up from Boston and want to check out the Ice Report for your upcoming weekend plans. Or more likely, you're at work just want to daydream about your next adventure. Well if you have a smart phone handy, you can get to NEClimbs from anywhere you have cell service. While it doesn't offer every single feature of the site and it's not an "app", in mobile form, it does do a whole lot and is very useful. Here is the live link to the mobile version of NEClimbs:

http://www.neclimbs.com/mobile

Check it out and if you have issues on your specific phone, please feel free to let me know.


Join us and LIKE us on Facebook. I'll try and post some interesting pix every Thursday and the latest Ice Report in the season, tho certainly not the whole Report. Here's where you can check it out:

http://www.facebook.com/NEClimbs/



Have fun and climb safe,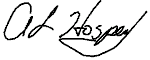 Al Hospers
The White Mountain Report
North Conway, New Hampshire
---
If you got the f****n' spirit you rock, if you don't.....you're a sport climber
Leonard Coyne