Like reading the White Mountain Report every week? Why not get it delivered to your e-mailbox every Thursday? All you have to do is subscribe. It's fast, painless, and best of all it doesn't cost you a dime!
CLICK HERE...

April 19, 2007

Hi Folks,

The storm that blew through earlier this week wreaked havoc all over the state. The accompanying high winds and rains are still causing disruption in many places with roads closed & people dealing with debris everywhere. Close to home, Mt Washington got 35"(89cm)of snow coupled with sustained 100+ mph(161+ kph) East winds on Tuesday. This caused the summit Observatory to suffer all kinds of damage. So much so that the weather reporting and prediction is still not on line as of this report.

While some parts of the region received massive snowfall, here in the Valley we didn't get all that much. The snow that started on Monday switched back and forth between rain, sleet and snow with rain mostly winning out. I didn't see more than an inch or two of snow, but the rain meter showed 2.5+ inches of rain. Of course this created a real mess on the roads. Many of my friends have had big time problems with flooding in their yards and basements. It hasn't been pleasant.

Of course all this rain has provided us with a real mud season for the first time in several years. The ground is over-saturated and all the graded roads are a mess, if not washed out altogether. There are places in Madison and Eaton where people can't get into their homes via unpaved roads. Power is still out a surprising number of places. Hiking in the woods can leave you up to your kneed in mud if you're not careful, and of course stream crossings can be extremely problematic. In many places the volume of water flowing downhill often has nowhere else to go but down the hiking trails. The Bryce path and some of the trails around Whitehorse and Cathedral were quite a mess the last few days. It's going to take a couple of weeks for the ground to dry out.

Needless to say the amount of snow in upper elevations has been a problem as well as a blessing. Wildcat Ski Area and Bretton Woods have seen incredible skiing for this time of year. Maybe even the best of the season. I'll bet that there were a lot of folks taking powder-days earlier in the week. However there was an avalanche in the Ravine recently that was very nearly a tragedy. Of course this is a time to use caution when you are having fun. If you go up into the ravines be sure to heed the avalanche warnings.

We haven't had 3 consecutive days with temps above 60 since last November! That looks to change over the weekend with temps on the rise and it will certainly be a welcome relief. This clear and dry pattern should hold through the weekend. With only a few showers passing through next Tuesday into the later part of next week things will be nice! The rain has washed a lot of the ice & snow off of the cliffs, leaving only the Whitehorse slabs really problematic from that standpoint. However as usual Cathedral will hang on to its moisture longer than other areas. Humphrey's, the South Buttress of Whitehorse and as always Rumney will be the most promising areas to climb. Better get there early this weekend. I predict that pent up demand will make it a crowded time at the crags.

Oh yeah... I was all ready to put the snowblower away 3 weeks ago, but kept it in the garage & am glad that I did. It got more use than the previous 3 months of winter. I was talking with my wife about it yesterday and she said I better be careful, that kind of talk will get us another foot! But, as of this morning it's still in the garage...



Temps have been dropping all day Friday. It went from 44 at 5 AM, to 28 at 2:15 PM! The cold and the water we have in the system now should really stabilize things, assuredly allowing the ice to build again. In a way this is similar to March conditions where the warm days and chilly nights simply serve to fatten things up.
Huntington Ravine
good, check the avalanche danger
Repentance
not yet
Standard Route
still good
Dracula
IN, both sides good


The annual Quincy Quarries ClimbFest is looking for volunteers to help with planning. ClimbFest is a not-for-profit event, supported in part by the Appalachian Mountain Club Mountaineering Committee, Massachusetts Department of Conservation and Recreation and Volunteers like you. For more information, visit ClimbFest.com.


Up on one of the Mount Washington Valley's finest crags and want to know what that climb you're looking at is? Or maybe you're on your way up from Boston and want to check out the Ice Report for your upcoming weekend plans. Or more likely, you're at work just want to daydream about your next adventure. Well if you have a smart phone handy, you can get to NEClimbs from anywhere you have cell service. While it doesn't offer every single feature of the site and it's not an "app", in mobile form, it does do a whole lot and is very useful. Here is the live link to the mobile version of NEClimbs:

http://www.neclimbs.com/mobile

Check it out and if you have issues on your specific phone, please feel free to let me know.


Join us and LIKE us on Facebook. I'll try and post some interesting pix every Thursday and the latest Ice Report in the season, tho certainly not the whole Report. Here's where you can check it out:

http://www.facebook.com/NEClimbs/



Have fun and climb safe,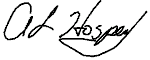 Al Hospers
The White Mountain Report
North Conway, New Hampshire
---
The whole life long you can climb on your own border, on your own limits, you can be satisfied all the time. I never want to stop climbing. I can't imagine to stop climbing because it lives in my brain somehow. It exists and it makes me happy.
Arnold, East German "master" climber and alpinist