Like reading the White Mountain Report every week? Why not get it delivered to your e-mailbox every Thursday? All you have to do is subscribe. It's fast, painless, and best of all it doesn't cost you a dime!
CLICK HERE...

May 3, 2007

Hi Folks,

I haven't seen any moose or bear yet, but I have seen their sign. I noticed bear tracks in the woods off the Bryce Path up near the old Bouchard cabin between Cathedral and Whitehorse. Two sets, one large and another fairly small, seemed to indicate a mother and cub. This time of year I keep my eyes open and the kiddo and dog close by when I'm out. I do not want to get in between mother & cub! I've seen moose scat and tracks as well. Moose don't come into our area all that often and are rarely spotted around the cliffs, however I have seen them up on Bear Notch Road or off the Kanc in the Spring. Now that it's clear enough to ride the bike up there I'm sure I'll see one or more soon enough. Not too close tho!


Several folks have asked me about the bugs up here right now. While there aren't all that many, they are starting to come out. I was over at Cathedral on a windless afternoon a few days ago and noticed some big fat mosquitoes landing on my bare legs hoping to grab a quick snack. Needless to say they, the bugs, didn't last too long! Several friends have commented that they've found ticks on their dogs so I guess it's time to put the anti-tick stuff on the dog & cat. I haven't seen any black flies here yet, thank goodness. However, my buddy Jeff who lives over in central Vermont says that he has them in his area - fortunately not biting yet. Hopefully we have a couple of more weeks before we need to break out the DEET. Until then things are pretty much perfect for any and all outdoor activities here in the Valley.


From Chris Martin, Senior Biologist, Conservation Department at New Hampshire Audubon.

Climbers will want to take note of the following changes, effective 5/2/2007, to the temporary closure for peregrine falcons at Rumney Rocks Climbing Area, also known as Rattlesnake Mountain, in Rumney, NH. Please share this information with others whom you think might be interested.

Peregrine falcons have taken up residence and are nesting on the SUMMIT CLIFF at Rumney Rocks Climbing Area. The entire SUMMIT CLIFF (including "Flea Surgeon" and "Northwest Passage"), as well as the ASYLUM CLIFF and the MONOLITH are temporarily closed to climbing. ALL other crags, including the MAIN CLIFF, are OPEN. That's right ... the MAIN CLIFF is OPEN. First time open in the spring in 14 years! Your cooperation and respect for this closure is essential if these birds are to nest successfully. Closure will end no later than August 1, 2007.

NOTE - there is no word yet regarding closure at Cathedral Ledge. I will post information in the Forum and in the Report as soon as I receive it.



I raised the IceCON rating to a 5 today. It's unusual to get a 5 rating this early in the season, but this one has certainly been special. All the climbs in the Amphitheater are IN, as is pretty much everything else at Frankenstein. It's really pretty impressive just how much ice there is out there right now, in spite of how sunny it is. Just goes to show what snow and cold will do for things. That said, we have a VERY BIG round of snow coming in on Saturday evening through early Monday. Predictions are for 2 feet, but if we even get half that it's a big deal. If you're planning on climbing on Sunday just be aware of what that much snow means and please drive safe on the way home.
Huntington Ravine
options, but beware snow
Repentance
IN - P2 start tricky
Standard Route
IN - top pitch is much better
Dracula
IN


From the Access Fund. On March 15 the BLM's Washington, DC office released an instruction memo (IM) that clarifies BLM policy regarding the management of "Permanent Fixed Anchors for Climbing in Designated Wilderness Areas Managed by BLM." For full text see of the IM, see www.blm.gov/nhp/efoia/wo/fy07/im2007-084.htm . The BLM policy recognizes that climbing is a legitimate and appropriate use of BLM Wilderness Areas and that the use of climbing "fixed anchors has a history that predates the Wilderness Act."

Whether or not the BLM's fixed anchor policy accomplishes its intended purpose will depend largely on how it is implemented in the upcoming Red Rocks plan. Stay tuned to the Access Fund ENEWS and Vertical Times—or contact the BLM—regarding the specific schedule for the Red Rocks planning process.

For more information from the BLM, contact Jeff Jarvis, Division Chief, Wilderness, Rivers, and Trails, (202) 452-5189, jjarvis@blm.gov.


Up on one of the Mount Washington Valley's finest crags and want to know what that climb you're looking at is? Or maybe you're on your way up from Boston and want to check out the Ice Report for your upcoming weekend plans. Or more likely, you're at work just want to daydream about your next adventure. Well if you have a smart phone handy, you can get to NEClimbs from anywhere you have cell service. While it doesn't offer every single feature of the site and it's not an "app", in mobile form, it does do a whole lot and is very useful. Here is the live link to the mobile version of NEClimbs:

http://www.neclimbs.com/mobile

Check it out and if you have issues on your specific phone, please feel free to let me know.


Join us and LIKE us on Facebook. I'll try and post some interesting pix every Thursday and the latest Ice Report in the season, tho certainly not the whole Report. Here's where you can check it out:

http://www.facebook.com/NEClimbs/



Have fun and climb safe,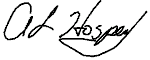 Al Hospers
The White Mountain Report
North Conway, New Hampshire
---
The summit is just a halfway point.
Ed Visteurs