Like reading the White Mountain Report every week? Why not get it delivered to your e-mailbox every Thursday? All you have to do is subscribe. It's fast, painless, and best of all it doesn't cost you a dime!
CLICK HERE...

May 18, 2007

Hi Folks,

After an amazingly beautiful weekend and Monday it's been a quiet and fairly funky week - cloudy and cool, punctuated with periods of rain. Not all that unusual for this time of year to be sure, and not totally unwelcome considering how dry things have been lately. Of course this cuts down on the amount of outdoor climbing one can do right now, and that's pretty much a drag. What was pretty surprising was how quiet the cliffs here were over the weekend. There were numerous times I would look over there & see no one, nada, not a soul. The few people who were out there were surprised enough that they even mentioned it online. I'm not sure where everyone was, maybe Rumney, but it was kind of nice. I'm sure that will change as soon as we get through this rainy spell.

It's kind of interesting to me that the number of folks climbing at Cathedral and Whitehorse seem to have gone down over the past 5 years or so. Now this is only anecdotal mind you, but I have heard other people mention the same observation. When I first moved to the area, 10 years ago, there were many times when there were so many cars parked on Cathedral Ledge Road that there wasn't room for any more. I saw this on weekends and many week days during July and August. While we live close enough such that I rarely drive to Cathedral any more, I do walk and bike down the road to meet my climbing partners. It's been quite a while since I've seen those kinds of crowds. Of course the parking lot at Whitehorse fills up at times, especially on the weekends. However there are a very limited number of spaces so it is somewhat different. Many years ago, before the Hotel opened that lot, most people parked at the bend in Cathedral Ledge Road and walked from there to Whitehorse. I doubt that one in 50 climbers do that any more. Heck, even I drive over and park in that lot when I'm climbing at Whitehorse.

I also remember 20 years ago pulling my van way up the logging road between Cathedral and Whitehorse and camping. I wasn't the only one either. You used to see tents & campfires up there every weekend. That road has substantially eroded over the years and is now pretty well blocked off. There was some talk about putting in a walk-in campground a few years ago, but nothing came of it and most of the locals are pretty happy about that. Of course maybe that is just us exerting our NIMBY but when you pick up enough toilet paper and camper debris you do get that way - just a bit!

Maybe part of the lower crowds in the Valley are due to the fact that there are more places to climb these days. Of course Rumney has become hugely popular now. But then there are also more folks going to Lost Horizon, Rainbow Slabs and even Lost Ledge. I was up there one Saturday last summer and there were 4 parties climbing! Maybe we're all just decided to spread out. Then of course there are some new places opening up to climb. One such, Farley's Ledge, has some superb climbing. I went there many years ago when it was this hidden gem and was blown away with the potential of the area. At that time there were parking issues> I remember talking to some of the homeowners who abutted the area and they were actually pretty nice, until things got out of hand. With the purchase of 9 acres abutting the Ledge, these issues should be resolved. Read the article below... It will be interesting to see how it is developed and hopefully protected.

I don't usually check out the Alpinist web site, but when I got their email this week I decided to and it was a good thing I did. In a few minutes of poking around I found this great story (The Wall of Hate) written by local climber and IMCS guide Freddie Wilkinson. It's about a recent trip to Patagonia by he and ex-Valley climber Dave Sharratt. It's well worth the read... Wilkinson article


From the Access Fund.
The Western Massachusetts Climbers' Coalition (WMCC), an Access Fund Affiliate closed on a nine-acre parcel of land abutting Farley Ledge. Ownership of this parcel provides permanent public access while saving a precious natural resource from certain development.

Farley Ledge represents a unique and unspoiled natural outdoor recreation area in Erving, Massachusetts. Farley is a primary rock-climbing destination in New England, and includes one of the most impressive sections of the nationally recognized Metacomet-Monadnock Trail. Farley is home to five-star trad climbing, sport climbing, ice climbing, bouldering and top roping. Only 1.5 hours from downtown Boston, the crag features superb rock quality—comparable to English grit in its best moments—and offers the only true multi-pitch experience in MA.

Farley—often billed as the best crag between the 'Gunks and Rumney—is virtually unknown. Its mythical status can be attributed largely to its unstable access. While the crag itself is owned by a utility that must encourage recreation, current parking is located at a small, privately owned eight-car lot, and trail access lies across a patchwork of additional private land parcels. Access is constantly threatened by the disparate voices of land abutters. The WMCC have worked closely to soothe these neighbors. Even so, the trailhead has been moved several times and the crag itself has been closed four times in the last twenty years.

This purchase ends all that uncertainty. Construction of a new trailhead and parking lot—the easiest part of this whole process—should be finished in time for the fall season. Perhaps most encouraging of all is the fact that this success story represents the efforts of a large, organized and motivated community on the local, regional and national level. Locals sniffed out, carried and closed the deal; the Appalachian Mountain Club offered substantial funds at a critical juncture; the Access Fund provided a significant grant as well as invaluable guidance and support (the land purchase is a direct result of AF's Acquisition Summit held last year).


For some reason I'm not seeing a lot of mosquitoes right now, maybe the little cool spell knocked them back a bit. However the black flies are starting to swarm. I was up on the top of Hurricane Mountain Road on Saturday and they were biting as well. The animals are bringing in ticks and we have to constantly check them, the kiddo and ourselves to make sure they haven't attached themselves. We even saw one crawling across the dining room table last night! They are bad right now.


Saturday, June 16th, 2007, 5:00p (Rain or shine)
Nancy Savickas' Alpine Refuge
17 Bridge Street, Albany, NH
(617) 285_0517 (cell)

Please come! Especially if we haven't seen you for awhile and no matter whether you still climb- once a climber, always a climber.

Slideshow- You do it! Bring some of your best pix. Let us know if you can contribute a digital projector. We always have fun no matter how many show up! Featuring Nancy's scrumptious hors d'oeuvres BYOB and something for the grill.

For details and directions CLICK HERE.

Bill Atkinson, chair - watkinson@compuserve.com

Nancy Savickas, vice chair - nj_savickas_28@hotmail.com


Up on one of the Mount Washington Valley's finest crags and want to know what that climb you're looking at is? Or maybe you're on your way up from Boston and want to check out the Ice Report for your upcoming weekend plans. Or more likely, you're at work just want to daydream about your next adventure. Well if you have a smart phone handy, you can get to NEClimbs from anywhere you have cell service. While it doesn't offer every single feature of the site and it's not an "app", in mobile form, it does do a whole lot and is very useful. Here is the live link to the mobile version of NEClimbs:

http://www.neclimbs.com/mobile

Check it out and if you have issues on your specific phone, please feel free to let me know.


Join us and LIKE us on Facebook. I'll try and post some interesting pix every Thursday and the latest Ice Report in the season, tho certainly not the whole Report. Here's where you can check it out:

http://www.facebook.com/NEClimbs/



Have fun and climb safe,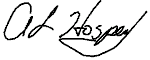 Al Hospers
The White Mountain Report
North Conway, New Hampshire
---
The Puking Gecko, Grand Wall, *** S9 5.12d/e 712m - An intimidating and salacious climb. The final pitch is so exposed, tricky, and continuously strenuous that it is impossible to even contact the rock at any point. Better than making passionate love on top of a Japanese Bullet Train. Superbly magnificent and grimly brilliant.
Andy Cairns