Like reading the White Mountain Report every week? Why not get it delivered to your e-mailbox every Thursday? All you have to do is subscribe. It's fast, painless, and best of all it doesn't cost you a dime!
CLICK HERE...

June 28, 2007

Hi Folks,

This weekend looks as if it's going to be a decent one, capped off with a Strawberry Moon that will be great if it's clear at night. Hopefully the predictions for somewhat cooler temps will be realized 'cause it's been pretty darned hot up here this week. When I say hot I really mean it too - almost 100 yesterday. I rode my bike to an appointment in Conway and by the time I got there I was wringing wet. Playing around on the slabs felt like I was in a reflector oven. Now if it would only rain a little to take the edge off. All of the thunderstorms have been passing us by.

I thought we were going to get one yesterday. Around 6 or so it got really dark over behind the Moats. I was out on the deck grilling burgers before the wife came home from work. The light over Cathedral was kind of rosy with a greenish tint that was creepy. Then the wind died and it got completely still except for some thunder I could hear bouncing off the distant hills. Of course the bugs took this as an indication to go crazy, swarming all around me. That was just the calm before the storm as within minutes the wind picked up. I had just taken the burgers & buns off the grill and turned it off when I felt a few drops start to come down. We sat down to eat fully expecting to have a gully-washer of a rain, but then the wind died, the raindrops stopped and the thunder marched off to the south. Another day with no rain, go figure... At least we're not in the same situation as California or Texas with the fires and floods.

Speaking of fires, we all got a little worried night before last - Tuesday. Starting in the late afternoon everyone in the neighborhood started smelling smoke. After the episode with the fire up in the Moats a couple of years ago and what's going on in Tahoe, we were all kind of nervous. One neighbor even woke up thinking that her house was on fire. Fortunately it seems to have been someone over at Echo Lake with a camp fire. I have never read anything about a major fire taking place in the woods right around Cathedral or Whitehorse, but it would be a real drag if that occurred. Let's hope it never does.


In last week's Report I mentioned that the person who was involved in the accident on Fun House/Poo had a head injury. According to a posting on the NEClimbs forum "he is home and recovering, and we are not expecting him to have any permanent damage". This is very good news. While thinking about this and the fact that he was not wearing a helmet, I was poking around the web and found an interesting blog entry on Dougald Macdonald's site here:

Andy's Reminder

It's in a posting from Friday, May 11, 2007 so you will need to scroll down a little, or look in the archives. The picture alone might be one of the better incentives you can have to wear that helmet! BTW
Dougald writes some good stuff and it's worth checking in there every once in a while to see what he has to say.



I raised the IceCON rating to a 5 today. It's unusual to get a 5 rating this early in the season, but this one has certainly been special. All the climbs in the Amphitheater are IN, as is pretty much everything else at Frankenstein. It's really pretty impressive just how much ice there is out there right now, in spite of how sunny it is. Just goes to show what snow and cold will do for things. That said, we have a VERY BIG round of snow coming in on Saturday evening through early Monday. Predictions are for 2 feet, but if we even get half that it's a big deal. If you're planning on climbing on Sunday just be aware of what that much snow means and please drive safe on the way home.
Huntington Ravine
options, but beware snow
Repentance
IN - P2 start tricky
Standard Route
IN - top pitch is much better
Dracula
IN


It looks as if we've gotten through the black fly season pretty minimally. There are still mosquitoes out there, but they aren't too bad. Keep an eye out for ticks on yourself & the animals and keep the bug dope handy, but it's not too bad unless you are in the deep woods or out after dark. Right now I'm using more sun screen than bug spray!


This Saturday night is the annual Jackson Dance at the covered bridge. They close off the bridge and have a band playing from 7-11PM. This year I'm playing along with several friends including my good friend blues guitarist & singer Tony Sarno. If you haven't seen Tony you definitely should. He's the real deal. The same band, this time with Tony up front, is playing at Horsefeathers on Sunday evening at 8:30. Both gigs should be great. If you're looking for something to do on the weekend, this is definitely it.


They are tentatively shooting for a Saturday evening meeting after climbing, either at the Rock Barn or The Calm Post. Check on line in the Rock Climbing: Sport section of the NEClimbs forum for more details, times and location. A proposed agenda is:

1. Current status of the RCA...funds, officers, etc.
2.Membership and whether we should have a small fee
3. Protection of our MOU with the Forest Service


Up on one of the Mount Washington Valley's finest crags and want to know what that climb you're looking at is? Or maybe you're on your way up from Boston and want to check out the Ice Report for your upcoming weekend plans. Or more likely, you're at work just want to daydream about your next adventure. Well if you have a smart phone handy, you can get to NEClimbs from anywhere you have cell service. While it doesn't offer every single feature of the site and it's not an "app", in mobile form, it does do a whole lot and is very useful. Here is the live link to the mobile version of NEClimbs:

http://www.neclimbs.com/mobile

Check it out and if you have issues on your specific phone, please feel free to let me know.


Join us and LIKE us on Facebook. I'll try and post some interesting pix every Thursday and the latest Ice Report in the season, tho certainly not the whole Report. Here's where you can check it out:

http://www.facebook.com/NEClimbs/



Have fun and climb safe,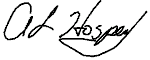 Al Hospers
The White Mountain Report
North Conway, New Hampshire
---
Consider what you want to do in relation to what you are capable of doing. Climbing is, above all, a matter of integrity.
Gaston Rébuffat