Like reading the White Mountain Report every week? Why not get it delivered to your e-mailbox every Thursday? All you have to do is subscribe. It's fast, painless, and best of all it doesn't cost you a dime!
CLICK HERE...

July 19, 2007

Hi Folks,

Well once again "life has gotten in the way" of life. There is no real Report this week because all of my time was taken up with dealing with the effects of this site and forum crashing on Tuesday afternoon. It took 2 days of futzing around to get things back and running again. Thank god I was able to find a reasonably recent backup! Couple that with my regular Windows XP machine going belly up, the guitarist in my band announcing that he was leaving town in 2 weeks, it's been raining for 3 days and my wife and son being away in Wisconsin for a week...well you get the picture. And I thought that I was going to get a little vacation. [wry grin] Oh yeah, the program that I wrote that email's out the Report was on that machine that died. I have a backup of that as well, but not as handy as I would like.



As of 2/15, there was still plenty of ice standing. That said it was a very balmy 44 today, won't be cold tonight and looks to be warm again tomorrow (Friday). A cooler weekend will prevail, but next week looks to be even warmer! If you are climbing this weekend, just be aware that the ice may be hero, but it may also be crap!
Huntington Ravine
many options, check AVY danger
Repentance
it was IN, but I'm not sure how long it will remain!
Standard Route
IN
Dracula
IN great

I could get all "antsy" about this kind of thing, but frankly it's simply not worth the effort. It's probably time to make a change in the band, I needed to reinstall the OS on my desktop machine and I guess that the site problems were a wakeup-call for making better and more frequent backups. No one got hurt in any of this, I was just a little inconvenienced and life will go on. Maybe it will make me appreciate the quiet times a little more. Hope you are having a great summer...


Up on one of the Mount Washington Valley's finest crags and want to know what that climb you're looking at is? Or maybe you're on your way up from Boston and want to check out the Ice Report for your upcoming weekend plans. Or more likely, you're at work just want to daydream about your next adventure. Well if you have a smart phone handy, you can get to NEClimbs from anywhere you have cell service. While it doesn't offer every single feature of the site and it's not an "app", in mobile form, it does do a whole lot and is very useful. Here is the live link to the mobile version of NEClimbs:

http://www.neclimbs.com/mobile

Check it out and if you have issues on your specific phone, please feel free to let me know.


Join us and LIKE us on Facebook. I'll try and post some interesting pix every Thursday and the latest Ice Report in the season, tho certainly not the whole Report. Here's where you can check it out:

http://www.facebook.com/NEClimbs/



Have fun and climb safe,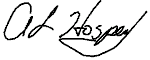 Al Hospers
The White Mountain Report
North Conway, New Hampshire
---
To qualify for mountain rescue work, you have to pass our test. The doctor holds a flashlight to your ear. If he can see light coming out the other one, you qualify.
Willi Pfisterer