Like reading the White Mountain Report every week? Why not get it delivered to your e-mailbox every Thursday? All you have to do is subscribe. It's fast, painless, and best of all it doesn't cost you a dime!
CLICK HERE...

August 2, 2007

Hi Folks,

On rare occasions there are these occasional "special times" that occur when you are guiding. They are usually unplanned and just seem to happen almost when you would least expect it. This weekend was one of those times, but interestingly enough it took place both when and perhaps because there was no one else around!

Mot of my guide work comes from people whom I have known over a number of years. In some cases clients are from different generations of the same family. Several weeks ago I got a phone call from a long time friend and client asking if I was available for this weekend. He and his son were hoping to get up here for a weekend's climbing. While I've known him for quite a few years, I have never met his son who is in his mid-late 20's. I had some other plans, but since this was someone I have known for a long time I rearranged my schedule.

We opted to spend Saturday doing some top-roping at the Echo Roof area. We got a pretty early start, but I was a bit surprised that there was only a single other car in the climber's lot at Whitehorse when we pulled in. The couple headed to the Ethereal Buttress and we pulled up at Echo Roof. I set up a couple of ropes and we spent an enjoyable morning climbing the 6-8 pleasant routes that area affords. We did a couple of practice rappels but because of threatening skies decided not to go any higher than a single pitch. Although the weather report had predicted a significant possibility of thunderstorms, none appeared. Perhaps this was why we only saw a single group go by on the lower trail all day.

Around 2:30 we decided to head over to the slabs to see if there was something that we wanted to do. I expected that there would be a number of parties in that area but there was only a single party rapping over the headwall above Lunch Ledge. Amazing... We decided on the first couple of pitches of Beginner's Route for a good ending to a fun day. I headed up and brought the father and son up to the tree belay. That went quickly so we decided to go for another pitch. All this time it had been cloudy, but as I headed up the clouds broke apart. The rock on this side of the cliff is a bit different that that on the main slabs - more rosy in color. Bringing the son up the light reflecting on the rock around the belay gave off an almost iridescent glow just as he arrived at the anchor. His dad made short work of that pitch and the 3 of us sat up there looking over the expanse of slab swathed in the afternoon's glow. Needless to say it was a nice ending to a good day.

We met a little later Sunday morning and again went over to Whitehorse, arriving close to 10. While the weather prediction for that day was a mirror image of the previous day, there was absolutely not a cloud in the sky - and even better there was absolutely no one on the cliff! I was amazed... While sunny and warm, it was by no means as hot as it had been earlier in the week. The rock wasn't even that hot so I opted to climb in my Guide Tennies approach shoes, rather than strap on my rock shoes. My feet certainly appreciated that option too.



In spite of the rain and warmup, there is still ice to be climbed in the Valley and Notches. Some additional caution is required after an event like this, but with reasonable care you should have stuff to climb this weekend. All of the larger climbs are still there and by mid-day Friday and Saturday should be good to go. Just place plenty of pro, check for bonding and beware of some of the top-outs and all should be good. For the time being I personally would NOT go under Repentance or Remission!
Huntington Ravine
UNKNOWN, probably climbable
Repentance
OUT
Standard Route
still OK
Dracula
OK

We cruised up to the toilet bowl in no time at all. As the son hadn't done the arch I traversed up and over left to that belay. And wasn't this nice... We could do anything we wanted with no other parties to inconvenience! The climb up the arch was absolutely good fun for all, and it allowed for a little more shade than a full-on assault of the slabs would have done. The son was suitably impressed with the natural "thread" at the top of the arch and the colorful collection of webbing. It's fun when you are with someone who has never been to these places. Seeing things like this through someone else's eyes is wonderful.

Only one more classic pitch and we were atop Lunch Ledge. Almost on command a breeze picked up, gently sweeping any bugs away and making for a perfect picnic time. The dad had been carrying the communal pack with water and lunch and we broke out the sandwiches and cold Gatorade.

The only human sounds we'd heard all day was that of kids playing in the water at Echo Lake. The dad had thought he'd heard another party below us at one point, but they never materialized. So there we sat - halfway up this most spectacular expanse of granite, in a delightfully cool breeze, eating a lunch that never tasted better, gazing out across the Mount Washington Valley and all thinking to ourselves, "It doesn't get a whole lot better than this." And it most certainly doesn't.


The AMC and the American Alpine Club are co-sponsoring a gathering in August. Everyone is welcome! Great climbing opportunities abound! Beautiful bolts at Rumney; tranquil trad in Franconia; true alpine on Cannon; exploration at Owl's Head. Catered dinner for those who respond to Eric or Bill before the 23rd. Cost is $15.00/person (est. max.) Otherwise: BYOB!

Fri.-Sun., August 24-26, 2007
WMNF Campground, Campton, NH
Camping fee: $5.00/person/weekend
Group site "B" for 40 reserved
Rain or shine (bring tarps to keep the beer dry)
(Drop in; no need to sign-up for camping)

Must reserve with Eric Engberg or Bill Atkinson for catered dinner:

Bill Atkinson: watkinson@compuserve.com
Eric Engberg: eengberg@kronos.com


Other than the evening mosquitoes and occasional deer flies that can follow you almost anywhere, it's pretty reasonable out there. A little mild bug dope will keep all of these creatures at bay.


Up on one of the Mount Washington Valley's finest crags and want to know what that climb you're looking at is? Or maybe you're on your way up from Boston and want to check out the Ice Report for your upcoming weekend plans. Or more likely, you're at work just want to daydream about your next adventure. Well if you have a smart phone handy, you can get to NEClimbs from anywhere you have cell service. While it doesn't offer every single feature of the site and it's not an "app", in mobile form, it does do a whole lot and is very useful. Here is the live link to the mobile version of NEClimbs:

http://www.neclimbs.com/mobile

Check it out and if you have issues on your specific phone, please feel free to let me know.


Join us and LIKE us on Facebook. I'll try and post some interesting pix every Thursday and the latest Ice Report in the season, tho certainly not the whole Report. Here's where you can check it out:

http://www.facebook.com/NEClimbs/



Have fun and climb safe,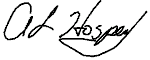 Al Hospers
The White Mountain Report
North Conway, New Hampshire
---
if your going to solo, fall early
Jim Donini