Like reading the White Mountain Report every week? Why not get it delivered to your e-mailbox every Thursday? All you have to do is subscribe. It's fast, painless, and best of all it doesn't cost you a dime!
CLICK HERE...

September 6, 2007

Hi Folks,

There has been a fair amount of new route development taking place lately, some on local crags like Cathedral Ledge, where you might think that there is nothing left to be done. Obviously that's not really the case, as evidenced by several fine new lines being discovered and developed by local climbers such as George Hurley, Brad White, Zebulon Jakub, Dave Lottmann and Michael Khan. For example it was hard to believe that there would be anything new over on the North End of Cathedral, but George and Dave found a pair of really nice lines, one new (The Liger) and one as an extension of an existing climb (The Roof). I climbed The Roof and its extension with George this past spring and it's as nice a climb as one could possibly ask for. The Liger, which goes up the corner of the Unicorn ice climb, looks very cool as well.

Another new climb was added next to Repentance by Zebulon and Brad, taking you up to the belay anchor on the first pitch of Repentance. I haven't gotten the complete details, but I understand it's a 10 with excellent gear. There is some nice looking rock in that section of the cliff, but as many times as I've walked by there I have never spotted what looks like a line. I received a note from George and Mike Khan a few weeks ago about another route that George discovered right by the start of Recompense. They named it By The Way and rated it at 9+ or 10-. Apparently you start on the "granite steps which lead up to Recompense, Brown's Fist, etc." The crux is at the top and has a bolt for protection.

Of course there is always some amount of adventure route development going on in the "back country" by a variety of folks, most of which you never hear about unless you know the parties involved. Recently a flurry of activity has taken place in Crawford Notch on Mt. Webster. While generally thought of as a winter alpine destination, it's actually home to some very nice granite slabs. Longtime guide and climber Chuck Woodman and partner Jack Dorsey have put up a couple of long moderate routes on the Central Gully slabs, almost directly across from Willey's Slide. Their 2 documented climbs are in the 5.5/5.6 range. Bore Tide, another climb put up by a different group in the same area, goes at 5.10. These climbs have seen quite a bit of traffic lately and the reports are very good. Word has it that there is more to come! Kudos to all parties involved...



I'm getting texts, emails, PM's, even psychic telepathy queries. all asking the same thing... Is there going to be ice tomorrow, Sunday, Monday, in 2 weeks. I'm telling everyone the same thing - I have absolutely no idea. It rained most of the day today, Friday. There is a big rain predicted for Saturday night. Even if it gets colder on Sunday, it's not going to be really cold! Therefore it's a total & complete crap shoot!

Is the season over, probably not completely. There will still be reasonable ice in the upper elevations for weeks. Most likely Standard and Dracula will hold on a bit longer. But Dropline fell down today and I wouldn't go anywhere near the Frankenstein Amphitheater. Honestly, I would be very very cautious climbing anything this weekend.
Huntington Ravine
good
Repentance
OUT
Standard Route
possible
Dracula
possible

In the past people found out about new routes from the first ascent party directly, by scouring the New Route Book which was stored under the counter at IME, or just by seeing a freshly cleaned or bolted line on the cliff. Now a big part of the exchange is happening on-line, in places like our own NEClimbs.com forum. It's a cool development whereby a FA party can post an announcement and some pictures or a topo one evening and have people get out and do the climb the next day. I want to thank all those who have taken the time to post their routes on NEClimbs so that the rest of us can enjoy their efforts in a timely manner.


Saturday, September 8
10 am – 2 pm

Now is your chance to give back to the great places where we all love to recreate. REI, the Access Fund, and DCR have partnered to bring this year's Adopt-A-Crag event to the South Shore. We will be working to make the Quarries shine for ClimbFest, taking place on September 22. Please wear long pants and bring work gloves.

Please call REI at (781) 740-9430 to register and obtain directions. Free REI T-shirt, snacks and water will also be provided by REI.


Absolutely minimal bugs out there this time of year except for some mosquitoes & gnats.


Up on one of the Mount Washington Valley's finest crags and want to know what that climb you're looking at is? Or maybe you're on your way up from Boston and want to check out the Ice Report for your upcoming weekend plans. Or more likely, you're at work just want to daydream about your next adventure. Well if you have a smart phone handy, you can get to NEClimbs from anywhere you have cell service. While it doesn't offer every single feature of the site and it's not an "app", in mobile form, it does do a whole lot and is very useful. Here is the live link to the mobile version of NEClimbs:

http://www.neclimbs.com/mobile

Check it out and if you have issues on your specific phone, please feel free to let me know.


Join us and LIKE us on Facebook. I'll try and post some interesting pix every Thursday and the latest Ice Report in the season, tho certainly not the whole Report. Here's where you can check it out:

http://www.facebook.com/NEClimbs/



Have fun and climb safe,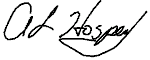 Al Hospers
The White Mountain Report
North Conway, New Hampshire
---
It's not getting to the top that counts, it's the way you do it.
Geoffery Winthrop Young