Like reading the White Mountain Report every week? Why not get it delivered to your e-mailbox every Thursday? All you have to do is subscribe. It's fast, painless, and best of all it doesn't cost you a dime!
CLICK HERE...

September 27, 2007

Hi Folks,

When I left for DC on the 19th there was some hint of color in the hills and a bit of a nip in the air. It seemed a bit on the early side to be calling it fall, and I was hoping for another blast from summer. The entire time we were away the weather up here was absolutely perfect, while a bit on the warm side in DC. And then of course it all fell apart 2 days after we got back, getting hot and muggy and now rainy. Why am I not surprised?

Still it is pretty nice, and most especially at night. As usual I played Hoot Night at the Wildcat Tavern on Tuesday Night. Although it's over at 11:30, I never get home until between 12:30 and 1 AM. This Tuesday as I drove down my street, over between Echo Lake and Cathedral Ledge, I noticed a bright light up near the top of Whitehorse. At first I thought it was at the top, so I drove over to the Hotel to have a better look. Apparently the night was so prefect that someone took advantage of it and climbed Whitehorse at night in the full moon. I watched the two headlamps as the wandered up the finishing slabs and was really envious. This is something that I have always wanted to do, but never managed to get together.

Many of us have these tick-lists that we carry through lives. Some are serious: Denali, K2, the Seven Summits... Others more modest: The Book, Remission in winter, Drop Line, etc. I guess that climbing Whitehorse on a full moon might be better classified as on my wish-list. It's not difficult to do, just difficult to arrange. Besides having a whole night to do the climb, I have to get a partner who has the same, and be able to do it when the moon is right and the weather cooperates. Lots of bits & pieces to put together. Well regardless, I just wrote it down in my tick book, so it's officially on the LIST. A quick Google search turned up the next few times the moon will be full and the weather good...October 26 and November 24th. Time to make it happen. What's on your list?


Saturday, October 20, 2007, 5:00p
Nancy Savickas' Refuge Alpiniste
17 Bridge Street, Albany, NH
(617) 285_0517 (cell)


More details



It's been a wonderful ice season, but Spring is officially here folks. Thus the sun is strong so it's warm during the day, but it's cold at night. And of course that means that climbs in the full sun are crap, but anything in the shade can still be good and maybe even building a bit. Sure, Standard Route is still massive, but the ice isn't all that good IMO. I was up there today and thought the ice above the cave was punky! Climbs in the reflector oven that is the Amphitheater are a mess now and honestly in my mind it's not a smart place to be. We're entering a time when the best climbing will be up high in the Ravine. And of course the longer days make it a great time to be up there. From here on out I'm only going to be posting pictures of things I think are in climbable shape, and that's a dwindling supply.
Huntington Ravine
IN mostly
Repentance
OUT
Standard Route
climbable, but getting punky
Dracula
IN - bring your snorkle


A lot of new route activity has taken place in the area this summer. Check in the forums on NEClimbs.com for info on new routes on Mt. Webster, Attitash Crag, Whitehorse, Cathedral, Green's Cliff and more. I have put a lot of them as well as some that folks sent recently up in the Routes section of the web site. Kudos to all who have been working so hard.


Perfection - no bugs to speak of...


Bates, 96, was a member of the "Harvard Five," former president of the American Alpine Club, honorary member of the 10th Mountain Division and lieutenant colonel honored with the Legion of Merit and Bronze Star. He authored and edited mountaineering literature, including Five Miles High (1939), K2: The Savage Mountain (1954) and his autobiography, The Love of Mountains is Best (1994). That love blossomed on New England's greater peaks, in the White Mountains of New Hampshire and on Katahdin in Maine. At Harvard, from 1929-1935 (earning a bachelor's degree in 1933 and a master's two years later), mountaineering became one of his core interests. He connected with Charles Houston, Bradford Washburn, Adams Carter and Terris Moore--they forged lifelong friendships and later became known as the "Harvard Five".

More at Alpinist.com


Someone asked me if there was another reason other than vacation for going to DC. After all it's not exactly a climbing or cycling destination. Well the full reason was that My dad, who passed away at 92 last Thanksgiving, was to be buried in Arlington Cemetery. He was a veteran, a fighter pilot in WW II in the South Pacific. My sister made arrangements for he and my mother, both of whom had been cremated, to be interned there. While I am not impressed with how veterans are treated in life, they most certainly are treated well in death. He had a full military funeral with a band, horse drawn caisson and 7 gun salute. Everyone there was wonderful and it was a very special ceremony for our family. It was surprisingly emotional for all of us.

While there most certainly is a hierarchy within the military, in death there is none. There were generals next to privates, next to sergeant's next to whatever. Very interesting... I was skeptical about doing this, but I am very glad that we did. While mom has been dead for 10+ years and dad less than a year, this really wrapped things up in a way that had not happened for me. I'm very glad we did it.


Up on one of the Mount Washington Valley's finest crags and want to know what that climb you're looking at is? Or maybe you're on your way up from Boston and want to check out the Ice Report for your upcoming weekend plans. Or more likely, you're at work just want to daydream about your next adventure. Well if you have a smart phone handy, you can get to NEClimbs from anywhere you have cell service. While it doesn't offer every single feature of the site and it's not an "app", in mobile form, it does do a whole lot and is very useful. Here is the live link to the mobile version of NEClimbs:

http://www.neclimbs.com/mobile

Check it out and if you have issues on your specific phone, please feel free to let me know.


Join us and LIKE us on Facebook. I'll try and post some interesting pix every Thursday and the latest Ice Report in the season, tho certainly not the whole Report. Here's where you can check it out:

http://www.facebook.com/NEClimbs/



Have fun and climb safe,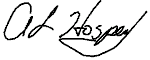 Al Hospers
The White Mountain Report
North Conway, New Hampshire
---
Nobody climbs mountains for scientific reasons. Science is used to raise money for the expeditions, but you really climb for the hell of it.
Sir Edmund Hillary