Like reading the White Mountain Report every week? Why not get it delivered to your e-mailbox every Thursday? All you have to do is subscribe. It's fast, painless, and best of all it doesn't cost you a dime!
CLICK HERE...

October 11, 2007

Hi Folks,

Well it certainly feels like Fall at last. This past week bounced back and forth between gorgeous and rainy, but of course that's par for the course in the month of October. The thoughts of the impending ice season have been helped along by the weather pundits saying that there is a possibility of snow showers (yup you read that right, I said SNOW) on Saturday & Sunday nights. Considering that it's been fairly warm lately, that's hard to believe. But we wouldn't have expected the huge dump we got last year in October that sent everyone scurrying up to Wildcat for some of the best skiing of the season! Keep your eyes on the Mt. Washington webcam...

Not quite sure what the deal was, but we didn't get quite the foliage season we'd hoped for, and the local economy needed. Maybe it was the dry summer, maybe global warming, maybe something else but things are a bit on the dull side. It wasn't that great last fall either, but at least this year we didn't get the windstorm that stripped the leaves off all the trees in one fell swoop like last year. It's funny to me how from year to year particular trees seem to make the change differently. The tree at the base of Thin Air and the one near the start of Tranquility haven't been as vibrant as usual, nor are the small trees right across the road from StoryLand. Those are the three that I judge "peak" by. Maybe if we get another dry spell, they'll brighten up. It still is so wonderful to be out in the woods with the light filtering down in shades of red and gold. There is something so warm and special about it.

Foliage season notwithstanding, we also got the traffic from the Fryeburg Fair. In spite of the so-called widening of Rt 16, the congestion was about as bad as i've seen it in almost 20 years of coming up here. It made me pull out every possible local trick for getting around. They all came into play - the North South Local Road, the Coleman shortcut, Kersarge Road, Thorn Hill Road and even Passaconaway and Bear Notch Roads came into play. And this year we even used Hurricane Mountain Road to get into the Fair the back way through Lovell. It's further, but you gotta do what you got to do!



Temps have been dropping all day Friday. It went from 44 at 5 AM, to 28 at 2:15 PM! The cold and the water we have in the system now should really stabilize things, assuredly allowing the ice to build again. In a way this is similar to March conditions where the warm days and chilly nights simply serve to fatten things up.
Huntington Ravine
good, check the avalanche danger
Repentance
not yet
Standard Route
still good
Dracula
IN, both sides good

One quick rant - After 18 months, the new Scenic Vista has at last been completed. In case you haven't seen it, that's the gray structure that looks like a big blob of concrete.Yup, the one that actually obscures the scenic view from the deck at the ice cream shop next to Subway just south of town. I have no idea why the State, in it's infinite wisdom, decided that we needed a new vista building at a cost to the NH taxpayers of a cool 2.5 MILLION dollars! Not only that, but it obscures the view and has less parking spaces than before. [sigh] We can't afford to support our schools, but we can build this... This work kind of reminds me of our federal government, in miniature.


I know I've said this before, but this may be the perfect time to poke around looking for new routes. The leaves are coming off the trees, and you can spot interesting outcroppings and lines a lot easier than in the middle of the summer. Riding around and scoping things out so you can put up a new route in the spring summer is a popular occupation around here. If you have any new routes yourself, post them on the NEClimbs web site and pass 'em this way. I'll post them into the Routes section of the web site so everyone can enjoy them. I've got pretty much all of the new routes into the online guide on NEClimbs. Just a couple more to go and I'll be out from under the backlog. Looks as if there are some nice

Some folks have this attitude that they put up routes and then don't tell anybody about them. I've never quite understood the rationalization, but there you go... If that's your bag, you do run the risk of having someone find that line and snag it, perhaps putting in bolts and pins where you may not desire. That can make for a conflict that could have easily been avoided. Even if you don't want to pass the info to me, you really should put it in the New Routes Book that is kept under the counter at IME. Just a thought...


No word on the "evil bug" situation as of yet. With the weather we've been having it may all be moot pretty soon. Let's hope...


Up on one of the Mount Washington Valley's finest crags and want to know what that climb you're looking at is? Or maybe you're on your way up from Boston and want to check out the Ice Report for your upcoming weekend plans. Or more likely, you're at work just want to daydream about your next adventure. Well if you have a smart phone handy, you can get to NEClimbs from anywhere you have cell service. While it doesn't offer every single feature of the site and it's not an "app", in mobile form, it does do a whole lot and is very useful. Here is the live link to the mobile version of NEClimbs:

http://www.neclimbs.com/mobile

Check it out and if you have issues on your specific phone, please feel free to let me know.


Join us and LIKE us on Facebook. I'll try and post some interesting pix every Thursday and the latest Ice Report in the season, tho certainly not the whole Report. Here's where you can check it out:

http://www.facebook.com/NEClimbs/



Have fun and climb safe,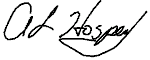 Al Hospers
The White Mountain Report
North Conway, New Hampshire
---
Hey, look, don't worry too much about me
Rob Hall