Like reading the White Mountain Report every week? Why not get it delivered to your e-mailbox every Thursday? All you have to do is subscribe. It's fast, painless, and best of all it doesn't cost you a dime!
CLICK HERE...

October 25, 2007

Hi Folks,

Once again there's this whole bru-ha-ha going on over climbing ethics. Every once in a while something happens that gets everyone in an uproar. In this case a climber from the general area put up a route on a somewhat remote, back-country cliff. He did it "rope solo". In the process he "enhanced" a hold so that it would go at a moderate grade. Someone who did the climb asked him about it, and he admitted to his actions. In this case honesty may not have been the best policy.

In true Internet Forum style, he was initially pummeled to the point of not wanting to participate any more and wanting to pull his route from the database. As the thread wound on, the debate became a bit more moderate, thank goodness. You can read the whole thing yourself if you like, but I do think it's worth pointing out a couple of things.

This is by no means the first time that a climb has been put up on which holds have been enhanced in one way or another. If nothing else, I'll bet dollars to doughnuts that lots of climbs have been altered in one way or the other in the "cleaning" stage. In most cases no one ever admits anything, so it just gets ignored or never comes up. But, having put up a couple of climbs of my own I can say that it's a very fine line.

If people are really worried about the "ethics" of protecting the rock, I suggest that they look carefully at those who go around chopping or flattening bolts in the name of "ethics". Lets be honest here, an enhanced 2 finger pocket on a back-country cliff is a whole lot different IMNSHO than chopping the bolts at Mormon Hollow, Farley Ledge, Thin Air, a new sport climb next to Crack In The Woods or smashing the anchors at the North End of Cathedral. Any one of these actions have caused significantly more damage to the rock than this measly drilled pocket.

Chopping bolts or drilling holds when no one is around is kind of like posting a flame on the Internet. You do it and most of the time no one knows who did the deed. It is quite surprising when someone comes out and admits that they did something like that and frankly I would say that takes a lot of balls. The drilled pocket doesn't matter a smidgen to me, but the respect I have for the person who did it and admitted it is quite significant.

Just my 2 cents of course...



It's been a wonderful ice season, but Spring is officially here folks. Thus the sun is strong so it's warm during the day, but it's cold at night. And of course that means that climbs in the full sun are crap, but anything in the shade can still be good and maybe even building a bit. Sure, Standard Route is still massive, but the ice isn't all that good IMO. I was up there today and thought the ice above the cave was punky! Climbs in the reflector oven that is the Amphitheater are a mess now and honestly in my mind it's not a smart place to be. We're entering a time when the best climbing will be up high in the Ravine. And of course the longer days make it a great time to be up there. From here on out I'm only going to be posting pictures of things I think are in climbable shape, and that's a dwindling supply.
Huntington Ravine
IN mostly
Repentance
OUT
Standard Route
climbable, but getting punky
Dracula
IN - bring your snorkle


A couple of years ago I mentioned something about my friend Yuki building an ice tower in his back yard. I figure that you gotta be a bit desperate to do something like that, but I was really amused to read this article in the latest Alpinist - Climbing Life online magazine -

Alpinist Link It's about a couple of guys from Fenton Michigan who obviously have lots of time on their hands and a real desire to climb some ice. Very funny article with some hilarious pictures.


First have to I admit to being a transplanted Massachusetts native. Well not a real Mass native, since I am originally from Georgia, but I did live in Boston for 15 years so I can claim some level of residency. While I was there I did get addicted to the local sports teams, but there wasn't all that much to cheer about if you were a baseball & football fan like I was. But now I can really say what every Boston sports fan must be feeling - How about those Red Sox and Patriots folks? It's pretty amazing when Boston has 2 good teams at the same time. Now if the Celtics & Bruins would just get on board....


Seems as if we've been pretty lucky this summer with regards to climbing accidents. Not much if anything has taken place around here, and that's a good thing. I did hear a rumor of an accident in the Daks, but have no details.

There have been a couple of unfortunate incidents not related to climbing that have taken place lately. One was on Mt Lafayette where a woman slipped on a patch of ice and injured her ankle, requiring evacuation. Who would have thought that you'd need crampons at this time of year? The other involved a woman who was killed at the top of the Boulder Loop Trail. She and her new husband were sitting on the edge of the slab when the dead log they were sitting on broke in half, they slid down the slab and the log rolled over them both - killing her. Totally freak accident, and totally tragic.


Up on one of the Mount Washington Valley's finest crags and want to know what that climb you're looking at is? Or maybe you're on your way up from Boston and want to check out the Ice Report for your upcoming weekend plans. Or more likely, you're at work just want to daydream about your next adventure. Well if you have a smart phone handy, you can get to NEClimbs from anywhere you have cell service. While it doesn't offer every single feature of the site and it's not an "app", in mobile form, it does do a whole lot and is very useful. Here is the live link to the mobile version of NEClimbs:

http://www.neclimbs.com/mobile

Check it out and if you have issues on your specific phone, please feel free to let me know.


Join us and LIKE us on Facebook. I'll try and post some interesting pix every Thursday and the latest Ice Report in the season, tho certainly not the whole Report. Here's where you can check it out:

http://www.facebook.com/NEClimbs/



Have fun and climb safe,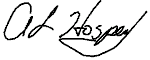 Al Hospers
The White Mountain Report
North Conway, New Hampshire
---
Climbing may be hard, but it's easier than growing up.
Ed Sklar