Like reading the White Mountain Report every week? Why not get it delivered to your e-mailbox every Thursday? All you have to do is subscribe. It's fast, painless, and best of all it doesn't cost you a dime!
CLICK HERE...

December 13, 2007

Hi Folks,

It's hard to come up with too many superlatives for this Fall's ice season. Yup, that's right folks. it's still officially Fall. Considering that we haven't reached the winter solstice, this is really amazing. Everyone I've talked with says pretty much the same thing...this is the best early season ice they've seen in many years. And while everything isn't IN, the Frankenstein Amphitheater for one example, there is enough out there to climb that everyone should be smiling from ear to ear.

For my own part, it's really hard for me to stay inside right now. I have a lot of end-of-the-year projects to complete, but it's So hard sitting at my desk, knowing that there is ice building somewhere nearby! Yesterday I hooked up with my old buddy Toby for a run at Standard on Frankenstein. It's been looking better 7 better, so I figured it would be a great one to do with him as he hadn't lifted a tool this season. As we pulled up in the Arethusa parking lot at around 10:45 we were very surprised that there were no other cars there except for a car with 2 middle-aged hikers. Then we got a flurry of freezing rain pellets and gusty wind that continued all the way down the tracks to the trestle. It did nothing to diminish our enthusiasm though, as everywhere we looked there was ice to be seen.

Turns out that Standard couldn't have been a better choice. The ice was mid-season fat and generally plastic. The run up into the cave was really sweet... Although there was a bit of crusty snow on the top of the bulges, altogether it was single sticks all the way. Stepping left out of the cave, the ramp on the right wasn't in so I headed straight up. There was open water where it often is in the early and late seasons - right in the middle before you pull over to the next tier, but there was plenty of ice to protect so it was no real problem. As I brought Toby up the wind kicked up some impressive gusts.It looked as if there was going to be a major snow squall coming down the Notch, but it never materialized tho we certainly got our share of wind. I ran up the upper tier all the way to just below the curtains at the top. It was mostly walking on snow with only a small bulge or two. The upper curtains were not in but there were two large pillars in the middle that looked very good, and stout. The easy finish was all open rock or rock covered with snow so I wandered far left. Still not far enough as when I got to the very last feet before the trees there was still rock under a veneer of snow. Heading far left into the trees would be a better option for a while IMO.

I brought Toby up and we coiled the ropes & we walked off around over top of Dracula. and back past the Hanging Gardens and Dropline. 20 minutes later we were back at our packs. Another party were heading up Standard, after apparently doing Dracula. These were the only folks out on the ice all day! It really couldn't have been a whole lot better and I hope you all get out climbing soon.

Toby following pitch 2
the hole in the middle




It's been a wonderful ice season, but Spring is officially here folks. Thus the sun is strong so it's warm during the day, but it's cold at night. And of course that means that climbs in the full sun are crap, but anything in the shade can still be good and maybe even building a bit. Sure, Standard Route is still massive, but the ice isn't all that good IMO. I was up there today and thought the ice above the cave was punky! Climbs in the reflector oven that is the Amphitheater are a mess now and honestly in my mind it's not a smart place to be. We're entering a time when the best climbing will be up high in the Ravine. And of course the longer days make it a great time to be up there. From here on out I'm only going to be posting pictures of things I think are in climbable shape, and that's a dwindling supply.
Huntington Ravine
IN mostly
Repentance
OUT
Standard Route
climbable, but getting punky
Dracula
IN - bring your snorkle


Thanks to everyone who has made your donation to NEClimbs and the White Mountain Report. Our current donor list has grown to 108 individual and 6 corporate sponsors. The Donations list on the NEClimbs site is up to date as of this morning. It contains the names of all of those who have contributed as a part of this 2007/2008 fundraiser.

I sincerely appreciate your help. Providing you with the latest condition reports, reporting on events and people in the local climbing community and maintaining the site consumes over hours a week, and with the cost of gas in the truck driving all over the place to take pics of the ice in winter! That's not insignificant these days.

When I request a minimum $20 donation I am hoping that you find the information I provide to be worth at least that amount to you personally. Just the info you get from the Report or from NEClimbs could easily save you more than that in gas on a single trip to the Whites. More if you drive a old truck like mine!

The drawing was held Thursday morning and here are the winners of this year's Fundraiser Raffle:

Woody Woodford - Ice Screw (your choice of size)
Jon & Brenda Shuttle - White Mountain Ice Guide
Pamela Frank - The Ghosts Of Everest
Gust Stringos - The Ghosts Of Everest
Pete Grande - Accidents In North American Mountaineering
Virginia Kramer - Accidents In North American Mountaineering
Edward Gehrke - The Villan, A Portrait of Don Whillans
Christopher Croft - Tim Kemple Bouldering Guide
John Graefe - Water bottle
Donald Buchholtz - Water bottle

Please email or contact me directly to arrange for claiming your prize. Obviously picking it up here in North Conway or at a prearranged location in the area would be best to avoid incurring shipping charges. Congratulations to all the winners and again my deepest appreciation to all those who have participated.

Of course, even though this fundraiser has ended, you can still make a donation and it will be appreciated just as much. Simply click the link below to make your donation...

CLICK HERE to make a donation

You DON"T need to have a PayPal account to use this service. Any credit card is fine. If a credit card is not an option, you can make out your check or money order to NEClimbs and send it to:

NEClimbs
92 Bow Lane
North Conway, NH 03860

REMEMBER, it's your contribution that makes this newsletter and the NEClimbs web site possible. Thanks so much for your support.


Up on one of the Mount Washington Valley's finest crags and want to know what that climb you're looking at is? Or maybe you're on your way up from Boston and want to check out the Ice Report for your upcoming weekend plans. Or more likely, you're at work just want to daydream about your next adventure. Well if you have a smart phone handy, you can get to NEClimbs from anywhere you have cell service. While it doesn't offer every single feature of the site and it's not an "app", in mobile form, it does do a whole lot and is very useful. Here is the live link to the mobile version of NEClimbs:

http://www.neclimbs.com/mobile

Check it out and if you have issues on your specific phone, please feel free to let me know.


Join us and LIKE us on Facebook. I'll try and post some interesting pix every Thursday and the latest Ice Report in the season, tho certainly not the whole Report. Here's where you can check it out:

http://www.facebook.com/NEClimbs/



Have fun and climb safe,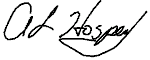 Al Hospers
The White Mountain Report
North Conway, New Hampshire
---
Tools are for your hands, not your ass.
Harry Berger