Like reading the White Mountain Report every week? Why not get it delivered to your e-mailbox every Thursday? All you have to do is subscribe. It's fast, painless, and best of all it doesn't cost you a dime!
CLICK HERE...

December 20, 2007

Hi Folks,

So, what else can I talk about other than the state of the ice these days? Well I suppose the weather might be one thing, especially since it's the main contributor to this wonderful early season. As I'm sure you've heard, it's been cold and snowy up here in the hinterlands. We had a wonderful storm Saturday night and Sunday that dumped 8-12 inches across the area. While the weather pundits were talking on Friday about the approaching storm as if it were a horrible thing, all the locals were grinning from ear to ear. In this area the more snow, the more money flows into town.It's a one to one correlation that it doesn't take a genius to understand.

I took a young client, Mike, out on Cinema and Upper Hitchcock on Saturday and speaking of cold, it sure was cold before the storm. Fortunately it wasn't windy or we would have had a real problem. There was a lot of snow on the climb and the ice was fairly thin. In places it was literally just a foot or two of snow over bare rock! That certainly made things a bit more spicy. Usually I make the first pitch up to the good ice bulge by the bushes, then go up to a bulge in the middle, then to the final thick ice and then to the top. This time the second bulge really wasn't there. I had to belay in the snow with a body belay & get him to bulge where he could clip into a screw and hang out while I waded up to the last big bulge. This was in the sun all the time so we felt pretty good. When I brought him up to the final tree, that was in the shade & I started to feel the cold.

The plan was to go across on the tree ledge to get to Upper Hitchcock. That was a bit more of a hassle than usual, due to the fact that there was no trail and there was waist deep or deeper snow all the way across. It took me a bit over an hour to break the trail across. WHEW! That made me work up a sweat. When we got to Hitchcock there was a party of 3 rapping off. I knew one of the group, Brian Irwin, and we chatted for a bit as his partners came down. Around this time I saw one, two and then a third party come across from Cinema. They must have been happy to have had the trail all beat out. That last party must have fairly sauntered across. Of course it all was for naught as I am sure that the big storm on Sunday obliterated my hard-won trail quite quickly.

While I was waiting I looked at the little thermometer on my pack. It registered a very cool ZERO degrees! Yeow...no wonder my finger were starting to cool off. I ran up Upper Hitchcock and brought my partner up. The fingers were definitely cold by now and it felt as if the temp had dropped another degree or two. The original plan was to finish to the top and hike out but it was now 3PM and there was no indication that anyone had done the very upper section. No way I wanted to be up there wandering around in the cold and dark, so we rapped back down the gully and then on down Lower Hitchcock. We were back at the car before dark. All in all a very nice day's work. Here are couple of shots:

Mike coming up pitch 1 of Cinema
Upper Hitchcock is looking very good



It's been a wonderful ice season, but Spring is officially here folks. Thus the sun is strong so it's warm during the day, but it's cold at night. And of course that means that climbs in the full sun are crap, but anything in the shade can still be good and maybe even building a bit. Sure, Standard Route is still massive, but the ice isn't all that good IMO. I was up there today and thought the ice above the cave was punky! Climbs in the reflector oven that is the Amphitheater are a mess now and honestly in my mind it's not a smart place to be. We're entering a time when the best climbing will be up high in the Ravine. And of course the longer days make it a great time to be up there. From here on out I'm only going to be posting pictures of things I think are in climbable shape, and that's a dwindling supply.
Huntington Ravine
IN mostly
Repentance
OUT
Standard Route
climbable, but getting punky
Dracula
IN - bring your snorkle


BTW if you are in town over the weekend drop by the WIldcat Tavern in Jackson. I'm playing there with my friend Tony Sarno. It's a great band. Tony is a great guitarist and singer. We do a mix of originals and classic blues & rock tunes. The burgers are good and the beer is cold. If you come by be sure to say hi. I'm the old guy playing bass.


Once again, thanks to all who participated in the 2008 NEClimbs/White Mountain Report Fundraiser. I really appreciate your support. The drawing was held last week and here are the winners of this year's Fundraiser Raffle:

Woody Woodford - Ice Screw (your choice of size)
Jon & Brenda Shuttle - White Mountain Ice Guide
Pamela Frank - The Ghosts Of Everest
Gust Stringos - The Ghosts Of Everest
Pete Grande - Accidents In North American Mountaineering
Virginia Kramer - Accidents In North American Mountaineering
Edward Gehrke - The Villan, A Portrait of Don Whillans
Christopher Croft - Tim Kemple Bouldering Guide
John Graefe - Water bottle
Donald Buchholtz - Water bottle

If you haven't contacted me to arrange for claiming your prize, please do so at your convenience. Obviously picking it up here in North Conway or at a prearranged location in the area would be best to avoid incurring shipping charges. Congratulations to all winners and again my deepest appreciation to all those who have participated.

Although this fundraiser has ended, you can still make a donation and it will be appreciated just as much. Simply click the link below to make your donation...

CLICK HERE to make a donation

You DON"T need to have a PayPal account to use this service. Any credit card is fine. If a credit card is not an option, you can make out your check or money order to NEClimbs and send it to:

NEClimbs
92 Bow Lane
North Conway, NH 03860

REMEMBER, it's your contribution that makes this newsletter and the NEClimbs web site possible. Thanks so much for your support.


Up on one of the Mount Washington Valley's finest crags and want to know what that climb you're looking at is? Or maybe you're on your way up from Boston and want to check out the Ice Report for your upcoming weekend plans. Or more likely, you're at work just want to daydream about your next adventure. Well if you have a smart phone handy, you can get to NEClimbs from anywhere you have cell service. While it doesn't offer every single feature of the site and it's not an "app", in mobile form, it does do a whole lot and is very useful. Here is the live link to the mobile version of NEClimbs:

http://www.neclimbs.com/mobile

Check it out and if you have issues on your specific phone, please feel free to let me know.


Join us and LIKE us on Facebook. I'll try and post some interesting pix every Thursday and the latest Ice Report in the season, tho certainly not the whole Report. Here's where you can check it out:

http://www.facebook.com/NEClimbs/



Have fun and climb safe,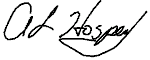 Al Hospers
The White Mountain Report
North Conway, New Hampshire
---
Winter alpinism is hard enough without the added dilemma of free-climbing ethics.
Barry Blanchard