Like reading the White Mountain Report every week? Why not get it delivered to your e-mailbox every Thursday? All you have to do is subscribe. It's fast, painless, and best of all it doesn't cost you a dime!
CLICK HERE...

February 28, 2008

Hi Folks,

This is a really short Report this week. Not only isn't there a lot to write about, but we got hit with another snow storm on Tuesday night. This time it dumped a solid foot of the wet white stuff on the Valley, with a little less falling on Mt. Washington. I had hoped to get out to see the state of the ice and take some pictures on Wednesday. Unfortunately I ended up spending all day digging out and cleaning up from the storm.

This storm's total was also the final straw that forced me into shoveling the 5 feet of snow off my garage roof! That alone took 4 hours of backbreaking effort, and drove me to the chiropractor in the afternoon. Almost everyone I know has reached the point of having nowhere to put the snow that has accumulated. The snowbanks in my driveway are so tall that they have almost reached the point where my snow blower will no linger be able to throw it over the top! And speaking of over the top, we now have very close to 100 inches of snow accumulated so far. That puts us within 22 inches of surpassing the previous record annual snowfall, set in the mid-1800's. Pretty amazing, aye? No wonder I can no longer see out my office or living room windows! Unless the pattern changes I don't see any reason that we won't reach that record.

I'm guiding THursday, Friday and Saturday so I will be out there in the thick of it and will see how things are faring. I'll try and get an updated Report onto the web site Thursday or Friday night if I can. As of the weekend all the ice is in great shape. It's been cold all week except for Monday, so that's is unlikely to have changed. That said I'n not all that looking forward to tromping around in the woods with all this new snow, and there is more coming on Friday evening! Things were just finally getting packed down again, but now... There weren't a lot of folks out Wednesday, so it might be time to break out the snowshoes.



Last week there was almost nothing worth climbing except for the North End of Cathedral, some stuff on Mt Willard and a few scrappy obscure climbs here & there. It's a bit better this week, and maybe there is some shine to the late-season-ice tunnel. The big climbs have even been building somewhat. especially in the shade. The Frankenstein Amphitheater is still a wreck, but Standard and Dracula are looking fairly good. Tho the left side of Willard is not back, there are lots of options on the right-hand side.
Huntington Ravine
AVALANCHE
Repentance
OUT
Standard Route
OK
Dracula
OK


The Natural History Center at Bristol County Agricultural High School is proud to host a slide show and talk By Rick Wilcox entitled "The Road to Everest". All funds will be used to finance further events at the center. For more info -

Natural History Center


Up on one of the Mount Washington Valley's finest crags and want to know what that climb you're looking at is? Or maybe you're on your way up from Boston and want to check out the Ice Report for your upcoming weekend plans. Or more likely, you're at work just want to daydream about your next adventure. Well if you have a smart phone handy, you can get to NEClimbs from anywhere you have cell service. While it doesn't offer every single feature of the site and it's not an "app", in mobile form, it does do a whole lot and is very useful. Here is the live link to the mobile version of NEClimbs:

http://www.neclimbs.com/mobile

Check it out and if you have issues on your specific phone, please feel free to let me know.


Join us and LIKE us on Facebook. I'll try and post some interesting pix every Thursday and the latest Ice Report in the season, tho certainly not the whole Report. Here's where you can check it out:

http://www.facebook.com/NEClimbs/



Have fun and climb safe,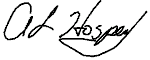 Al Hospers
The White Mountain Report
North Conway, New Hampshire
---
Each climber loses one finger or toe once in a while. This is a small but important reason for Polish climbers' success. Western climbers haven't lost as many fingers or toes.
Wanda Rutkiewicz