Like reading the White Mountain Report every week? Why not get it delivered to your e-mailbox every Thursday? All you have to do is subscribe. It's fast, painless, and best of all it doesn't cost you a dime!
CLICK HERE...

April 3, 2008

Hi Folks,

Yes, we are rapidly winding down the ice season. At least in the lower elevations. I got perhaps a bit over excited yesterday when I noticed some bare patches in my back yard where grass was showing through the snowpack. Of course this was in places where I'd been snowblowing paths through the yard all winter, but still it was encouraging. Wherever the sun can get alongside the roads the snowbanks have dramatically shrunk, and the same goes for the frost heaves. That said there are still a couple of heaves on the North side of West Side Road that will almost throw your car off the road if you hit them at full velocity!

As far as the ice goes, almost everything except for some of the bigger climbs are gone or unsafe and what's left will rapidly be in the same state if it stays sunny for more than a few days in a row. Sure there will be a few things in the shade to do for a while longer, but you have to be a lot more careful now. Not just about the state of the ice itself, but about what's happening above you in places that you may or may not be able to see. The fangs on top of Standard Route are one good example!

Everyone, including me, is starting to Jones for rock climbing. In places just a little south of here, basically anywhere below Ossippee, there is a fair amount of dry rock to climb. People tell me that Pawtuckaway, Quincy Quarries and a bunch of other more obscure places are all fairly reasonable now. Up here on nice days it's pretty tempting to get out on the south facing rock & give it a go. Places like the Whitehorse slabs seem like a good place to get your rock-legs and hands back in shape after a season of crampons and axes. However, with all the stuff that's currently at the top of the slabs, and which will stay there for some time to come, that may not be the best choice.

Whitehorse

Every spring lots of folks go to the North End cracks to get a workout. However there is a TON of ice up there & would would absolutely not recommend even walking around there for quite a while. The South Buttress of Whitehorse and left side of Humphrey's are definitely better choices.

Hotter Than Hell
left side of Humphreys

Although there are places where water is still seeping, it looks fairly good. The Echo Roof and Barber Wall areas will be good to go as soon as the ledges above them stop or slow the seeping. Of course the ever-popular Sundown and Rumney get some amount of traffic all winter and are just going to get better as the temps start to rise and we get more sunny days. Just be sure to bring your carpet square to wipe off your shoes. That's a trick that Brad White showed me years ago. (wry grin)

It's also getting somewhat hard to get around in the woods now. The top layer of snow can be pretty crusty, but it's rotten underneath and I keep punching through to my crotch. I walked up to the Barking Dog the other day & it was a real thrash if I stepped off where the path was beat out. A pair of poles really helps to spread the my winter-weight out. The same goes for hiking into Frankenstein. Step off the exact center of the trail & you are in deep. Watch out for those knees & ankles folks.



I raised the IceCON rating to a 5 today. It's unusual to get a 5 rating this early in the season, but this one has certainly been special. All the climbs in the Amphitheater are IN, as is pretty much everything else at Frankenstein. It's really pretty impressive just how much ice there is out there right now, in spite of how sunny it is. Just goes to show what snow and cold will do for things. That said, we have a VERY BIG round of snow coming in on Saturday evening through early Monday. Predictions are for 2 feet, but if we even get half that it's a big deal. If you're planning on climbing on Sunday just be aware of what that much snow means and please drive safe on the way home.
Huntington Ravine
options, but beware snow
Repentance
IN - P2 start tricky
Standard Route
IN - top pitch is much better
Dracula
IN




Up on one of the Mount Washington Valley's finest crags and want to know what that climb you're looking at is? Or maybe you're on your way up from Boston and want to check out the Ice Report for your upcoming weekend plans. Or more likely, you're at work just want to daydream about your next adventure. Well if you have a smart phone handy, you can get to NEClimbs from anywhere you have cell service. While it doesn't offer every single feature of the site and it's not an "app", in mobile form, it does do a whole lot and is very useful. Here is the live link to the mobile version of NEClimbs:

http://www.neclimbs.com/mobile

Check it out and if you have issues on your specific phone, please feel free to let me know.


Join us and LIKE us on Facebook. I'll try and post some interesting pix every Thursday and the latest Ice Report in the season, tho certainly not the whole Report. Here's where you can check it out:

http://www.facebook.com/NEClimbs/



Have fun and climb safe,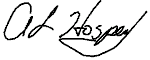 Al Hospers
The White Mountain Report
North Conway, New Hampshire
---
Anyone who climbs walls is certifiably insane.
Russ "The Fish" Walling