Like reading the White Mountain Report every week? Why not get it delivered to your e-mailbox every Thursday? All you have to do is subscribe. It's fast, painless, and best of all it doesn't cost you a dime!
CLICK HERE...

April 17, 2008

Hi Folks,

Can you ever really go home again? Thomas Wolfe said no. I wonder... I lived and worked in Boston for many years before I moved up here to the Valley. I had to go down for a couple of rare meetings on Wednesday. With one appointment at 9:30 and another at 3:30, I had several hours in between with nothing planned to do. It's an absolutely incredibly beautiful day. I have my basic climbing stuff in the truck. Hmmm...what to do, what to do?

So first I finish my early business in Cambridge, stop by a couple of places that I wanted to check out for musical instruments, ending up just before noon in Central Square near where I used to work. Perfect timing for lunch at Moody's Falafel. If you haven't eaten there and you like middle eastern food, you absolutely should check it out. They have the best falafel, baba ganoush, pita bread, grape leaves and humus that I've had since living in New York in the early 80's. They are all so tasty that it's hard to make a choice between all the things on the menu. It's a treat that I always take advantage of whenever I can. I just make sure to get there before noon or I will have to wait in a long line!

Satiated on the great food, I jump in the truck and head over to Hammond Pond. When my ex-wife and I moved to Boston in '85 we lived in a duplex about a block from Hammond Pond. I spent a lot of time over there bouldering & messing around with the kids. It was a wonderful place, no matter what time of year. I would see a few people climbing the pudding stone. I played around on it but I didn't have shoes, rope or a harness at that time so I didn't get into it in any serious way until about 1990. Once I did tho, I was over there almost every time I could. Even when I moved out to Needham and ten to Natick I spent a fair amount of time at the Pond.

So anyway, I decided to make my first stop at the Temple area and the infamous Pusherman Wall. I spent a lot of time there when I first started bouldering because it was had a lot less traffic than the Alcove, and because it was overall easier, tho higher. I was very surprised and saddened to see graffiti covering the lower part of the wall. I felt like I was looking at a New York subway car, not a rock wall in the woods. It was disappointing. Also a drag because the paint made the rock slipperier on the traverse.

Hammond Pond Pusherman Wall 1
Hammond Pond Pusherman Wall 2



It's been a wonderful ice season, but Spring is officially here folks. Thus the sun is strong so it's warm during the day, but it's cold at night. And of course that means that climbs in the full sun are crap, but anything in the shade can still be good and maybe even building a bit. Sure, Standard Route is still massive, but the ice isn't all that good IMO. I was up there today and thought the ice above the cave was punky! Climbs in the reflector oven that is the Amphitheater are a mess now and honestly in my mind it's not a smart place to be. We're entering a time when the best climbing will be up high in the Ravine. And of course the longer days make it a great time to be up there. From here on out I'm only going to be posting pictures of things I think are in climbable shape, and that's a dwindling supply.
Huntington Ravine
IN mostly
Repentance
OUT
Standard Route
climbable, but getting punky
Dracula
IN - bring your snorkle

I took off my shirt & the warm sun felt incredibly nice. It was great to move up & down on the rock, playing on many of the problems that I had done 10+ years ago. While sitting at the top after doing one of the middle problems I realized that no one knew where I was. Since all the rest of the problems I hadn't done were on the right side and about 25' high, I decided to give my wife a call & at least leave a message so she would know where I was if anything happened! Not that it mattered as I I did give a couple of the ones on the right and ended up backing off.

After I finished all I was interested in, I still had about an hour before I had to leave for my final appointment. So I got in the truck and decided head over to check out the Alcove. There was a time when I could manage a good number of the problems in the main area, but now I found that my elbows didn't feel all that good on the more overhanging ones. Still the traverses on the right were fun. It was interesting to find that my hands almost had a memory recall the feel of certain features. It was quite interesting. I played there for a bit longer and then decided to check on the main wall by the actual pond. I noticed a group of young people getting out of a truck with climbing gear as I headed over. There was a rope set up and someone climbing a tope rope on the left when I got to the base. There was a time when I climbed all of these problems more than one time a week and the crack on the far right side looked just as easy and inviting as I remembered. I decided to give it a try so I slipped on my shoes. The first few moves were easy and nice and I got to the horizontal stance where you have to commit to the crack. There really can't be a crack with better finger slots and it was wonderful to slot the fingers, wedge the toes, stand, rinse, repeat for 30' in that effortless way you can get when your body and mind just work together so perfectly that you don't even think about what you're doing.

As I pulled over the top someone called "Hey Bill, to a person who was setting up some other ropes. As he turned sideways I was delighted to realize that this was Bill Boyle, an old friend from my Boston Days. Bill used to work at Wilderness House on Com Ave and was the person who sold me my first pair of shoes, harness and rope when I got back into climbing in around 1990. I vividly remember going dow there that spring & buying that gear. It felt like a lot of money at the time, but in many ways was one of the best investments I've ever made. We've kept in loose touch but haven't seen each other in quite a while. We chatted for a bit and it was just like old-home-week. He was working with the kids group and I had to leave, but it brought back that feeling of camaraderie that I really enjoyed when I was living and climbing in the Boston area.

So I guess that the answer is that yes, you can go back home. It's just going to be the same - but different. And maybe I should do it more often. (grin)


Up on one of the Mount Washington Valley's finest crags and want to know what that climb you're looking at is? Or maybe you're on your way up from Boston and want to check out the Ice Report for your upcoming weekend plans. Or more likely, you're at work just want to daydream about your next adventure. Well if you have a smart phone handy, you can get to NEClimbs from anywhere you have cell service. While it doesn't offer every single feature of the site and it's not an "app", in mobile form, it does do a whole lot and is very useful. Here is the live link to the mobile version of NEClimbs:

http://www.neclimbs.com/mobile

Check it out and if you have issues on your specific phone, please feel free to let me know.


Join us and LIKE us on Facebook. I'll try and post some interesting pix every Thursday and the latest Ice Report in the season, tho certainly not the whole Report. Here's where you can check it out:

http://www.facebook.com/NEClimbs/



Have fun and climb safe,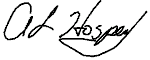 Al Hospers
The White Mountain Report
North Conway, New Hampshire
---
From Everest Base Camp, you can walk four hours and you're lounging on grass, drinking beer with trekkers. K2 stands absolutely on its own. The approach is hard. The base camp feels like the moon. The mountain itself looks utterly impregnable, and there's no easy way up the thing. And all this hits you between the eyes when you see it for the first time. It's like that famous Munch painting. You know the one—The Scream? Except, of course, you're the one doing the screaming.
Jim Curran