Like reading the White Mountain Report every week? Why not get it delivered to your e-mailbox every Thursday? All you have to do is subscribe. It's fast, painless, and best of all it doesn't cost you a dime!
CLICK HERE...

June 5, 2008

Hi Folks,

Well for many people another week has gone by without them being able to get their Rumney fix! That's right, we are into the second week of Rumney Rocks and Rattlesnake Mountain being closed to hikers and climbers because of the ongoing fire. As of Wednesday afternoon Hotshot fire crews were still on the the ground, searching for hot spots within the fire perimeter and assessing potential safety hazards.

The Forest Supervisor has continued the closure of the climbing areas as well as the Rattlesnake Mountain hiking trail until further notice. Although the Forest Service web site is not updated every day, it is the official place to find out what is going on.

US Forest Service

Two members of the Rumney Climbers Association (RCA) went out with a USFS representative on Wednesday. The report is on NEClimbs but basically there were still areas where spots were smoking and there was burned brush and trees at the top of the cliffs. The Forest Service will allow the area to be reopened as soon as it is safe. Both NEClimbs and the USFS web sites will make this announcement as soon as it happens.

Many climbers have offered to help in the cleanup operation. This is highly appreciated. Please check regularly on NEClimbs for an announcement about when and how this will take place.

Forest Service officials have asked that anyone with information about the fire, or who may have been in the area on Wednesday afternoon, contact Herb Karsten at (603) 536-1315 ext. 4033. I've said this before...I'll say it again...if you are hiking in the woods, climbing on the cliff or camping, even in a campground, please be careful with cigarettes and any kind of open flame. It's almost a sure thing that the fire at Rumney was caused by humans. PLEASE take care!



It's the in-between season and I'm really really busy so no WM Report this week and the Ice Report is done. Sorry... On the good side I can see the sun! On the so-so side there is more crap hanging on the cliffs here in the Valley that there was a week ago. The weekend looks like it's going to be warmish and next week might even be sunny & balmy. stay tuned folks...
Huntington Ravine
there are options
Repentance
OUT
Standard Route
OUT
Dracula
OUT


We hear about this whole identity fraud and credit card number theft taking place all around us. Tens of thousands of card numbers are stolen from Hanaford's grocery store, a hundred thousand more from a breach at Target, and even more from other companies. We all use our ATM and credit cards constantly for food, gas, clothing, climbing gear, whatever... We use them to buy stuff in person and on-line. It's gotten to the point where most of use hardly even carry cash. Heck, the drummer in my band NEVER has a penny of cash on him at any time! With all this dependance on plastic comes the increased possibility/likelyhood of fraud.

Very recently I was a victim of credit card number theft. I found out when I got a call from Macy's. They wanted to know if I had made an on-line purchase for 3 watches that was to be shipped to an address in Louisiana, and not my home address. I replied "noooo" and they said that obviously my card had been compromised. They would not ship the merchandise, and asserted that I should contact my card issuer right away. Needless to say I immediately called my bank and went down there to go over my records. Apparently someone had gotten my card information in the past few months and was using it to buy stuff from Dell, Macy's, Fashion Bug, Skype, Yahoo and even Fredricks of Hollywood! Looking over the details of my account for the past few months it was easy to see that the thief had been placing authorizations for stuff over several weeks to see if the account was active before finally making a string of purchases. Fortunately I was able to dispute all of these charges and I don't believe that I'll have to pay for them, but I had to cancel my card and spend several hours sifting through all my records. All in all highly annoying and more than a little scary...

It's not clear how someone got my numbers, perhaps from one of the big security breaches like Hanaford's since they are the gig grocery store in my area. However there are easier more local things that can happen. Twice in the past 3 months I have gone to small restaurants for dinner. When the waiter brought the credit card slip I noticed that the slip contained my full account number, expiration date AND the 3-digit authorization code. NOT GOOD FOLKS! Anyone with this information can use your card for an on-line transaction. An employee can sell the information or use it themselves, or if someone knows this is taking place they could easily go through their garbage to harvest numbers.

I'm not saying that I know this is where the theft occurred, but I am stating that this is one of the places it can occur, and it's at least as likely as from Target or the like. It's just something to be aware of...


If anyone has any information about who put up the variation of Sea Of Holes on Whitehorse called "The 5.7 Flake" please let me know. This information is not in either the Webster or Handren guide books. Someone was asking about the historical aspect of this climb & I thought I would inquire among you folks. Thanks...


Horrible, horrible, horrible. That's the only way to describe the blackfly & mosquito situation up here right now. If you won't wear DEET or some good bug repellant you better be prepared with a bug-screen-hat or the like, cause you are gonna get bit!


Up on one of the Mount Washington Valley's finest crags and want to know what that climb you're looking at is? Or maybe you're on your way up from Boston and want to check out the Ice Report for your upcoming weekend plans. Or more likely, you're at work just want to daydream about your next adventure. Well if you have a smart phone handy, you can get to NEClimbs from anywhere you have cell service. While it doesn't offer every single feature of the site and it's not an "app", in mobile form, it does do a whole lot and is very useful. Here is the live link to the mobile version of NEClimbs:

http://www.neclimbs.com/mobile

Check it out and if you have issues on your specific phone, please feel free to let me know.


Join us and LIKE us on Facebook. I'll try and post some interesting pix every Thursday and the latest Ice Report in the season, tho certainly not the whole Report. Here's where you can check it out:

http://www.facebook.com/NEClimbs/



Have fun and climb safe,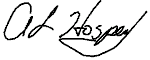 Al Hospers
The White Mountain Report
North Conway, New Hampshire
---
There was no alternative
Chris Jones, North Twin, North Face