Like reading the White Mountain Report every week? Why not get it delivered to your e-mailbox every Thursday? All you have to do is subscribe. It's fast, painless, and best of all it doesn't cost you a dime!
CLICK HERE...

June 12, 2008

Hi Folks,

Well some weeks I have stuff to talk about and some weeks I just really don't. This week is one of the latter. I could babble on about the huge thunderstorm on Tuesday night that lasted 3 hours dropping inches of rain and huge lightening flashes, or the massive amount of yellow pine pollen that's blowing in plumes off the trees in the Valley like a massive forest fire and coating everything, or about the fact that Rumney's finally open to climbers again, or some other such. But frankly it would mostly be just babble, and I have too much pride to want to subject you to that.

So here's the deal...don't sit inside on your computer reading my drivel, get outside & do something. Right now, today, the weather is absolutely incredible. Get off your duff and go outside and find something to do; climb, hike, ride...SOMETHING. You owe it to yourself. That's what I'm going to do right now, as soon as I get this email into my mailing program to send it out to you all.



I'm getting texts, emails, PM's, even psychic telepathy queries. all asking the same thing... Is there going to be ice tomorrow, Sunday, Monday, in 2 weeks. I'm telling everyone the same thing - I have absolutely no idea. It rained most of the day today, Friday. There is a big rain predicted for Saturday night. Even if it gets colder on Sunday, it's not going to be really cold! Therefore it's a total & complete crap shoot!

Is the season over, probably not completely. There will still be reasonable ice in the upper elevations for weeks. Most likely Standard and Dracula will hold on a bit longer. But Dropline fell down today and I wouldn't go anywhere near the Frankenstein Amphitheater. Honestly, I would be very very cautious climbing anything this weekend.
Huntington Ravine
good
Repentance
OUT
Standard Route
possible
Dracula
possible


Bugs aren't too bad right now, mainly because it's been cool and breezy for the past couple of days and the big storm on Tuesday seemingly knocked them out of the air. But that's not to say that they aren't out there folks. Another couple of hot days and we'll be back into the swarms. Keep that DEET close by!


Sounds Clever & The Valley Horns are playing at the Wildcat Tavern in Jackson on Friday & Saturday night this weekend. Yes it's my band. Yes I think it's great. Check out the tracks on the web site & see if you don't agree - www.soundsclever.com. If you are more into jazz, the Jazz Meisters quartet is also at the Wildcat from 6-9 on Sunday. Classic jazz from the 40-70's. And if you are at Weir's for Bike Week check out the Tony Sarno Blues Band playing at the Winnipesaukee Marketplace on Saturday and Monday from 12:30-4. Hope to see some of you at one or more of these.


Up on one of the Mount Washington Valley's finest crags and want to know what that climb you're looking at is? Or maybe you're on your way up from Boston and want to check out the Ice Report for your upcoming weekend plans. Or more likely, you're at work just want to daydream about your next adventure. Well if you have a smart phone handy, you can get to NEClimbs from anywhere you have cell service. While it doesn't offer every single feature of the site and it's not an "app", in mobile form, it does do a whole lot and is very useful. Here is the live link to the mobile version of NEClimbs:

http://www.neclimbs.com/mobile

Check it out and if you have issues on your specific phone, please feel free to let me know.


Join us and LIKE us on Facebook. I'll try and post some interesting pix every Thursday and the latest Ice Report in the season, tho certainly not the whole Report. Here's where you can check it out:

http://www.facebook.com/NEClimbs/



Have fun and climb safe,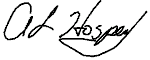 Al Hospers
The White Mountain Report
North Conway, New Hampshire
---
If you got the f****n' spirit you rock, if you don't.....you're a sport climber
Leonard Coyne