Like reading the White Mountain Report every week? Why not get it delivered to your e-mailbox every Thursday? All you have to do is subscribe. It's fast, painless, and best of all it doesn't cost you a dime!
CLICK HERE...

June 26, 2008

Hi Folks,

We have had 3 weeks now of lousy weather. Not that it's rained every single day, but many of them, and it's pretty much conspired to keep me from climbing as much as I would have liked. Last week I made plans to go out today, Thursday, with Joe Perez and George Hurley to check out their 2 new routes over on Humphrey's Ledge. When we chatted on Wednesday evening we were all concerned about the weather reports calling for thunderstorms with hail, but we decided if we got an early-ish start maybe we could get some climbing in anyway. As you can imagine from three of the over-60 crowd, early was more like 9:30. But when we met at the cliff it was a beautiful bluebird day.

We hiked up to the start of the routes, which is on the face just left of the Dedication Corner. Brad White and I had toproped a couple of lines on this wall about 4 years ago, but never gone any further with them so I knew exactly what the lines were. We had thought that the lines were over two routes that George, Doug Madera and friends had done in the early 80's, but apparently not. The left-hand one is appropriately named "6 Bolts and a Plug", due to the number of bolts and the need for a single cam near the top. The right one is "It's Five What?" Five What leads up to a 2-bolt ring anchor, 6 Bolts to a tree with a rope anchor.

George led Five What as his warm-up. Why was I not surprised?

George just below the crux

This picture is of him just below the 5th bolt, which is just below the crux. The crux is actually some face moves and a mantle onto a larger ledge. He sent it in good style, as usual. Joe did went second and managed to find a slightly different way through the crux. I went last and found the crux to be quite difficult. While they were talking hard 5.10, I would opt for more like 11a, or at least 10c! It is, however, well protected.

Joe led 6 Bolts next.

George belaying Joe

Joe above crux

While steep, it has a lot of nice holds in the places where you want them plus the bolts are nicely spaced making the climb quite safe. The only drag is that you need to climb about 10' to the first bolt and if your belayer is next to the start of the climb there is no place for them to tie in. Thus if you were to fall both of you would end up sliding off the ledge to the ground 30' below! Not a good thing obviously. There is a place where you can get in a small cam right at the start to prevent this, so maybe the climb should be names 6 Bolts and 2 Plugs.

Joe did a great job leading the climb, making it look quite easy. By this time the weather had started to change so George passed on climbing and it was my turn. This is very nice climbing on surprisingly good rock with good holds. There is a large wedged block on the left side of the roof at the top that you should probably avoid putting gear behind, but besides that it is a very nice route.

I commended George and Joe for their work on both of these lines. It's always great to have some new routes to climb and these are both welcome additions to the collection at Humphrey's. They fit very nicely into a similar mold as Mr.Moto, Wanderlust and Shifty Eyes.

On the hike out I got George to point out some of the other climbs he has done over the years. I'd never checked out the Hurley Warning Wall, the climbon the steep committing face just left of Weissner's Chimney. In the process of pointing out the line, George retold the story of how it got it's name. Apparently when he was working on the route he got to a point where he couldn't go any further and knew he was going to come off so he called out a warning to his belayer, David Stone, hence the name. A great story and a great morning's fun.



I got up at 5:30, grabbed some cereal, grabbed a coffee at the Frontside and headed up to the Notch to check things out. As I left town it started snowing lightly, getting heavier as I went along. By the time I got past Bartlett it was obvious that getting any really good pictures was going to be doubtful. Pulling into the Dry River Campground where I take pics of the Amphitheater, I could make out the climbs, but they were hard to really see. It was the same at the Standard Route pullout and Dracula. Further up I couldn't even see Willies Slide or anything on Mt Willard! I took pictures anyway, boping I could tweak them, but it wasn't promising. I was able to get pics of Snot Rocket and the trestle cut by pulling into the viewing area. Coming back down past Standard I stopped again and was able to get a little better shot than previously.
Huntington Ravine
possible
Repentance
OUT
Standard Route
possible
Dracula
OUT


I checked my email when I got back from climbing with George and Joe and was totally shocked to read the following:

On Tuesday 06/24/2008 Paul Duval, 71, died as a result of a tragic accident, while on rappel climbing in South Dakota. He was climbing with a good friend and died on the scene as a result of his injuries.

With a little searching I found the following posted on the News From The Needles blog:

Paul Duval, a Needles pioneer, icon and friend to us all, died yesterday in a climbing accident at the Moonlight Ridge area. The accident involved mistaking the mark near the end of a rope for the mark at the center of the rope and resulted in rappelling off the short end.

God bless...

NOTE: this is the third accident of its type in the last 12 months that I know of. Two took place this winter. If you have ropes with additional markings be very careful!


We're now in the time of year where the state of the bugs depends on the day, the time of day and where you are. I'm not seeing a lot of ticks here in the Valley, but down in the Sandwich area they are worse then in recent memory. On Wednesday there were no bugs at all, but around noon on Thursday over at Humphrey's it went from no bugs to swarms of mosquitoes in 30 minutes! I would say that bug dope is the new perfume. [grin]


Looking for a fun thing to do on Saturday night? Drop by the Covered Bridge in Jackson for their annual Town Dance. My band Sounds Clever & The Valley Horns with the addition of blues guitarist Tony Sarno will be making music from 7:30-10:30. Of course admission is free. It should be a great night of music. Hope to see you there...


Up on one of the Mount Washington Valley's finest crags and want to know what that climb you're looking at is? Or maybe you're on your way up from Boston and want to check out the Ice Report for your upcoming weekend plans. Or more likely, you're at work just want to daydream about your next adventure. Well if you have a smart phone handy, you can get to NEClimbs from anywhere you have cell service. While it doesn't offer every single feature of the site and it's not an "app", in mobile form, it does do a whole lot and is very useful. Here is the live link to the mobile version of NEClimbs:

http://www.neclimbs.com/mobile

Check it out and if you have issues on your specific phone, please feel free to let me know.


Join us and LIKE us on Facebook. I'll try and post some interesting pix every Thursday and the latest Ice Report in the season, tho certainly not the whole Report. Here's where you can check it out:

http://www.facebook.com/NEClimbs/



Have fun and climb safe,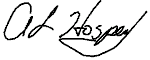 Al Hospers
The White Mountain Report
North Conway, New Hampshire
---
If you got the f****n' spirit you rock, if you don't.....you're a sport climber
Leonard Coyne