Like reading the White Mountain Report every week? Why not get it delivered to your e-mailbox every Thursday? All you have to do is subscribe. It's fast, painless, and best of all it doesn't cost you a dime!
CLICK HERE...

August 7, 2008

Hi Folks,

I suppose you can call me a whiner, but EGAD folks...are you as sick of this wet weather as I am? This is really starting to grate on my nerves. When you see quotes like this in the Observatory predictions, "showers possible for the foreseeable future", you know we're in trouble. According the those who keep track of such stuff, we have had as much rain so far as we have in a whole normal year! The weather prognosticators say that this is due to a persistent pattern in the jet stream.

My dog Riley had a minor operation a couple of weeks ago and he's had to stay inside & is only allowed out on the leash a couple of times a day to do his "business". This has pushed me into doing all the relatively short hikes in the area, multiple times. It also has me walking a bit slower than normal so I see things that I might not otherwise notice. Walking around the base of the cliffs I have seen probably every possible type of fungus & mushrooms everywhere I look. Purple, red blue, orange, white and even the particularly nasty ones that look as if they are rotting. There is even what looks like algae growing on shaded slabby areas like the start to Beginner's on Whitehorse. I watched someone trying that start and slide down 15' the other day. It was would have been funny if I hadn't dome almost exactly the same thing several years ago. I was hiking down from Thin Air a couple of days ago & slipped on that slab that's around the start to the Mordor. My butt is still sore!

This amount of rain is definitely affecting the whole area. Of course the climbing schools are being affected, but it's more than just them... I work with the Saco River Recreational Council and Saco Bound, a local canoe & kayak outfitter. This past week they haven't put anyone out on the river except in the section between the Brownfield Bridge and Hiram.

The river has been running over 6' above normal (definitely at flood stage) and even being right next to the rushing water can be treacherous. So dangerous in fact that several days ago a 29 year old Massachusetts man was killed when they slipped off a rock and fell into the Swift River at Lower Falls off the Kanc. The body wasn't found for 3 days! On Thursday a child was killed when a flash-flood came through their campground and washed away their SUV!

These conditions reminds me of an episode a few years ago up off Town Hall Road when several campers were trapped by flood waters and required rescue - but that was in the Spring! This weather has the same feel to it.

All this wouldn't matter too much if we would just get some sunny and dry days. It's just the continuity of cloud and wet that's making all of us up here a bit crazy right now. I have been talking with some of the tourist visitors who are up in spite of the lousy weather. When I ask why they came up their response was on the order of, if they didn't come now they simply weren't going to get a vacation this year. I guess they read my recent column reminding folks that there is only a few more weeks of summer left, regardless of the conditions. [wry grin] Maybe that's why I see folks out on bikes, motorcycles and even on then cliffs right now - rain or dry.



Yet another great week of ice pretty much everywhere. Surprisingly we haven't had any snow to speak of in the lower elevations, so the trails are packed out and it's easy to get around. It would be nice if things warmed up a bit during the day to refresh the ice tho. Just be aware that things are getting a bit beat up and brittle. That said there is a lot of stuff to climb. Enjoy…
Huntington Ravine
many options...
Repentance
upper fat, lower not so much
Standard Route
very good
Dracula
good


I can't remember where I got this link, maybe someone posted it on the NEClimbs forum, but if you are interested in the climbing history of the Whites you should check it out -

Peter Cole Photo

There is some amazing stuff there. I won't give it away, but let's just say it's a MUST SEE!


I'm sure you have heard all about this episode in the national news. Heck it was even on WMUR Channel 9 here in NH. 11 climbers dead so no doubt that it's a real tragedy and one that for sure will be addressed in all the climbing rags and probably books in the coming months. As long as climbers are out there in the mountains s**t will happen, it's the nature of the beast. So it's particularly annoying when I hear an incident like this being used as a call for additional regulation. Even if it is proven that there were mistakes made, and there very well may have been - who knows, the risks in mountaineering are there and always will be there. Being guided, with a large expedition or climbing fast and light - none of it will really protect you if your time has come. You pays your money, you takes your chances - as my grandfather was fond of saying. To those who perished - RIP.


The rain has brought the mosquitoes, deer flies and biting gnats out somewhat in force again, at least in the woods. I've been avoiding the bug dope for the past week or so but I'm using it again now. Your mileage may vary...


Up on one of the Mount Washington Valley's finest crags and want to know what that climb you're looking at is? Or maybe you're on your way up from Boston and want to check out the Ice Report for your upcoming weekend plans. Or more likely, you're at work just want to daydream about your next adventure. Well if you have a smart phone handy, you can get to NEClimbs from anywhere you have cell service. While it doesn't offer every single feature of the site and it's not an "app", in mobile form, it does do a whole lot and is very useful. Here is the live link to the mobile version of NEClimbs:

http://www.neclimbs.com/mobile

Check it out and if you have issues on your specific phone, please feel free to let me know.


Join us and LIKE us on Facebook. I'll try and post some interesting pix every Thursday and the latest Ice Report in the season, tho certainly not the whole Report. Here's where you can check it out:

http://www.facebook.com/NEClimbs/



Have fun and climb safe,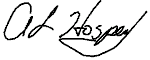 Al Hospers
The White Mountain Report
North Conway, New Hampshire
---
I find that rock climbing is the finest, most healthiest sport in the whole world. It is much healthier than most; look at baseball, where 10,000 sit on their ass to watch a handful of players
John Salathé