Like reading the White Mountain Report every week? Why not get it delivered to your e-mailbox every Thursday? All you have to do is subscribe. It's fast, painless, and best of all it doesn't cost you a dime!
CLICK HERE...

August 14, 2008

Hi Folks,

Well maybe Bing Crosby had it right way back in 1944...

You've got to accentuate the positive
Eliminate the negative
Latch on to the affirmative
Don't mess with Mister In-Between

As difficult as it is, it's certainly not worth letting this weather get you down. You just have to find places to climb and things to do to keep you in the game. As far as climbing goes there are a few places, even up here, where you can climb on rainy days. Sundown cliffs out off the Kanc are getting a lot of attention these days. Even guides have been seen, clients in tow. While somewhat sandbagged (probably a little harder than the rated 10b) the left diagonaling crack of pitch 1 of The Cerebrus and it's left angling companion, Talcum Powder, are good options. They are never really wet. And of course for those of the gymnastic persuasion any of the hard climbs in The Cathedral Cave are another option. Don't forget that for times when we have one of those short summer rain squalls followed by some sun the Ethereal Buttress is known for drying out faster than any other place on Cathedral or Whitehorse.

Of course these cooler than usual days and nights have brought up some twisted thoughts for a mid-August, mainly leaving some of us actually considering the upcoming ice season. If you can believe it, talk on the NEClimbs forum has occasionally touched on just how early we'll be able to get out there on some New England ice. In one posting Jon Sykes pointed out that the Black Dike has been done as early as the 17th of October! Now that's an interesting thought, isn't it? While easily rejected, I had to drive up north through Crawford Notch on Wednesday morning and my wife and I were flabergasted to see a few trees up above Bretton Woods bearing red leaves! I'm sure it was just some weird anomaly, but it was startling nonetheless.



It's been a wonderful ice season, but Spring is officially here folks. Thus the sun is strong so it's warm during the day, but it's cold at night. And of course that means that climbs in the full sun are crap, but anything in the shade can still be good and maybe even building a bit. Sure, Standard Route is still massive, but the ice isn't all that good IMO. I was up there today and thought the ice above the cave was punky! Climbs in the reflector oven that is the Amphitheater are a mess now and honestly in my mind it's not a smart place to be. We're entering a time when the best climbing will be up high in the Ravine. And of course the longer days make it a great time to be up there. From here on out I'm only going to be posting pictures of things I think are in climbable shape, and that's a dwindling supply.
Huntington Ravine
IN mostly
Repentance
OUT
Standard Route
climbable, but getting punky
Dracula
IN - bring your snorkle

Folks, I'm totally confident that we'll get some great climbing weather in well before the ice starts to form, we just have to keep our eyes on the positive and be prepared to grab the nice days when they come our way.


The rain has brought lots of standing water in the woods and thus the mosquitoes. Bring the bug dope folks!


Up on one of the Mount Washington Valley's finest crags and want to know what that climb you're looking at is? Or maybe you're on your way up from Boston and want to check out the Ice Report for your upcoming weekend plans. Or more likely, you're at work just want to daydream about your next adventure. Well if you have a smart phone handy, you can get to NEClimbs from anywhere you have cell service. While it doesn't offer every single feature of the site and it's not an "app", in mobile form, it does do a whole lot and is very useful. Here is the live link to the mobile version of NEClimbs:

http://www.neclimbs.com/mobile

Check it out and if you have issues on your specific phone, please feel free to let me know.


Join us and LIKE us on Facebook. I'll try and post some interesting pix every Thursday and the latest Ice Report in the season, tho certainly not the whole Report. Here's where you can check it out:

http://www.facebook.com/NEClimbs/



Have fun and climb safe,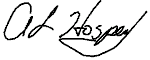 Al Hospers
The White Mountain Report
North Conway, New Hampshire
---
One thing to remember on the Eiger, never look up, or you may need a plastic surgeon.
Don Whillans